Golden Bears
Sports
Bears hockey win against MacEwan, following historic loss
The Bears defeated the Griffins in their second game 5-2.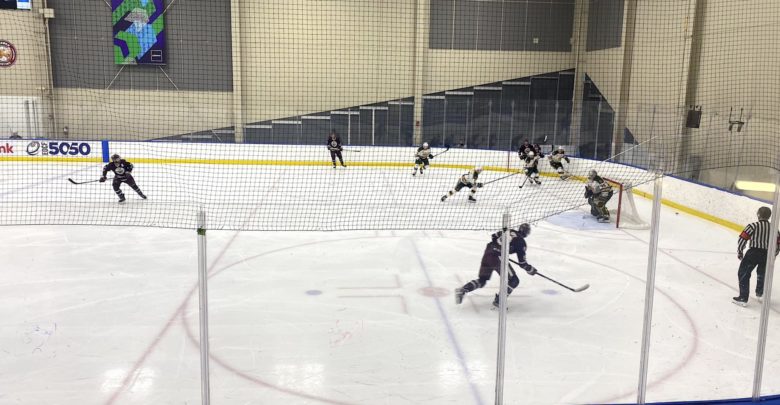 The University of Alberta Golden Bears hockey team defeated the MacEwan University Griffins 5-2 in their second matchup of the weekend. The Bears suffered a loss to the Griffins the day before their first loss to MacEwan in 15 years.
The first goal of the game occurred 20 seconds after a MacEwan penalty. Bears Tyler Preziuso scored on a backhand shot in the crease over the MacEwan goalie Thomas Davis' pads. The goal followed from a pass from Dylan Plouffe at the ringette line. The first period ended with a score of 1-0, and 12-4 shots on net, both in favour of the Bears. The goal marked Preziuso's third of the weekend.
The second period saw three Bears goals being made off of a rebound. Jakin Smallwood scored off a rebound of his own shot, the initial shot being made off a pass from Bears Adam Hall.
The next goal was made when the Bears and Griffins crowded the net after a shot on net by Wyatt Mcleod. Both teams fought for the puck, but Alberta's Bruce MacGregor was able to take possession and make the second goal of the period.
The last goal of the period came when Bears Josh Prokop carried the puck into the Griffins zone and took a shot, only to be stopped by Davis. The rebound was then caught by Bears captain Matt Fonteyne who passed it to Smallwood in the crease. Smallwood made the shot from behind the MacEwan goaltender, ending the period at a score of 4-0, and 34 shots on net to MacEwan's 13.
MacEwan scored both of their goals during the third period, with Alberta making one more goal. The Griffins took the early start in the third, scoring less than three minutes in. The first goal was made by MacEwan's Kole Gable, while the Bears played short-handed after a holding penalty.
MacEwan's second goal came off a rebound after a shot from the post by Griffin Brendan Boyle. Ethan Strang caught it just in front of the crease and made the shot bringing the score to 4-2.
For the final two minutes of play, MacEwan pulled their goalie in an attempt to cut the Alberta lead. This empty net allowed the Bears final goal of the game, with less than 20 seconds remaining. The goal was completed by Eric Florchuk and ended the game with a Bears 5-2 victory.
The game was heavily affected by penalties, highlighted as three of the five Bears goals occurred while on powerplay, as were both of MacEwan's goals.