Campus Life
News
New U of A tennis facility to open at South Campus
The new tennis courts are scheduled to be open for the summer of 2023.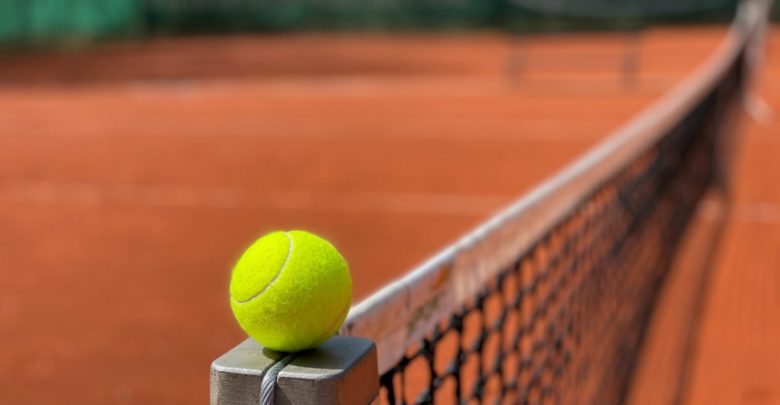 As tennis continues to grow in popularity across the city, the University of Alberta is building a new tennis facility at the Saville Community Sports Centre and it is expected to open in the summer of 2023. 
The new facility will replace the existing nine outdoor tennis courts at Michener Park that were originally built in 1982 and are getting to the end of their life cycle.
Cheryl Harwardt, U of A's director of campus and community recreation, said that the new facility is needed and will have a "significant" benefit for the Edmonton tennis community.
"We have quite a large community and university members at Saville Community Sports Centre who use the indoor and outdoor tennis courts, so there is a need to replace the tennis courts [at Michener Park]," Harwardt said.
There will be eight new courts in total: six hard courts and two clay courts. 
"Hard courts allow for a large amount of play [throughout] the year, and we also need clay courts because our varsity teams and our elite athlete training programs require different surfaces to train on," Harwardt said. "In addition, clay courts are also a much easier court to play on [as they are] easier on a person's body." 
The courts will be open to a variety of users, ranging from casual tennis players to players looking to be more competitive.
"We do a number of different types of community programs right from four to five years old, who are starting into tennis, right up to 100-year-olds who are playing for pleasure and exercise, and then our varsity team will have an additional place to train as well." 
The community will be able to enjoy the tennis courts throughout the whole year as they will be covered by an air-supported structure, similar to the structure that covers Foote Field.
"Right now, the indoor space is very busy, and a lot of students have difficulty getting access to the courts, but this will open up six additional [hard] courts which should alleviate some of that pressure on usage and allow for students to be able to use it more often."
The U of A has already hosted tournaments at the local, provincial, national, and international levels but there is hope that the expansion of facilities will attract bigger tournaments.
"We definitely anticipate working with Tennis Alberta and Tennis Canada to draw more tournaments to the location, and having both indoor and outdoor spaces gives flexibility."