Institutional
News
FOIP request reveals two month timeline of chemical disposal
The expired and potentially dangerous chemicals from U of A were found two months earlier during a lab inspection.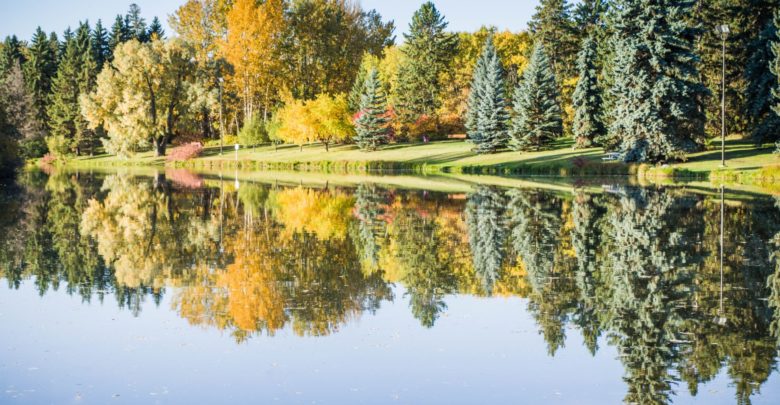 Expired and potentially dangerous chemicals from a University of Alberta laboratory were taken to William Hawrelak Park to be disposed of on November 27. According to a recent CBC News article, the chemicals were found two months earlier during a lab inspection on September 28. 
On November 27, a convoy of the Edmonton Police Service (EPS), Emergency Medical Services, and fire vehicles transported the expired chemicals from a lab on the University of Alberta North Campus to William Hawrelak Park for detonation.
The disposal consisted of peroxide-forming chemicals including isopropyl ether and 1,4 dioxane. These chemicals expired and became unstable, which required the transportation of the chemicals off of campus as a larger area was needed for safe disposal.
Through the use of a Freedom of Information and Protection of Privacy (FOIP) request, CBC News discovered documents that revealed the chemicals had been found on September 28, two months before the disposal. 
The discovery of the chemicals was during a regular lab inspection by university Health, Safety, and Environment (HSE) staff. The HSE team determines the proper controls for each hazard or any necessary disposals to minimize risk to the environment, personnel, and the public.
Jennifer Crosby, U of A director of media strategy, said in a statement that the U of A has a comprehensive lab inspection process, in which the HSE team inspects approximately 400 labs per year.
"Safe hazardous materials management is part of being a world-class research university," Crosby said. "[The management is] routine, controlled, and follows (or exceeds) all applicable industry standards and guidelines."
Crosby said HSE team members, facilities, operations staff, and field experts work to safely and properly manage hazardous materials.
"[In this case], HSE staff marked and secured the area, and then worked with and alongside community partners to develop detailed plans for safe removal and disposal of the chemicals," Crosby said.
FOIP request by CBC News reveals delays on the two month timeline of chemical disposal
Documents acquired by CBC News show that the September lab inspection found numerous safety violations, including the development of explosive crystals from peroxide-forming chemicals.
"This is a significant hazard that will require the assistance of external resources to dispose of safely," according to documents acquired by CBC News.
The lab inspection report stated the lab had improper chemical storage, and four other deficiencies that CBC News were unable to disclose due to privacy rules under the FOIP Act.
The lab was closed immediately after the inspection, and in response U of A staff reacted by indicating the goal to dispose of the chemicals quickly. According to emails acquired by CBC News, U of A staff discussed the disposal of chemicals with EPS and fire officials within two days of the inspection report.
After an assessment of the chemicals on October 4, EPS indicated a possible disposal date set for October 24. However, this date was extended to due to EPS delays.
The disposal date was then set for November 19, but once again extended due to work required to prepare for the disposal. The chemicals were then successfully detonated on November 27.
Following the disposal, an internal analysis was done by the HSE team to identify further recommendations. The team made a total of 11 recommendations to improve lab safety.
All health and safety recommendations have been implemented, according to Crosby. The lab has since reopened in March.