Institutional
News
U of A ranked 11th among the world's most sustainable universities
The U of A improved in all measurable areas — a significant increase compared to the previous year.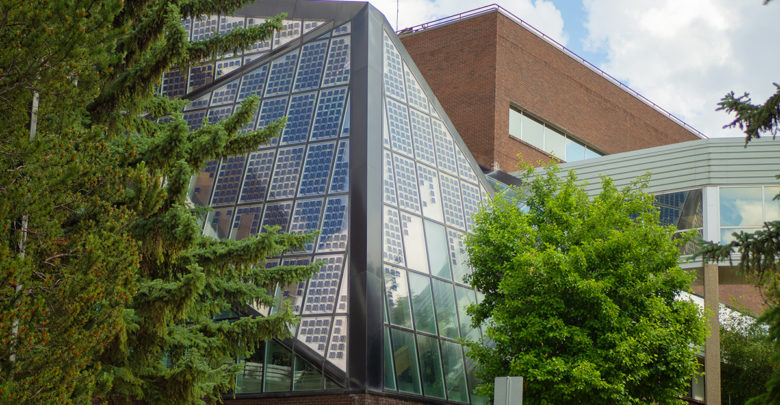 The University of Alberta ranked 11th in a global list of the most sustainable post-secondary institutions, and third in Canada. The ranking is a significant improvement on last year's ranking of 64th.
More than 1,400 universities participate in the Times Higher Education (THE) Impact Rankings. THE Impact Rankings evaluate the universities according to their contribution to the 17 Sustainable Development Goals (SDG).
The SDGs were adopted by all United Nations member states in 2015 as part of the 2030 Agenda for Sustainable Development. 
Bob Summers, academic director of the U of A Sustainability Council, said the ranking recognizes the contributions of the U of A community to sustainability.
"[The U of A's contribution] often flies under the radar," Summers said. "This is a chance to recognize some of that work and celebrate it, and celebrate the contribution of the university to these huge global problems that we face."
The U of A improved on all of the 17 SDGs compared to last year. Areas that the U of A ranked particularly high in are life on land, zero hunger, and sustainable cities and communities.
These areas were strong for reasons such as academic publications, public talks, lectures, the preservation of heritage on campus, and the affordable housing solutions lab.
Summers said the U of A has been making these types of sustainable contributions for a long time, and a large part of the increase in ranking is learning how the ranking system works.
"We learned a lot about what other institutions are submitting as evidence, and what's acceptable and not acceptable as evidence of our contributions," he said. "So I think that's a big part of the jump."
The SDGs are a series of key issues that society faces and encourages progress to improve the world and long-term sustainability. SDGs also allow researchers to target a specific area of sustainability and work towards a solution. Summers hopes that SDGs continue to rise in importance.
"For me, what they do is they they give us some targets and things we can work towards, and there's efforts to make them measurable, which I think is good."
Placing high in the rankings made Summers "a little worried when [he] saw that number 11."
"How are we going to beat that in the future? It's a pretty impressive result," he said. "But to me, the real importance is the actual work that's being done — the ranking is an imperfect measure."
Summers noted that, with the way the ranking systems work, there can be "a bit of randomness" and "good fortune" that result in a change of ranking.
Although the U of A has a lot of work being done in different disciplines, Summers said there is room for the university to improve interdisciplinary opportunities.
In order to address some of these concerns, the Sustainability Council has contributed to creating interdisciplinary opportunities by releasing SUST 201 and SUST 202. In these courses, students can bridge the gap between social sciences, natural sciences, and their problem-focused courses.
"[In these courses] we talk about some of these big challenges that we're facing, some of the reasons that they exist, and how and what we should be doing to address them."
Summers encouraged students, regardless of their discipline, to think about how they can contribute to address sustainability issues. 
"No one should feel obligated to wrap their career around the SDGs, but … keeping in mind that goal of a better world for everybody and a more sustainable planet, I think is really important."