News
Students' Union
Notes from Council: Funds approved for SUB improvements, proposed international students tuition increase discussed
Council approved funding for SUB improvements to the main floor and patio, and voiced concerns about the upcoming international student tuition fee increase.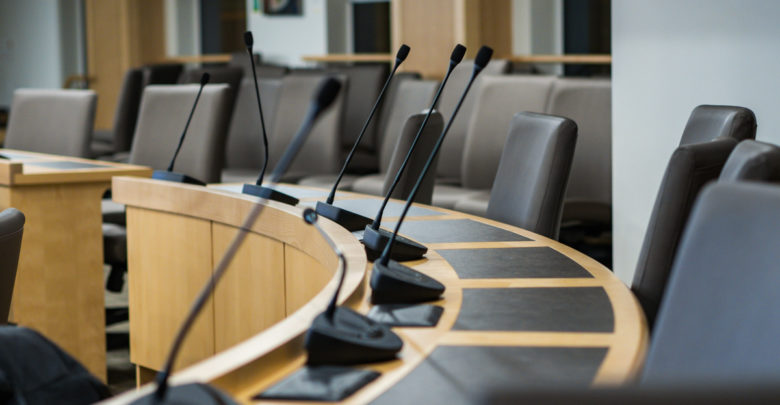 "Notes from Council" is The Gateway's ongoing series of recaps of noteworthy items from Students' Council meetings.
---
During the May 17 Students' Council meeting, funds were approved for improvements to the main floor and patio of the Students' Union Building (SUB), and council discussed the proposed increase to international student tuition by General Faculties Council's Academic Planning Committee.
During question period, Haruun Ali, an arts councillor, asked Abner Monteiro, president of the Students' Union (UASU), why the capital plan from a previous Board of Governors (BoG) meeting did not include Maskwa House.
Maskwa House is a proposed student life building for Indigenous students at the University of Alberta.
Monteiro answered that Maskwa House was mentioned in the capital plan but only mentioned as an interest of the university, "but not having the funds to be able to actually build it right now." This conclusion was based on a response he received on this issue from Andrew Sharman, U of A vice-president (facilities and operations).
"That is going to be my next series of conversations with Andrew [Sharman], determining how we're going to make sure it's included in the capital plan, and how we're going to fund the maintenance costs for Maskwa House," Monteiro said.
Milan Regmi, an arts councilor, asked the executives if they have discussed how a possible change in United Conservative Party (UCP) leadership would affect advocacy by the UASU in relation to budget cuts.
Christian Fotang, vice-president (external), answered that he has not discussed this with other executives, but he has been "having this conversation with counterparts across the province."
"The important thing is making sure that if there are changes, … [we need to be] nimble enough to rebuild those relationships and know what we can do from there."
Request to release funds from the Sustainability and Capital Fund for improvements to SUB
Julia Villoso, vice-president (operations and finance), moved to approve the request to release funds from the Sustainability and Capital Fund to fix make improvements to the main floor and patio of the Students' Union Building (SUB).
Regmi asked how the project will avoid conflict with the Sustainability and Capital Fund Committee's recommendations.
Marc Dumouchel, UASU general manager, answered that they have been following sustainability best practices and he does not "see how anything [they're] doing would conflict."
Levi Flaman, a business councillor, voiced concerns about the proposal going through the Executive Committee rather than the Sustainability and Capital Fund Committee (STFC).
Flaman said that this was brought to council "in haste … [with the notion] we need to get this approved right away, because we're going to lose our are locked in pricing."
Flaman said that estimates for the improvements to SUB were received from companies as early as January 13.
"We had several months between [the estimates] and now for this to go through STFC, and for last year's council to approve this, and for whatever reason, they didn't."
"[I] don't think [a lower price is] a reason to bypass the way things are supposed to happen," Flaman said. "If that's going to result in the price going up a little bit, that's the price for dragging our feet."
Dumouchel responded that estimates were received earlier and that later improvements would delay the renovations into the Fall semester.
"With regards to the timeframes on the patio stuff, yeah we got the estimate earlier, but we didn't decide to proceed with it till more recently, but that's a fair point," Dumouchel said. "The larger issue is if we don't start it now we won't be done in time for the fall. We've got this period, we were trying to get it done by August 15, because after August 15 … there's just no way to do it because of the traffic."
Gabriela Soto, Faculté Saint-Jean councillor, asked if it was possible to move the old furniture from SUB to Campus Saint-Jean. Dumouchel responded that is something they "might be able to work out."
Ali asked what consultation had been done on the decision besides Perks surveys. In response, Dumouchel said that there has been substantial consultation on the improvements.
"The proposals reflect a number of surveys … that were independently conducted by industrial design students in a series of classes over about two years," Dumouchel said. "We also did a year-long rolling survey of … furniture [in SUB, which] people liked."
Students' Council approved the funding request for the SUB main floor and patio improvements.
Council discussed proposed international student tuition increases, voiced opposition
The proposed tuition increase was released by the General Faculties Council's (GFC's) Academic Planning Committee (APC) agenda.
International tuition is set on a cohort model, which guarantees tuition pricing for international students during their degree. To protect itself against future inflation when charging international students guaranteed tuition, the university is estimating a cost increase.
In the proposed plan, the international student tuition for the 2023-24 cohort will increase by six per cent from the rate for the 2022-23 cohort. This number was chosen by APC based on expected inflation rates.
Chanpreet Singh, an engineering councillor, said that "not a single" international student was aware of the proposal until another councillor brought it to their attention. Singh also wanted to open a discussion on how to address the U of A not consulting with council on international students' tuition increases.
Alex Dorscheid, the BoG representative, invited international students to meet with him and Monteiro so that they can properly address concerns at the board. Regmi and Monteiro, who have membership on the APC, stated intentions to oppose the tuition increases at the meeting on May 18.
Singh delivered a statement on behalf of Dhir Bid, International Students' Association (ISA) president, that noted the "hurried nature" of the tuition increase and the desire for more consultation.
"The ISA wants more consultation and discussion on this proposal before it is passed and we are hopeful that the Students' Union shall advocate for the same. It is now apparent more than ever, why the ISA deserves a seat on the [Academic Planning Committee]."
Polina Reisbig, an engineering councillor, commented on the lack of consultation done with international students.
"I think it's really absurd that international students were not consulted on this matter … considering that when domestic tuition was going up, students were consulted."
Singh said moving forward, a letter of opposition would be helpful to show criticism to the tuition increases. He urged students to read, sign, and share the statement.
Bid was "pleased" to see the support that council showed for international students to oppose the tuition increase.
"I'll be working closely with Abner [Monteiro] and the SU executive team to make sure that the steps we take are in the right direction to make sure that international students are getting value for what they pay."