Campus Life
News
First U of A Giving Day raises over $140,000 with more than 1,000 donations
Giving Day gave an opportunity for the university to connect with alumni and donors, building a culture of philanthropy.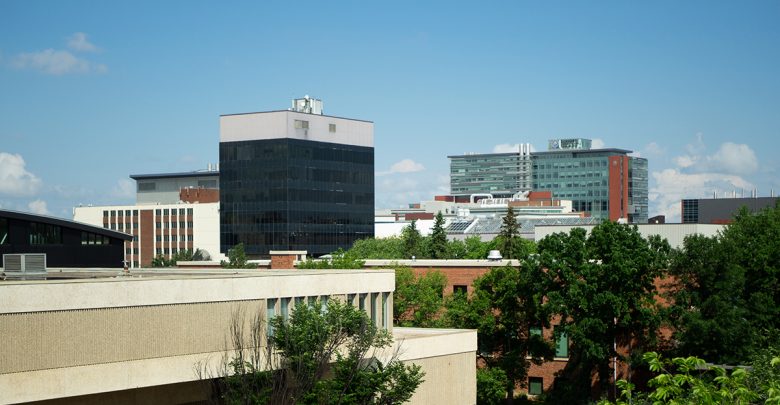 The University of Alberta's first Giving Day raised $143,283 for various faculties and services on campus, amassing 1,078 donations.
Giving Day was on May 10, but donations were accepted as early as April 26, and the fundraiser officially closed on May 11 at 10:00 a.m.. Donors had the option to choose a specific cause for their donation to go towards. Among the options included faculties on campus, the First Peoples' House, U of A libraries, and Golden Bears and Pandas athletics teams.
Several causes on Giving Day included "challenges," which were donations from donors that would be unlocked once a certain number of donations were made. The donation threshold varied, with some challenges unlocking at 25 and others as high as 100.
Bryan Lan, director (annual giving) at the U of A, explained that the goal of the fundraiser wasn't necessarily to raise the most money, but to build a community of donors instead.
"We really wanted to foster a community of donors and build up a tradition of having our alumni, our donors, our friends, and all the community that surround[s] the University of Alberta generate excitement for them to support students across the university," Lan said.
"Whether it was $1, $500, or $1,000, every donation does count. That's really what we wanted to do to build up a culture of philanthropy here."
Although this is the first Giving Day the university has organized, Lan says that they hope it isn't the last, so that Giving Day can be run annually, to provide an "exciting opportunity for … alumni and donors to engage with [the university]."
Besides providing an opportunity for alumni to participate in university affairs, Giving Day also reinforces the university's status as a charitable organization.
"With Giving Day, we really wanted to just make sure that we were [reaching] as many people as possible, whether it's the students, the campus community, our alumni, or our donors," Lan said.
"[Giving Day is] just making sure that people recognize that the university is really an institution that is deserving of philanthropic support, and really creating a culture of philanthropy, not just amongst our alumni but also amongst [our] students, so that students can also see that part of their experiences … was made possible by donor support."
The donations that Giving Day raised will go towards providing more support and funding for students and improving the student experience.
"Donations do supplement what the university is able to offer up and provide to the students," Lan said.
"When it comes to donations that we receive, it's all about furthering and making the student experience all that much more excellent, whether it's funding the research that's important and going on across campus, or providing financial aid to students, or just providing unique experiences that students might not otherwise be able to have."
At the end of the day, Giving Day was about connecting different groups to campus, including alumni, students, and the larger community. Lan described the impact of Giving Day as "a highlight" for himself.
"One of the biggest highlights for me [was] how everyone [came] together to really support this initiative … seeing all of these different groups, all across campus and beyond come together and support students."