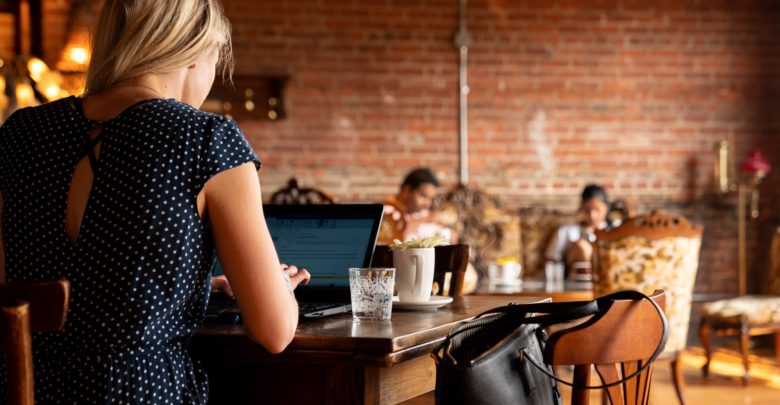 Tucked just off campus in the neighbourhood of Garneau, Kaffa Roaster & Studio is providing a space for coffee lovers, musicians, and artists alike, to share interests and host community events.
In a quaint, upstairs loft, Kaffa Roaster & Studio presents an intimate space for coffee, with local touches and intentional design. Inside, you'll find custom-cut glass, John Deere tractor wheels as decoration, and a colour scheme that calls to mind the rich tones of coffee.
Todd Pelan, Kaffa's co-founder, explained that while the area where Kaffa was located had a different look in the past, the shop has redone the place to make it more unique, and like home.
"[We wanted] something that had a little bit more character and kind of a Mötley Crüe influence, so we have some modern touches, and we have some classic touches everywhere in-between," Pelan said. "Lots of textures, just like you're just a comfortable living room. You have things from all over the place — you don't just have one theme."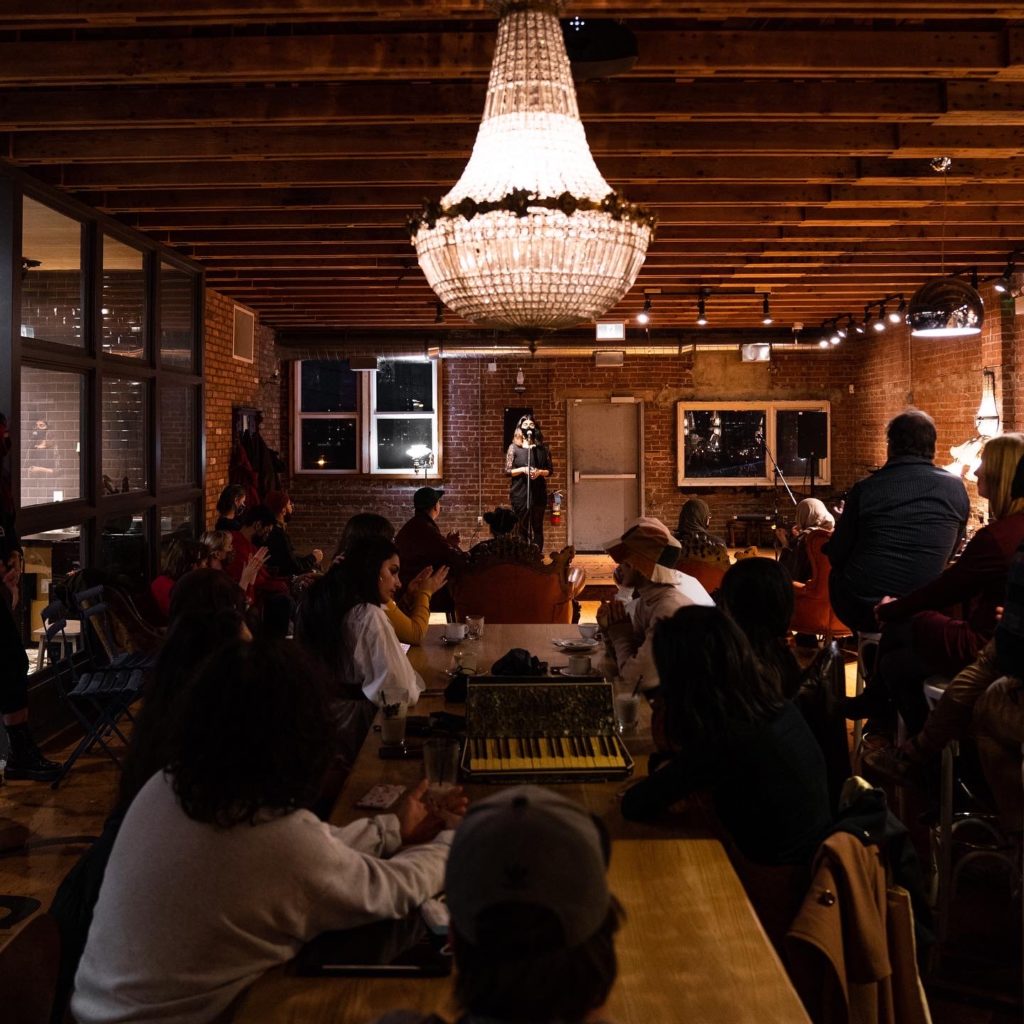 However, the desire to differentiate themselves doesn't only manifest in their decor and design, but also in the taste of their coffee.
"I'm not interested in copying other people or adhering to certain dogmas in the coffee world," he explained. "I'm not interested in roasting too-too light. I'm not interested in roasting super dark. It's somewhere in the playful middle. I want to represent the coffee in a way."
"You don't need to be a food chemist or understand water chemistry to make the coffee taste good."
Pelan's passion for coffee began in his teens, despite childhood beliefs that coffee would stunt his growth.
"[I had] coffee in my first dining experiences with my grandpa — he would always take us kids out for coffee and brunch," Pelan said. "I was 16 [years old] and I [had] my first cup of coffee and [it] gave me the most beautiful buzz and I was like 'oh my god,' and from there I just kind of got hooked."
He built on knowledge gained from brewing coffee at other shops as well as consulting coffee experts to build Kaffa and its brewing frameworks.
"I read everything. Did some workshops remotely, but with some of the top coffee consultants [around] the world, because we'd be embarrassed to serve shitty coffee to people. I couldn't do it, basically."
Part of getting the right blend is where you source it. Kaffa prides itself on being single origin — meaning they get their coffee from a single producer, and pays more for their coffee beans.
The shop's special blend has attracted a unique community to frequent their space, despite the lack of signage. In this sense, Kaffa is a true hole-in-the-wall find.
"I think that's a pretty special thing to be discovered," Pelan said. "There's very few things like that here that are not in your face already."
That returning customer base eventually grew to accommodate a wide range of artists who would utilize the studio part of Kaffa's space. Pelan noted that local musicians, like hip hop artist Ntwali, will frequent the space, and Kaffa also hosts a bi-weekly jam session with New Standards to present jazz and creative improvised music.
Although Kaffa has become what Pelan had imagined for it, he shared that this growth came organically due to their customers.
"We just wanted it to happen," he said. "We didn't know how it would happen, but the community has come to us in this city."
"Just come for coffee. Come hang out while it's still quiet, because it's not going to be quiet forever. Eventually it's going to be impossible to get a seat. Or, if you're fine standing, that's cool too."
– With files from Daniel Kosak