Arts & Culture
Campus & City
Two of alumni Braxton Garneau's pieces added to the U of A Galleries
Garneau's art reclaims Black power using motifs in classical painting.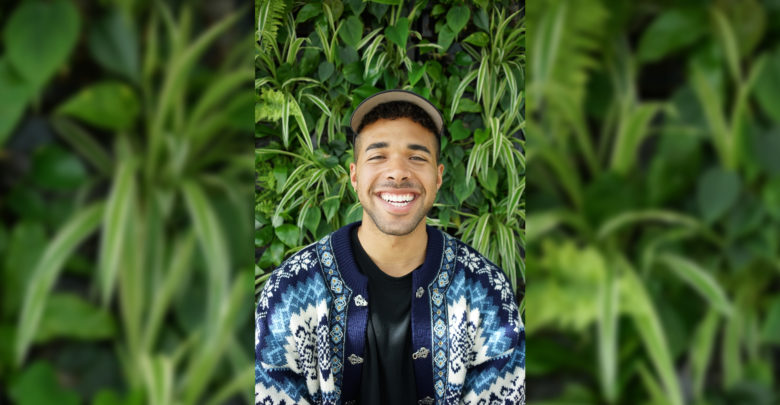 In an "Art in Focus" presentation back in late February, emerging artist Braxton Garneau discussed his inspirations and the relationship between his art and colonial history with curator Nadia Kurd. Garneau is a fine arts alumni of the University of Alberta and MacEwan University. 
When asked about his inspiration, Garneau stated that he spent his summers as a child with his grandparents, reading comic books. As he got into film, photography, painting, and sculpture, he found himself imitating the art he was exposed to through comic books.
Garneau says one of his earliest inspirations was Andrei Dugin's illustrations in Dragon Feathers.
"I remember just like running downstairs, grabbing as many [comic books] as I could … and then trying to copy the images that … inspired me," Garneau says, reminiscing on these summers he spent discovering his talent.
As Garneau got older, a lot of his inspiration came not from comic books, but rather from Renaissance art and classical portraitures, such as The Duke and Duchess of Urbino Federico da Montefeltro and Battista Sforza by Piero della Francesca. Garneau drew a lot of parallels between the portrait of the Duchess and his painting Cowries (2021). He views his work as a reclaiming of Black power. He likes to use motifs used in classical painting to represent status and wealth that is typically reserved for White people and translate that into his art, giving the Black people he paints the same power that we see in Francesca's painting. Garneau also draws a lot of inspiration from Finnish work, such as his use of side profiles or head coverings, as seen in Cowries. Cowries is also unique as Garneau brings in elements of West African status such as the shells along the edge of the figure's headscarf.
Garneau's work not only represents a level of power, but also an intense level of intimacy. He credits this to his connection and respect for the sitters he uses for his work. This is a very conscientious choice as a way of combating colonialism.
"I'm very considerate of my sitters. I do like to express my sitters with a lot of dignity and a lot of autonomy; even though there are some beautiful depictions of Black people in historical painting, the sitters probably weren't there by choice," Garneau said.
Though it takes work to "not repeat [history] blindly," Garneau says he has an appreciation for the colonial history of Black figures in paintings as it is something that challenges him every time he paints.
Cowries is one of the paintings set to be displayed in the U of A's art collections, as well as one of his untitled works. His untitled oil portrait on 24" X 30" (2021) was the second time Garneau worked with more than just the upper torso of his sitter. Untitled continues to reference the Finnish art that inspires Garneau but challenges his previous work through stark figure-to-background contrast as well as removing information (the figure's face and torso); Garneau views this piece as a formal step into new concepts in his art.
Garneau likes to use social media as a way of sharing his process and documenting progress throughout his work and receiving feedback he wouldn't be able to get through galleries.
"Because my output is fairly low and I'm a slower artist, it's also a way for me to show people that I am working and there's a lot of work that goes into a finished piece that you don't see that you will never see…It's a great way for me to put that out there."
Through his work, Garneau hopes that his viewers come to understand that humans have a lot more in common than we think and that communication and connection should not be prevented by what we see of another person. His work Cowries, as well as one of his 2021 untitled pieces, have been added to the U of A's galleries.