Job Postings
Job Posting: 2022/23 Executive Director
Apply to be our next Executive Director!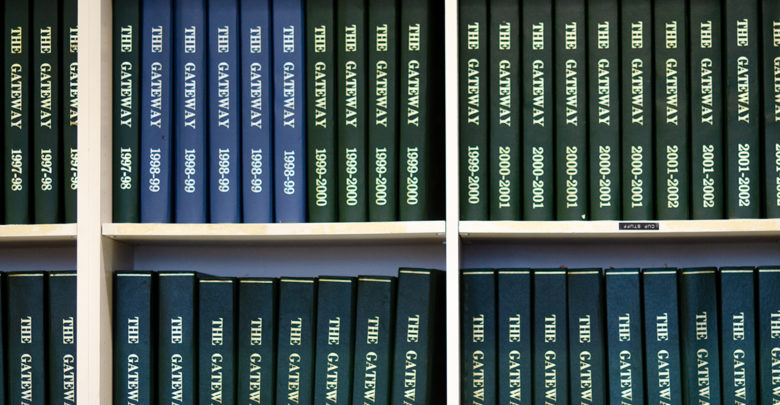 Position: Executive Director
Reports to: Editor-in-Chief, Board of Directors
Closing Date: April 27, 2022 at 10:00 p.m.
Terms of Contract: May 1, 2022 to April 30, 2023
Expected hours: Spring/Summer: 15-20hrs/week, Fall/Winter: 20-35hrs/week
Salary: $1,166.67/month
Job Summary:
The Executive Director will be charged with managing the business administration, donation portfolio, and branding at The Gateway. The Executive Director will follow the wishes of the Editor-in-Chief and the Gateway Student Journalism Society Board, and must operate in accordance with the bylaws and policies of the Gateway Student Journalism Society at all times.
Duties and Responsibilities:
Sell advertisements for The Gateway in accordance with the publishing schedules, pricing, Society policy, and bylaws.
Ensure strategic level business administration is completed and that any projects requiring attention are completed.
Account for the funds through keeping accurate records of revenues and expenditures in proper financial statements
Ensure that receipts are properly received, filed, and reimbursed as necessary.
Write cheques and ensure they are signed by GSJS signing authorities. Send and deliver cheques to recipients.
Administer, record transactions coming out of petty cash.
Ensure invoices, tearsheets, and all documentation involved with advertising sales is recorded and maintained properly.
Send off payroll, key requests, and other requests to the Students' Union in conjunction with the Editor-in-Chief.
Maintain consistent communication with the bookkeeper and accountant to update and administer financial information.
Oversee and delegate accordingly the necessary regular yearly business functions, like the filing of taxes, the completion of yearly audits, and the creation of an annual budget.
Solicit local businesses, clubs, and organizations for sponsorship and contra opportunities to build relationships and promote The Gateway.
Hold outreach events for campus, such as class talks, open houses, and Week of Welcome.
Create an annual marketing and outreach plan and schedule in coordination with the Editor-in-Chief, which includes social events and social media schedules.
Contribute to the building and solidifying a consistent branding strategy for The Gateway.
Maintain communication with the student body through consultation initiatives such as the creation and circulation of the reader survey and volunteer satisfaction survey.
Researching, pursuing, and enacting alternative sources of revenue for the organization.
Submit a timely report to the Board of Directors 72 hours in advance of all meetings.
Perform other duties as required by the Editor-in-Chief and the Board of Directors Finance Committee.
Qualifications:
Must be registered in the equivalent of at least one (1) course for credit at the University of Alberta for the Academic year for their term in this position.
Must be available to work varying hours.
Must have computer skills.
Must be able to deal effectively with the Society and University Staff, students, and the general public.
Must be proficient in Google Suite. Knowledge of Quickbooks and DropBox is an asset.
​​Please submit a resume and cover letter to Editor-in-Chief Mitchell Pawluk at [email protected] Applications are due on April 27, 2022, at 10:00 p.m..
Interviews will be scheduled on a rolling basis, so don't delay sending in your application. Applicants must present a five-minute platform pitch that they would implement if hired by The Gateway. This will be followed by a 45-minute interview.