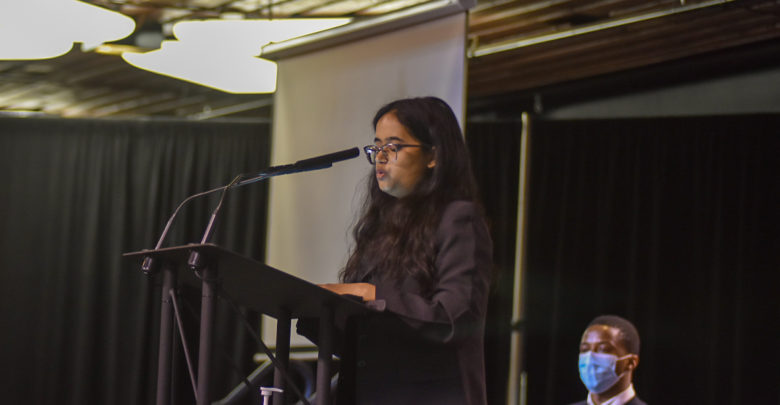 Over the past two years, the International Students' Association (ISA) has used its advocacy work to uplift and centre international students' issues on campus — proving themselves as a true representation of the current wants and desires of international students.
As one of the largest campus association, the revival of the ISA has seen a rebound in its advocacy, and has gotten a lot done in two years alone.
At the height of the pandemic, they worked with the university's residence services to provide international students with residence relocation assistance, worked with ETS to include international students in their U-Pass supplementary Ride Transit Program, and penned several open letters over the last two years — including one that demanded recorded lectures. The pandemic had disproportionate impacts on international students and the ISA has helped address these disparities.
All of this work did not go unnoticed — with the ISA celebrating well deserved wins in all three of the above-noted issues. Due to this stellar handling of issues pertaining to international students and after surveying international students on their proposed dedicated fee unit (DFU), it's clear that the ISA is meeting international students exactly where they need support.
ISA co-vice-president (internal) Warren Leung spoke further on the ISA's advocacy at the Campus Saint-Jean (CSJ) Forum, highlighting the ISA's aim to support French speaking international students by working with the Association des Universitaires de la Faculté Saint-Jean (AUFSJ). They proved that they are willing to work with other groups and make their impact felt on other campuses too.
With scope of their advocacy work being felt by students, the ISA has turned to other avenues to further carve out their legacy.
One of the eight referendum fees that students will be voting on this March, the ISAF, is looking to implement an optional $3.50 dedicated fee unit (DFU) for international students. With the ISAF comes the opportunity for events, awards, and programs created, overseen, and paid for by international students. This fee should help improve student life, wellness, and community engagement for international students on campus — things that have historically been struggles for international students.
As someone who personally took interest in joining a regional group this year, I can attest to the fact that some of these regional groups struggle as organizations. Perhaps more financial support, like the $4,000 allocated from the ISAF to regional groups on campus, could help uplift all the U of A's regional groups so domestic and international students of any background can find their community.
This is not to say, of course, that international students should be asked to shoulder the costs of services that benefit both domestic and international students. However, the direct impact of their advocacy specifically for international students over the past two years cannot be ignored. At the end of the day, this fee can help them to continue that work.
The ISA has found a home for itself in advocacy work and is now looking to expand its reach into creating events, services, and programs for international students. Hopefully, rounding out the organization in this way will continue to enrich the campus experience of international students for years to come.