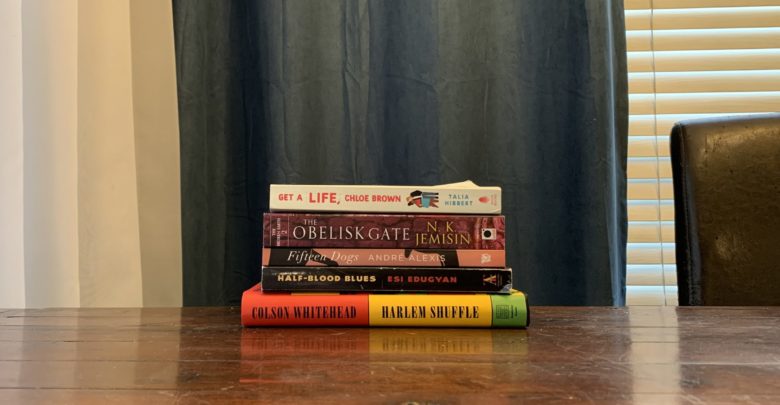 Now that it's Black History Month, many people are looking to support Black artists and creators. There is no better way to do that than by reading books by up-and-coming authors! Often, Black History Month book lists feature the same classics and authors over and over again (hello, Maya Angelou). While those books are amazing, and definitely worth the read, many people have already read them, and are looking to expand their literary horizons. With this list, you're bound to find an author that interests you!
1. Talia Hibbert
Hibbert is to contemporary romance what Stephen King is to horror. That is, absolutely iconic. Hailing from England, Hibbert has the perfect combination of dry wit, emotion, and spice that make romance novels incredible and irresistible. Similarly, she uses her personal experiences as a Black, English woman to influence and build her characters. In her newer works, Hibbert's main characters deal with issues that are often ignored in romance, like chronic illnesses, autism, abuse, PTSD, and queer identity. For example, her most popular series to date, The Brown Sisters, is both hilarious and heartfelt. I can honestly say that I cried multiple times. Hibbert manages to use the traditional tropes we're all familiar with (enemies to lovers, anyone?) without boring us to death. My absolute favourite out of the series, as well as a fan-favourite, is Get a Life, Chloe Brown. If you're looking for a romance novel that somehow perfectly balances spiciness and universal problems, Hibbert is the author for you.
2. Colson Whitehead
Whitehead has done what few have just tried. Following the release of his 2016 novel, The Underground Railroad, he is one of two African-American authors to win both a Pulitzer and National Book Award for the same book. Even more impressive, only six authors have ever accomplished that. Whitehead explores Black history in America, like the Underground Railroad and Jim Crow, through the experiences of select individuals. His latest release, Harlem Shuffle, is an incredible account of one family in Harlem over the course of five years. He also has a hilarious social media presence on Twitter, and often shares some very funny hot takes.
3. N.K. Jemisin
Everyone loves a good fantasy/sci-fi novel every once in a while. In order for a fantasy novel to really stand out, it has to get really weird and different. Let me tell you, Jemisin does not disappoint on the eccentricity front. Certainly, her novels have fantastic world-building, dynamic characters, and a narration style that is unlike any other. Her latest series, The Broken Earth Trilogy, is an award-winning masterpiece. Not only was each instalment nominated for several awards, all three books won the Hugo Award, which is the most prestigious award for the fantasy genre. On top of being an award-winning novelist, Jemisin is a political activist and short-story writer that focuses on the Black experience. Her 2018 short story collection How Long 'til Black Future Month won the Locus award.
With many books to choose from, Jemisin is an excellent introduction to the fantasy genre. Rick Riordan, the absolute icon that gave us Percy Jackson, said Jemisin's novel The Fifth Season "blew [him] away". If that isn't a sign, I don't know what is.
4. André Alexis
If you're into Canadian literature, you're sure to have heard of André Alexis. His most famous novel, Fifteen Dogs, shot him into the spotlight after it won the Giller Prize in 2015 and the CBC's Canada Reads in 2017. You know you've made it as a Canadian author if you've won both the Giller and Canada Reads.
It seems that the number one trend for books lately is reimagined Greek mythology. Everyone else can go home, because Alexis started and finished it. The novel follows a group of, you guessed it, 15 dogs after Hermes and Apollo grant them human consciousness just to see what will happen. Not only is it one of my favourite books, but it's also Canadian icon Humble the Poet's, who mercilessly defended it during Canada Reads. If depressing reimagined Greek mythology isn't your thing, Alexis has over ten books to choose from, but I can't guarantee that they'll be any happier.
5. Esi Edugyan
Edugyan is one of Canada's most prolific modern writers, whose work explores the experiences of Black people throughout history. Not only is she the first Black woman to win the Giller Prize, she's one of three authors who won it twice. Her second novel, Half-Blood Blues, is easily her most famous and admired work. It recounts the story of a young jazz singer, born to a White mother and Black father, as he navigates Nazi Germany. After he is arrested in Paris, no one hears from him again and it's up to his former bandmate to discover what happened to him.
Not only is Edugyan a widely successful Calgarian author, she's also a talented speaker. In 2020, Edugyan spoke at the CBC Massey Lectures to discuss the connection between race and art. Now is the perfect time to explore Edugyan's works. One of her newest novels, Washington Black, has been nominated for the 2022 Canada Reads by former Olympian Mark Tewksbury.