Arts & Culture
Lifestyle
Gateway to Gastronomy: Oatmeal Cookies
These delicious oatmeal cookies will quickly become your favourite cookie recipe!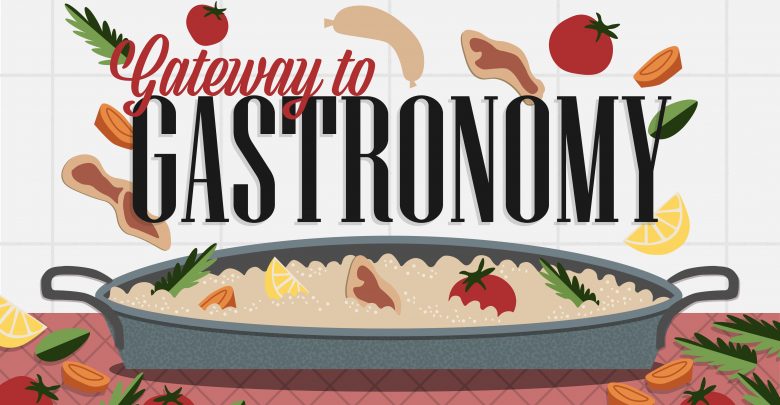 I'm not a huge fan of oatmeal in cookies. Personally, I believe it takes away from the glory of the cookie itself, especially when it comes to chocolate chip cookies, my all-time favourite. Oatmeal just doesn't seem to belong. This is why I would have never believed in these oatmeal chocolate chip cookies.
So you can imagine my shock and betrayal when I walk down to the kitchen to see some warm, freshly baked chocolate chip cookies, only to see they have oatmeal in them. The shock deepened when I actually liked them.
These were the softest, most chewy cookies I have ever had! And they stay chewy for days, so they're perfect to store for later. You're going to want to try these oatmeal chocolate chip cookies, regardless of your opinion on oatmeal!
Note: You'll have to chill these before baking, so don't preheat your oven right away!
Ingredients:
1 cup all purpose flour
½ tsp of baking soda
½ tsp of salt
½ cup of room temperature butter
⅓ cup of sugar
⅔ cup of brown sugar
2 tsp of vanilla extract
1 egg
1 ½ cups of rolled oats
1 cup of chocolate chips (or more!)
Optional: walnuts, or shredded coconut
Directions:
Whisk together flour and baking soda. Set aside.
Combine butter and both sugars, beat until fluffy.
Add salt, vanilla, and egg. Beat until well combined.
Add in your flour mixture and mix until mostly combined.
Stir in oats, chocolate chips, and any other optional ingredients.
Cover the dough and chill for at least an hour or overnight.
Preheat the oven to 375 F.
Using a tablespoon, drop heaps on a baking tray, lined with parchment paper about two inches apart.
Bake for about 8-10 minutes, or until cookies are soft in the centre and golden brown around the edges.
Let them cool (to hold their shape) before digging in!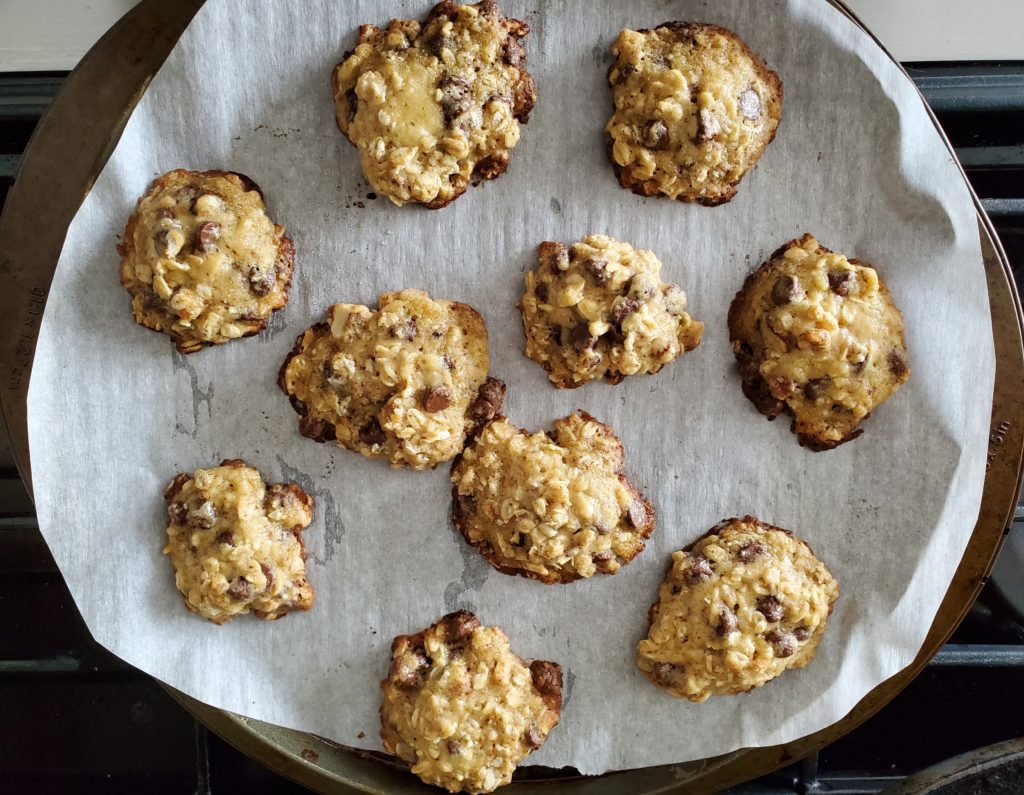 These cookies are best when they're fresh out of the oven but they stay fresh and soft for so long. They make the perfect snack, and the oats add a good bite. I don't think I'll be able to go back to plain chocolate chip cookies even if I wanted to. Give the oats a chance!