Arts & Culture
Lifestyle
Comic Stans: This one is a real Heartstopper
Heartstopper by Alice Oseman offers a comforting read that shows characters enjoying life.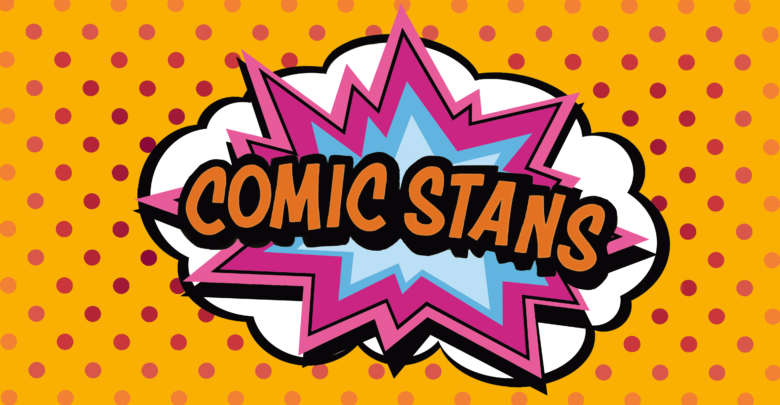 Welcome to Comic Stans! In this column we discuss comics and comic characters that represent different communities and answer questions about comics for those who might be interested in getting into the comic genre!
This time on Comic Stans: Heartstopper by Alice Oseman
Charlie Spring hasn't had any luck with love. Being shy, introverted, and gay hasn't led him to many successes in the dating department. The successes he has had? Well, let's just say they're not something Charlie looks happily on. That is, until he meets Nick Nelson, the eleventh year he's paired with in his homeroom.
Nick is just your average teenage boy. He plays rugby, has dated a few girls, and hangs out with his friends on the weekends. So when his friendship with Charlie becomes something greater and more intimate than any of the friendships that he's had before, he doesn't know how to feel or what to expect.
Heartstopper: Volume One follows Charlie and Nick as they sort out their feelings for each other and navigate the complexities of sexuality and finding out who they are in the world.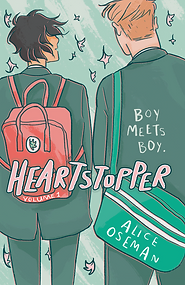 This boy-meets-boy, friends-to-lovers, coming-of-age story is a heartwarming, comforting read for any reader.
A lot of the popular LGBTQ+ stories today are filled with heartbreak. A look at any list of LGBTQ+ books will show lists of books like this. Trauma is a common theme in any realistic fiction, and in no respect is this problematic.
The theme only becomes problematic when there is no representation for healthy and happy relationships. Heartstopper breaks this cycle, and provides readers with representation of a positive gay relationship.
This is not to say that Charlie and Nick don't have complicated lives with problems they each need to work through. Charlie has a troubled relationship with a boy from his school. Meanwhile, Nick is exploring his sexuality. But their relationship together, either as friends or more, is never faulted.
In an interview with Gay Times, Oseman discussed the importance of having her characters in Heartstopper not primarily deal with trauma and tragedy that tend to be common themes in realistic fiction.
"Those kinds of stories are important for young readers as it means they get to see their problems and issues explored in text, but it's also important — particularly for LGBTQ people — to see characters like themselves just enjoying life and falling in love and making friendships," she said.
Heartstopper volumes one through four are available at your local bookstore. You can also read them online on Webtoons and Tapas, as well as the start of volume five that has just begun being released.
Need a further reason to look into Heartstopper? The series is coming to screens this spring on Netflix.
Question of the month: Where do you find graphic novels and comics, especially on a university budget?
When it comes to getting my hands on comics, I used to think it would be impossible to get what I wanted. One glance at the graphic novel section at Indigo or your local bookstore shows you how bare the comic shelves can be.
This is where your local comic book store comes in. They have the largest collection of comics that you'll be able to find in a bookstore. And when you can't find it on their shelf? Lucky for you, the comic book stores have connections and are often able to order it in for you!
My favourite comic book store here in Edmonton is Variant Edition Comics. The owners are super welcoming to everyone, and are more than happy to help you find what you're looking for. Best of all? I've never felt judged or stared at for being a woman or for asking for recommendations that aren't Spiderman or Batman.
However, when you can't get your hands on the physical copy or don't want to have to spend the money — we are in university, after all — the Edmonton Public Library is the best place to go! Not only do they have thousands of physical graphic novels, but through their external partnerships with Hoopla and other companies, they have access to thousands, if not millions, of digital comics!
The best part? Every university student, even out-of-province students, have access to the Edmonton Public Library!
Now go forth and read, my Padawans!