Campus Life
News
U of A's Canadian Literature Centre hosts Ifeoma Chinwuba for Brown Bag Lunch Reading
Over the course of the reading, Chinwuba answered questions and read her poetry to the guests attending the Brown Bag Lunch.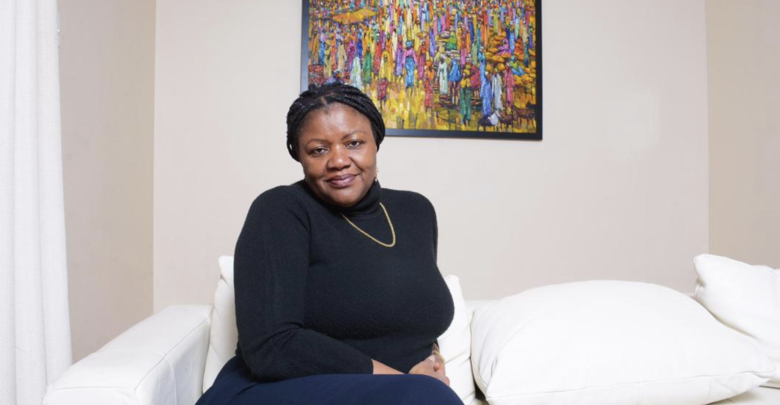 The University of Alberta's writer-in-residence was hosted for a Brown Bag Lunch Reading, where she shared her writing and the inspirations behind it.
Throughout the semester, U of A's Canadian Literature Centre (CLC) hosts Brown Bag Lunch Readings with various guest speakers. On January 13, CLC hosted the university's own writer-in-residence, Ifeoma Chinwuba.
Chinwuba is the author of five books of both prose and poetry. Two of her books, Merchants of Flesh and Waiting for Maria, won Prose Prizes of the Association of Nigerian Authors. Waiting for Maria was also on the longlist of The Commonwealth Writers Prize in 2008.
At the Brown Bag Lunch Reading, Chinwuba was introduced and interviewed by Jumoke Verissimo, a PhD candidate at the U of A. Over the course of reading, Chinwuba answered questions and read their poetry to the guests attending the Brown Bag Lunch.
Chinwuba is a self-proclaimed "travel bug," having caught the bug at a young age when she fled from Nigeria as a refugee. Since then, she has travelled to many different countries as a diplomat. It was during this time that Chinwuba gained the inspirations for much of her written works. Her experiences she had during her travels were what inspired her to write. Through writing, she feels that she is able to transport readers to another country and culture.
"Travel is an important part of the writer's life because you get to learn more. But not just the physical travel, but the mental travel. Because as a writer when somebody gets your book, you transport him or her from this vicinity from where he is," Chinwuba stated, "You move him out of that environment. It may be Edmonton… but in your book you're talking about Africa and so you transport him from that environment to another place and the culture."
During her presentation, Chinwuba mentioned how her work was partially was inspired by the prostitutes she met in Italy. She stated how after learning their stories, she said to the women, "my dears, I need to tell your story." This would go on to inspire her book Merchants of Flesh, where Chinwuba expresses how these refugees go through turbulent lives with the hope for freedom at the very end.
"Sometimes you have to go through the valley of the shadow of death, you have to go through the valley of death, you have to go through the lion's den, in order to get to the promised land," Chinwuba said. "This is what happens in Merchants of Flesh."
Chinwuba is currently working on a collective chatbook that is collecting poems on the pandemic.
"One of my projects as writer-in-residence this year is the production of a chatbook titled The Pandemic and Me," Chinwuba explained. The time of living in a pandemic only happens once in a lifetime and Chinwuba expressed how this unique experience needs to be documented for the years to come.
The next CLC Brown Bag Lunch is on Thursday January 27, 2022, and will feature three writers: Cornel Bogle, Jumoke Verissimo, and Uchechukwu Peter Umezurike. All three writers are either currently attending or are graduates of the University of Alberta. To register to attend the next CLC Brown Bag Lunch Readings, visit the University of Alberta's Canadian Literature Centre's website.