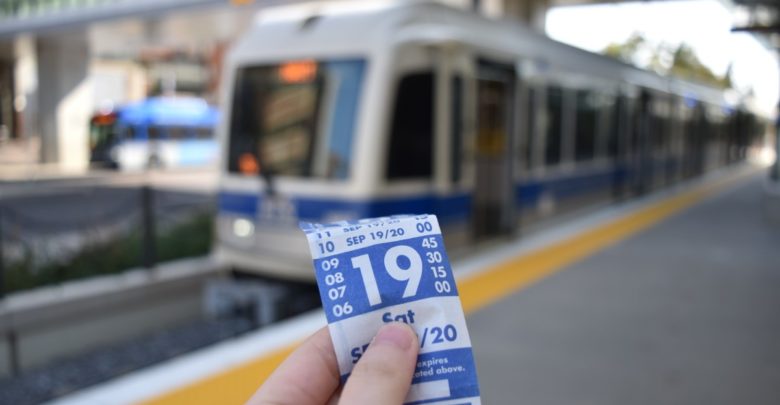 As someone who's been riding Edmonton's public transit system all of my life, I'm pretty used to its ups and downs, whether its the redesigned bus routes that have me walking farther in the cold, the new Valley Line LRT delays, to the proposed increase in transit fares that almost happened last month.
I thought that by the time I was an adult, I'd be prepared to handle anything when it came to getting myself around Edmonton. My safety never felt like a concern up until the past few weeks, when I was on the other side of a stranger yelling and accosting me on the train. To be blunt, it rattled me; 19 years of casual ridership means nothing when one incident can wipe that all away. I don't feel safe on Edmonton's public transit anymore and that's not acceptable. 
Recently, I became one of the many callers to 311: Edmonton's phone line for non-emergency city concerns such as transit, bylaws, and permits. In fact, between July and December of 2021, there were 1,432 calls to 311 regarding transit service. This high volume of calls may be related to the repeal of the loitering bylaw in July, allowing people to no longer be ticketed for staying in Edmonton Transit System (ETS) areas such as stations, buses, and trains. The frequency of calls to 311 certainly increased as the weather got colder, reaching 313 in December alone.
But the calls aren't for nothing; recent reports from peace officer unions cite an increase in crime happening in the transit system as well, with weapons a far more frequent concern. Risks around drug use and overdose in the transit system are a public health concern of their own and one that equally requires the city's attention. Since the new reports on crime, people have been looking to point fingers at different city officials, from the Edmonton Police Services (EPS) to the lack of action by peace officers who have their hands tied in terms of doing anything. 
But me? I don't care as much about who's to blame. I know it's important to figure out the root of the issue here, be it the lack of ridership since the pandemic hit, an increase in vulnerable population, or issues regarding city bylaws — all reasons cited by Mayor Amarjeet Sohi. But as an everyday user of the transit system, I can't be thinking about long-term assistance and policy debates; I'm more focused on being on guard every time I go down the long pathway from the Edmonton City Centre Mall to Churchill Station. 
It feels selfish to say, knowing that there's quite a few different problems the city is trying to fix, but my experience with the city's transit has been disappointing so far ― the heavily criticized bus routes only being the most recent example in my years of transit experience. I know that creating change for the long-term is never easy or the most appealing financial choice, but when it comes to my safety, I shouldn't have to decide between a single stop train ride to get to the grocery store faster or an icy walk in -26 C. 
I hate to say it but I picked the walk. 
Edmonton loves to talk big about tourism; the 10-year plan for bringing the city back as a vacation destination has a lot of lofty goals but reality isn't so nice. Accessible, safe, and affordable public transit is a major factor of a tourist city, and I can't say that our system has reached those points yet. The city needs to act on this fast before it becomes out of control because there's no point in buying bus passes if citizens don't feel comfortable using them. 
It's time for the city to bring some solutions to the table and fast, so that by the time all of us students can go back to classes, I won't be staying home for different reasons.