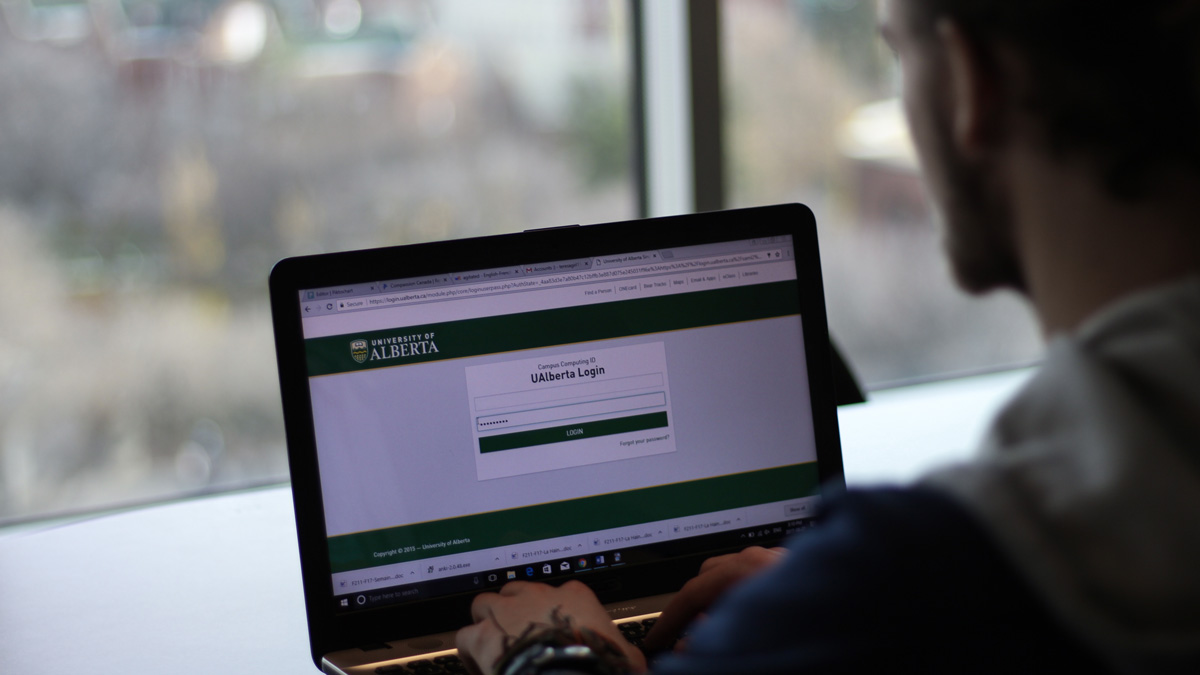 With the new semester in full swing, many students are getting themselves ready for their new courses — but they may have run into a hitch. 
Remember all of those updates that the eClass maintenance team completed? After many days of outages, the maintenance team ensured that eClass would be ready for the Winter semester. What they did not clearly mention however, was that they would disable the eClass app not just for a couple of days, but for the entire Winter semester. During an online semester, we need this eClass app more than ever and the maintenance team needs to bring it back soon; it was so much more than just another way to access the platform. 
The eClass app was one of the contributing factors to the outages that occurred during final exams and triggered a series of cascading failures. Now, the app is no more.
As a student who has extensively utilized the app since Fall 2020, it's a darn shame. There were so many positives to having it around. Students could easily download notes onto their tablets before lectures and even do those pre-lecture quizzes on the go. Notifications could even be set up on smartphones so that you never missed a submission deadline. It was great because it would be synced with the browser version of eClass and students would not really have to worry about making sure it was updated or lagging. You could even check grades as much as you wanted after final exams and not have to repeatedly log in.
When you use the browser version of eClass, you have to constantly worry about signing in. There are times where even though you can access eClass in the Google Chrome browser, sometimes you cannot download files properly. When the files are downloaded, they are formatted weirdly and look different than how they were uploaded by the professors. Then you have to take extra time to fix the document before class. It just ends up being a great big hassle for people, especially if you are in a hurry. Technical issues are unforgiving when it comes to wanting things to work in a timely manner.
The big thing is that with most apps, you can use them offline. While most of the features on eClass require that internet connection, some can operate offline as well. This way you can still check grades and assignment submissions without an internet connection, or do some of those readings for the next lecture and assignment.
The mobile option is honestly better than the browser since most students spend more time on their phones and tablets than on their computers nowadays — especially when we go back to in-person learning. Many people bring their tablet with them to class instead of their laptop because it is easier. I certainly would not bring the entire computer set-up in my backpack just to haul everything back at the end of a long school day; there really is no point.
When they do bring back the eClass app — which I hope they do soon — the eClass maintenance team should also ensure that the dark mode is easier to turn on. When staring at the screen for long periods of time from learning online, this feature is a lifesaver. Eye strain is not fun at all, and there is only so much that the eyes can take. So please eClass maintenance, do students a solid and make this feature more accessible to help our strained eyes with this unpredictable semester.
The eClass app has saved many students from the chaos of online learning. If anything, it has helped students be better with organization and integrated them better with the online platform. It makes everyone wonder why it needs to be taken down for an entire semester, instead of just a week. That being said, maybe the time will allow for the app to be revamped.
The possibility of every student's favourite app coming back better than ever makes everyone hopeful and look forward to the app's return.