Arts & Culture
Lifestyle
Top 5: Taylor Swift songs to cry to
Taylor Swift has an impressive catalogue of songs. Here are the top five cry-worthy ones!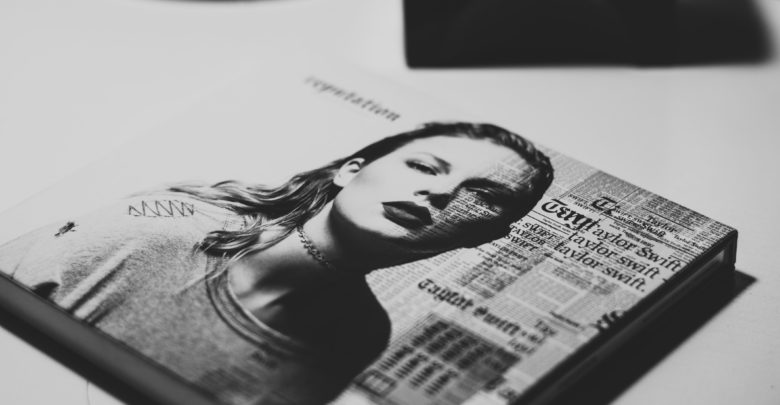 Whether or not you enjoy listening to Taylor Swift's music, there is no denying that she is a fantastic songwriter. With her personal lyrics that are sometimes a little too relatable, to her catchy hooks that you can't help but hum, it's no surprise that Swift dominates the music charts.
With the recent release of Swift's re-recorded album Red (Taylor's Version), fans have been sharing their emotional reaction to Swift's music, taking to TikTok to share them listening and crying in the shower.
While there are a plethora of cry-worthy songs in her discography, here are my top five Taylor Swift songs to cry to!
"And you call me up again just to break me like a promise
So casually cruel in the name of being honest
I'm a crumpled up piece of paper lying here
'Cause I remember it all"
Arguably one of the best Taylor Swift songs ever, the newly released 10 minute version of "All Too Well" adds layers to the story fans have been familiar with for the last decade, revealing details that make the song more sad and angry than reminiscent. Since the original release of Red, fans have only heard a shortened version of the original 10 minute song — until now, and Swift did not hold back. This song details Swift's past relationship with someone who never truly acknowledged their relationship because of their age gap, but despite this, she was in love with him. Reminiscing over a past relationship that she remembers "all too well" because of how emotionally connected she was, the inclusion of never heard before lyrics paint a fuller picture of a sad story, making it the perfect song to scream while tears stream down your face.
"Don't you ever grow up
It could stay this simple
And no one's ever burned you
Nothing's ever left you scarred
And even though you want to
Just try to never grow up"
"Never Grow Up" from the album Speak Now never fails to choke me up. The song is a soft, guitar, lullaby-esque melody that takes listeners on a journey from being a baby being held in their mother's arms to being an adult living in their first apartment on their own. Swift's lyrical craftsmanship is prevalent in this song as she describes memories that we have all been through, from being a pre-teen and being embarrassed by our parents to becoming adults with new independence and responsibilities, tugging at heartstrings and playing on nostalgia. At the beginning of the song, Swift urges a young individual to never grow up but by the end sings in present tense, singing that she wishes she'd never grown up. This song is very sentimental and is a definite tear-jerker for anyone entering adulthood.
"And what do you do when the one who means the most to you
Is the one who didn't show?"
This song is another track from Swift's album Red (Taylor's Version). Arguably her saddest album, it's no surprise that another perfect track to cry to resides here. "The Moment I Knew" reflects on Swift's 21st birthday as she waits for a special someone to show up to her party, but he never does. With the vivid imagery depicted through her lyrics, the explosive chorus, and the quieter and slower end, this song takes listeners through an emotional journey. The song ends with the realization that the relationship is over. Any listeners who can relate to someone in their life letting them down by not showing up for them physically or emotionally are sure to have a good cry to this ballad.
"I made you my temple, my mural, my sky
Now I'm begging for footnotes in the story of your life"
"Tolerate It" is a song from Swift's album "evermore," a piano ballad inspired by the book Rebecca by Daphne du Marier. The heartbreaking lyrics tell the story of an unrequited love between a woman who goes out of her way to impress and show her love for a man, while that man just tolerates her and is indifferent. The combination of tear-jerking lyrics, the build up of the song, and the desperation in Swift's voice packs an emotional punch.
"How can a person know everything at 18
But nothing at 22?
And will you still want me when I'm nothing new?"
One of the newest additions to Swift's more depressing cuts is a vault track (a song that Swift wrote during the original era of her album but never released) from her most recent album, Red (Taylor's Version). This soft, melancholic duet with Phoebe Bridgers is a relatable song about growing up and facing the harsh reality that time never stops passing. My favourite lyrics reflect exactly how I feel right now, feeling like you knew it all but realizing you don't know anything.