Golden Bears
Photography
Sports
Photos: Golden Bears Hockey (December 4, 2021)
The Golden Bears's 6-0 win against the MacEwan Griffins brought their record to 9-2-2.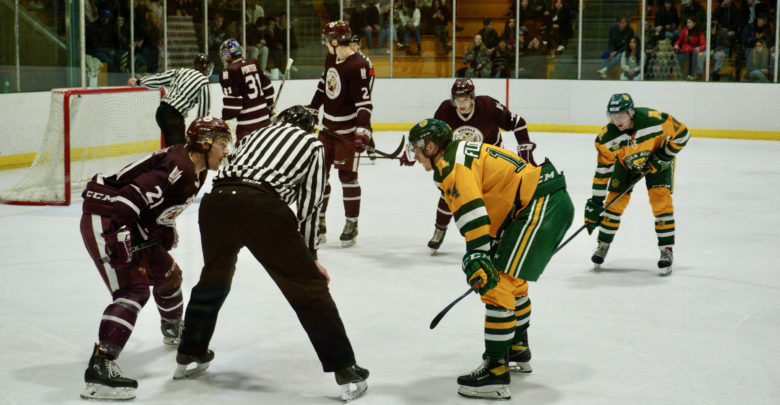 The Golden Bears hockey team were coming off a convincing 5-0 win on Friday night and were looking to continue their dominance for the second night in a row on Saturday December 4 against the MacEwan Griffins.
The Bears were well ahead 4-0 at the end of the second period, however, the game was anything but easy for the Bears. It became physical, forcing the referees to called penalties on both sides to calm things down.
During the third period, Tyler Preziuso managed to score two goals for his very first hat-trick with the Golden Bears. The game ended with a definitive 6-0 victory by the Bears; despite this, it really gave the feeling to all at Clare Drake Arena that a new rivalry has emerged and is here to stay.
The Golden Bears sit second in the West Conference with a 9-2-2 record just behind the University of British Columbia Thunderbirds. The first conference game for the Bears in 2022 will be against the University of Saskatchewan Huskies, who sit third in the West Conference, in Saskatoon.