News
Ward papastew Election 2021 Meet the Candidates: James Cameron
Cameron voiced frustration with a "lack of common sense" and "overspending" currently present in Edmonton's municipal government.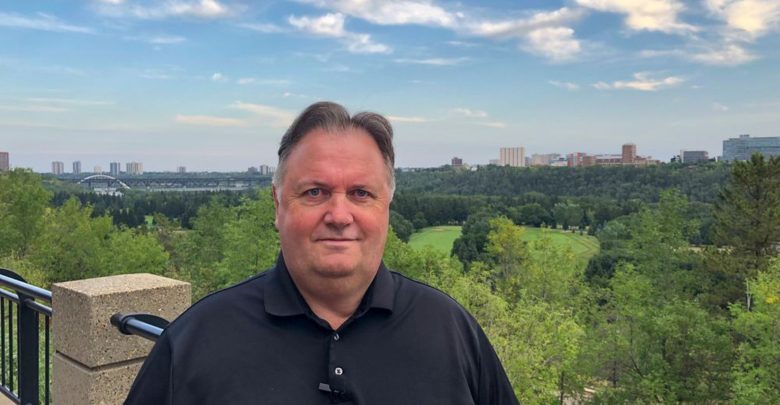 Ward papastew Election 2021 Meet Candidates is The Gateway's series of interviews with candidates running in Ward papastew's council race. This is the fifth of seven articles.
With the October 18 municipal election just around the corner, The Gateway sat down and interviewed candidates running in Ward papastew's council race. James Cameron was interviewed for the fifth instalment of this series.
Born and raised in Edmonton, Cameron has lived in the Garneau community for over 30 years. He has been a volunteer for the Golden Bears Alumni Football Association, served as chairperson for Friends of Strathcona Football Society at Strathcona High School, and served as the Garneau Community League liaison to the University of Alberta.
The Gateway spoke with Cameron to find out more on how, if elected, he plans to represent the residents and students of papastew as the ward's new councillor.
Responses have been edited for clarity and length.
The Gateway: Why did you decide to run in this election?
Cameron: I was just frustrated about the lack of common sense, and the overspending. Just the out of touch with reality [attitude] that's going on with our politics.
What do you believe is the biggest issue you see facing the city and how would you address it?
For our ward in Papastew, it's largely affected by the homeless community and small crime. That's something that would be one of the first things I'd like to focus on.
Why did you decide to run in ward papastew?
This has been my home since 1991. I've raised my family here, I've built a new home here, and you know it's close to the university and to Whyte Avenue. It's just something I've learned over 30 years — this is where I like.
What do you believe is the biggest challenge facing ward papastew specifically, and how do you plan to address this on city council?
I would say homelessness, and we'd like to engage all three levels of government in that: the federal, the provincial, and the municipal. Homelessness is a complex issue with mental health, with drug abuse, alcohol abuse, all of these other social issues and so we need to get the three levels of government working together. We need to get the private sector helping, and also all the non-profit sector — we're all working together and going on the same path. There've been some great things that have happened and I think we need to keep going in that same direction and kind of build some clarity on that.
What previous experiences do you have that make you a good candidate for city council?
As I've been taught by my grandparents, you earn money, you obviously spend some of it, and you always save some of it. So I'm very fiscally minded.
With COVID-19, I think we've come to light that we should maybe be saving some money [because] when we have an event like COVID-19 or a natural disaster, I don't see a lot of forward thinking and planning. What if there's a tornado again, or a windstorm, or an overabundance of snow? As a citizen I don't see that there's that kind of common sense thinking that this stuff can happen and we need to plan for it.
If elected, how do you plan to support the large number of students living in papastew?
The main thing is I really love the Garneau Renewal in the neighbourhood that's making it a more walkable, friendly street. We need to have some reinforced amenities so that people don't have to drive as far to get things they need on a daily basis. The Safeway redevelopment was really great. So different things like that are happening.
Affordable homes and housing is something that is going to be in continual need for future generations, and the university's kind of in a shifting area right now where a lot of the students are obviously online. Even international students, a large portion of them are online, they're not in the classroom. I think that's a great resource for them, but I don't know if that's a way forward for our citizens, who need to focus on our local people and how they are going to be attracted to our university, not just the international students. So I'd like to reinforce that the university is there for all of us to go, not just the select few.
If elected, how will you work to address climate change in the City of Edmonton?
Climate change is something I'm really passionate about. Individually, that's why I chose to live a walkable distance to the university, a walkable distance to work. I don't have to commute and I don't have to spend hundreds of dollars on fuel. I buy into the 15-minute city, I think it's a great idea, something that has to become a little bit more of a reality in some of the urban sprawl. For me it's kind of a personal choice.
As far as what the city can do — we should control what we can control. I would like to know what it costs to operate every building in the city of Edmonton, specifically [in] papastew. All the city owned facilities, we should know the energy consumption and greenhouse gas emissions, what are they in each facility, and challenge the people that are managing that facility to lower the cost. Whether it is a recreation centre, city hall, or a maintenance facility. We should be able to know in a timely manner; that's how you operate efficiently.
For us to be the leaders, we have to set an example. So we have to look at ourselves and see where we as a city can reduce our carbon footprint and carbon emissions and all of that stuff. And I think that we have that information, it's just not something that is talked about, not something that people really understand.
If elected, how will you concretely work to support Indigenous residents and students in papastew?
Well I think that the Indigenous population, or any minority, should be treated as equal to everyone else. Anything that we can do to allow them to prosper, I think that they should just be treated equally and inclusively.
How do you believe you stand out from other city council candidates?
I'm a co-operative leader and I have the experience and the ability to effectively serve the community. I'm independent. I'm not connected to any other political party federally [or] provincially — I literally know none of them.
Running your own business, you're able to deal with multiple complex issues at once. Having that experience, when you're getting something like a playground situation, to a high complex project like an LRT, I'm able to do that. I have run million dollar jobs on a daily basis. In years past it's been 50, 60 jobs at once. I'm able to handle that complexity no problem.
Fun Question: What is your favourite restaurant to visit in Edmonton?
Oh that's very simple — DaDeOs. I love DaDeOs. Karen is awesome — the owner, she's great. It's New Orleans type food. They catered our wedding, my 30th birthday, and my 40th birthday; I've known them for years and years.