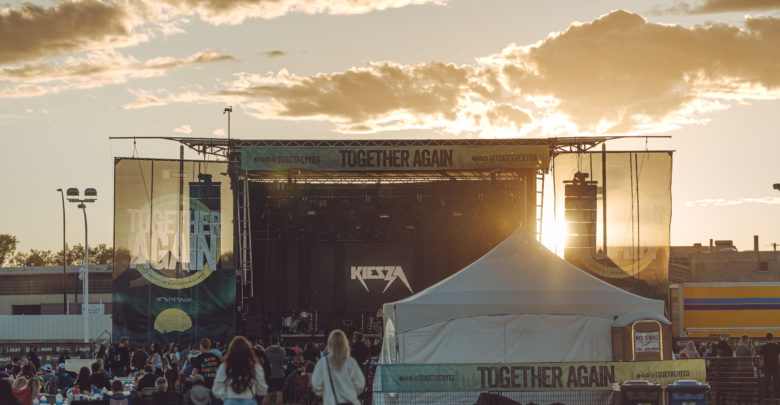 Canada's first socially-distant outdoor concert series was proof of how malleable our society can be. At least, that's what it was supposed to be.
The Together Again YEG concert series, organized by Trixstar, was without a doubt welcomed by many as an official return to live events. The importance of live music to our culture was evidenced by tears, both on stage and off.
But do not be deceived; a field of empty tables a hundred feet behind a packed dance floor does not make for a very convincing socially-distanced concert. It may take more time before we find our "new normal," if we are able to find it at all.
Together Again YEG – Max Boon