Campus Life
News
Campus Kitchens program aims to promote food literacy among students
The Campus Food Bank has virtually started up its Campus Kitchens program once again.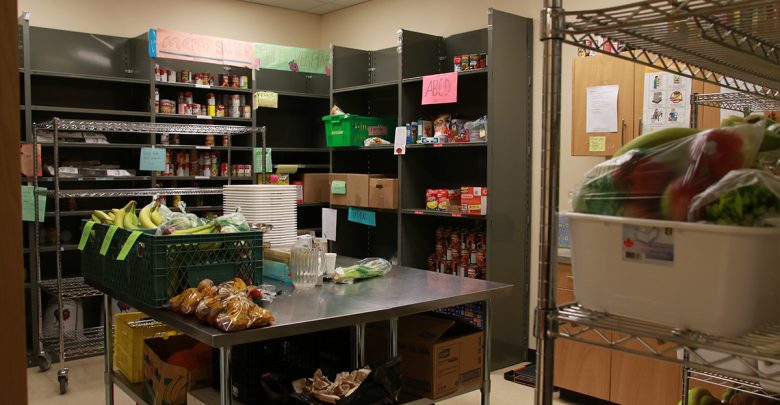 Campus Kitchens sessions have once again started up, with the program aiming to teach students cooking skills and combat food insecurity.
The program had its first session of the fall semester on September 26. The sessions will be delivered virtually through Zoom where participants will work through a recipe with the help of Campus Food Bank volunteers. Campus Kitchens is one of the many food programs on campus offered by the Campus Food Bank. It has been around for three years and has had to adapt virtually so that it can safely take place during the pandemic.
Cory Rianson, executive director of the Campus Food Bank, explained one of the goals of the Campus Kitchens program is to promote food literacy.
"The goal for the programming is kind of two-fold," Rianson said. "To give actual resources and knowledge, or I would say is to promote food literacy, so that's developing cooking skills, cooking knowledge, knowledge of recipes, and generally to build students' confidence in themselves and cooking generally."
Rianson also added that there is a valuable social aspect of the program.
"The second [goal] would be to create campus culture and community around food," Rianson explained. "One of the things we see with the programming is a lot of the time folks are coming as individuals, and as part of the programming, they dine together."
"Food is a very communal, human thing. It's a great way to help create connections between people. It's a way of socialization, increasing connection, and social activity on campus."
This year, the Campus Food Bank hoped to hold in-person Campus Kitchens sessions. Given current COVID-19 restrictions, they are being held virtually.
"We will see how this online format goes," Rianson said. "I think our preference is that, as soon as we are able to, we will go back to the in-person part. As I said, the secondary goal of the programming is to create social connections. I think it's important and students derive a lot of value from that part."
The Campus Food Bank has many other programs, such as a Grocery Bus that transports students to a grocery store and the WECAN program which offers monthly grocery baskets at a low cost.
"We encourage everybody to take a look at what we do and see if there is something they can benefit from," Rianson said.