Campus Life
News
First campus-wide cookbook explores the personal side of cooking
100 per cent of the proceeds supporting Cook and Converse's community programming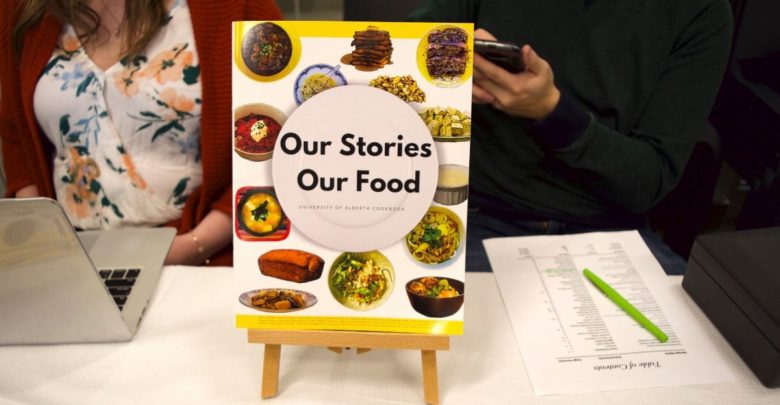 The first-ever campus-wide cookbook is focused on not only sharing recipes, but also the personal stories encompassing them.
Juanita Gnanapragasam, a public health alum and current first-year occupational therapy student, and Mishma Mukith, an arts alum and Community Service Learning partnership coordinator, started the non-profit Converse and Cook, which tackles the issues of food literacy and accessibilities.
On November 28, the team released the first campus-wide cookbook "Our Stories, Our Food," which featured both recipes and personal stories collected from students, staff, and alumni. The project was funded by the U of A Alumni Association and copies of the cookbook will be on sale in the bookstore, with 100 per cent of the proceeds supporting Cook and Converse's programming.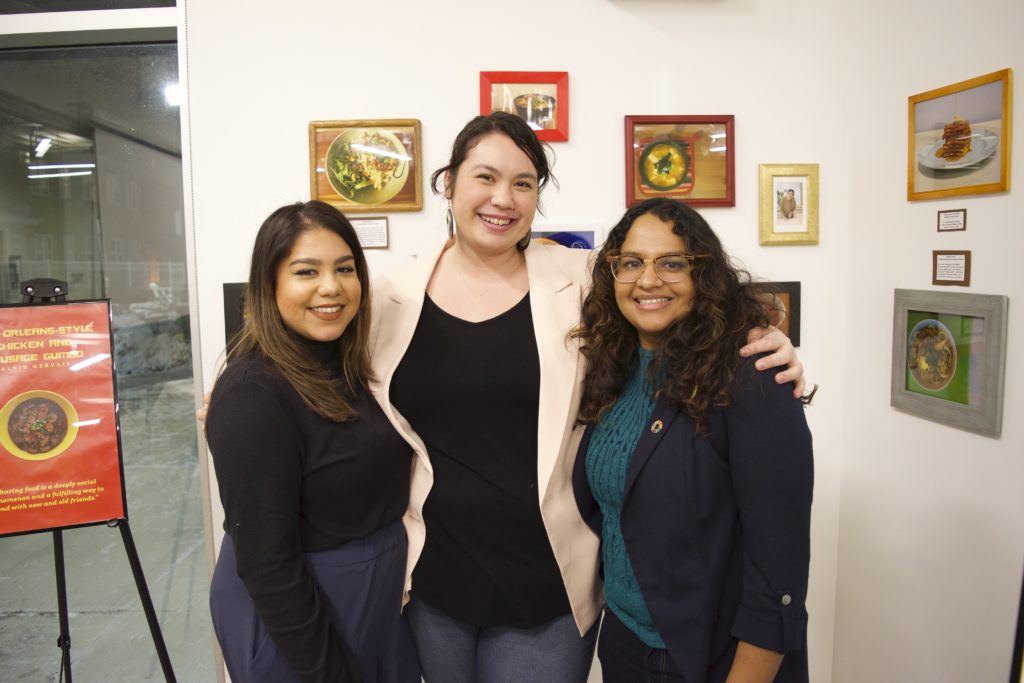 To understand the conception of the cookbook, the story traces back to Gnanapragasam's undergrad where, in 2016, she completed a research project studying the cultural accessibility of food to international students. From there, Gnanapragasam started running pilot cooking classes on campus and noticed the impact both food and personal connections had on students.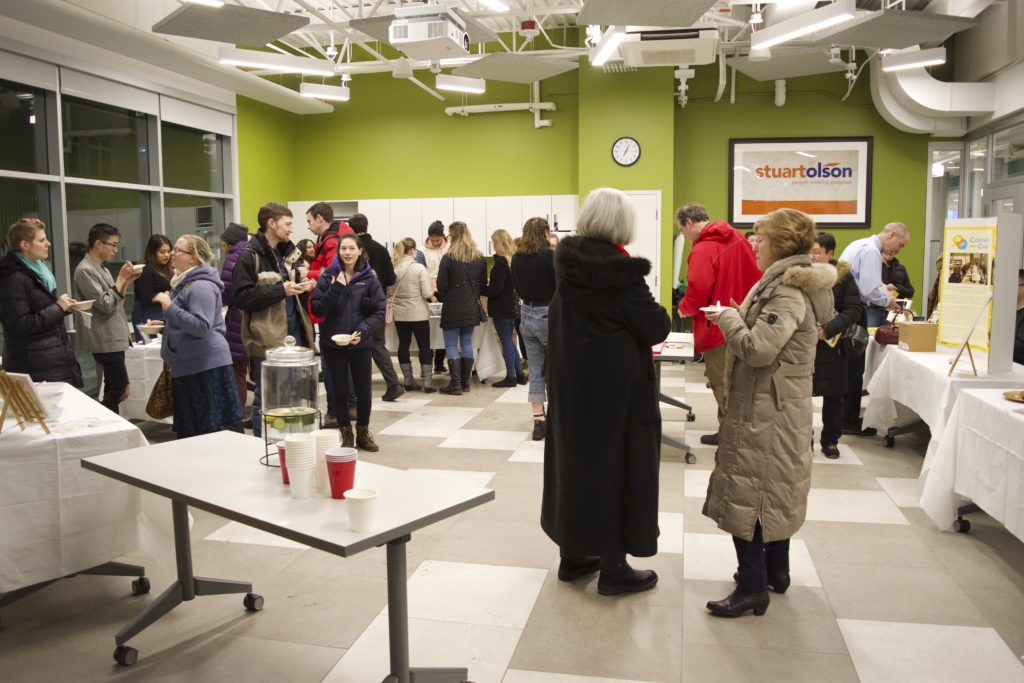 "We realized students were coming for the free food and to learn how to cook, but they were staying for the community aspect," Gnanapragasam said. "Everybody preps together, cooks together, and eats together — it's a great way to get to know somebody."
As demand for these classes grew, Gnanapragasam and Mukith began Converse and Cook, delivering programming such as cooking classes beyond campus and into the greater Edmonton community. As they grew their programming, however, the sociability of food remained a key tenet, informing both the name of their non-profit and the creation of the cookbook.
"If you look at our logo, it's all very synonymous," Mukith said. "The food experience is a social experience, so we really like to add those stories and flavours into cooking."
"The cookbook itself came from the idea of 'what are the stories behind the food that we're eating?" she added. "What recipes are on-campus, off-campus, are alumni cooking and eating and why? What inspires them?"
Adding personal stories to the cookbook, Mukith and Gnanapragasam hoped to highlight the universality and unifying quality of food. Sharing campus recipes isn't only about trying new tastes, but also stepping out of the roles that are so strongly defined in university.
"As a student, you sometimes see your professors and that's it, but your professor is so much more than that," Gnanapragasam said. "This is a chance to see the person behind the role on campus, whether they are a staff or student."
Reflecting on creating the cookbook, Mukith found accompanying the recipes with the personal story behind them transformed the experience completely.
"For me, this process has become more than just creating a cookbook for the sake of creating a cookbook," Mukith said. "It's been a journey about meeting some of the incredible people on campus and connecting with them through something everybody has in common and is so fundamental for us."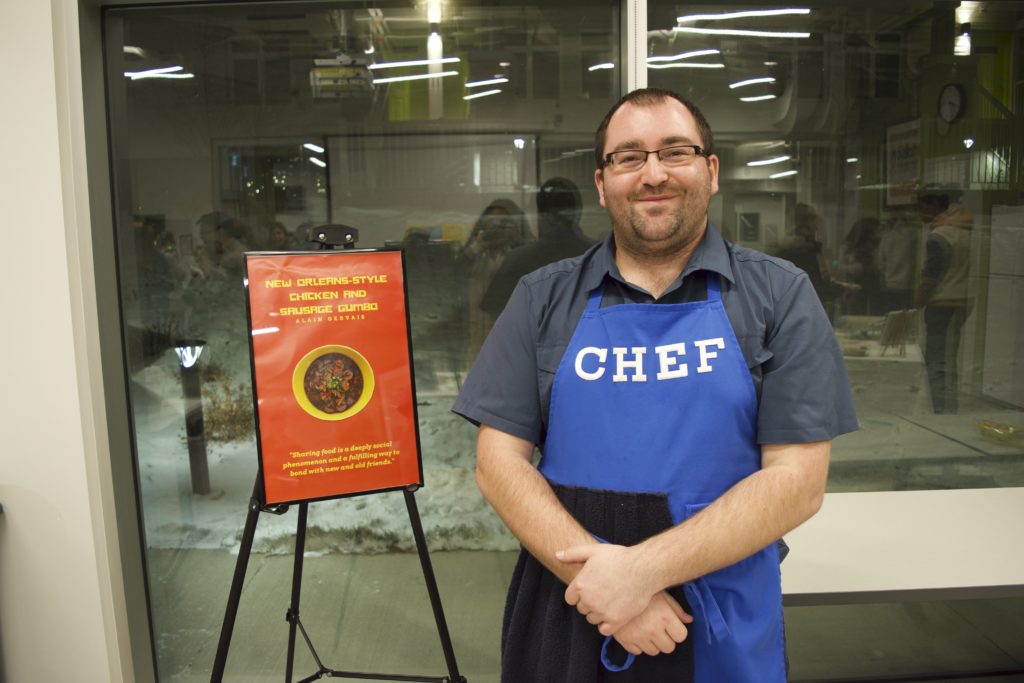 If in need of a conversation starter, Gnanapragasam suggests a simple question: what's your favourite meal? Though it seems like surface-level question, she believes one can learn a lot from how others perceive food.
"There are a lot of stories to be told about food and when we're on campus we're not often asked about food, we're asked about grades," she said. "Have that conversation — what's your favourite meal? You can learn a lot about that person and you can see them in a new and inspiring light."