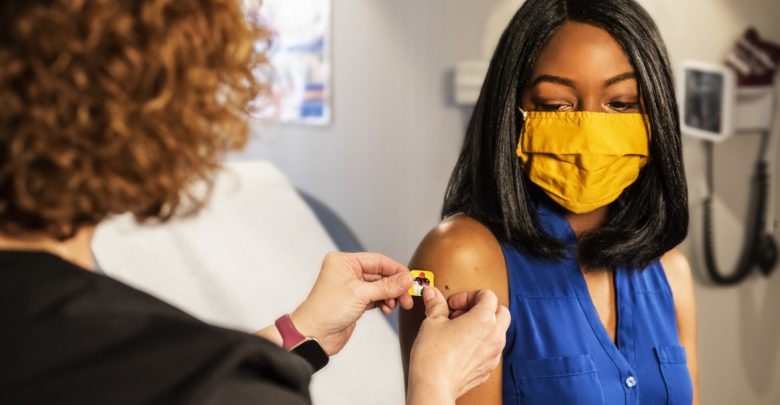 The University of Alberta will now officially uplift only the vaccinated.
A mandatory vaccination regime at the U of A is set to begin on October 4 after Premier Jason Kenney imposed a provincial lockdown and encouraged vaccine passports on September 15. The government is also implementing a "Restrictions Exemption Program" for businesses and other organizations that would require vaccination proof but would suspend all other restrictions for participating organizations.
The U of A's mandatory vaccination policy comes after the university had already implemented mandatory mask rules for everyone on the U of A campus, coupled with a complex testing scheme for people who don't electronically disclose their COVID-19 vaccination status to the university.
Once the new policy is in place, according to a university email, no one will be permitted on campus without relevant vaccine records or exemptions. Currently, there are few publicly available details regarding enforcement — assuming enforcement isn't a bluff.
Regulating which human bodies can and can't be present on the hundreds of acres of publicly funded campus grounds, by way of vaccine passports, is unwarranted. The U of A should hold fast — and should be allowed to hold fast — to its previous scheme of mandatory masks, rapid testing, and voluntary vaccinations. Despite the provincial intensive care unit (ICU) crisis, the current health situation at the U of A doesn't warrant suspending postsecondary entitlements for certain students, faculty, staff, and members of the public. The possibility of being banned from campus because of one's health choices is too great a cost for too unclear a gain.
Vaccines are modern miracles and have led to the severe restriction, if not elimination, of many serious diseases. Anti-vax arguments tend to range from the lazy, to the confused, to the (paradoxically) extraordinarily cautious, to the utterly paranoid.
But for many years before the pandemic, there were two valuable principles of Canadian society the U of A strove to uphold: choice in regard to one's health, and non-discrimination. The former is the philosophical basis for all sorts of things, including childbirth choices, living how one chooses regardless of medical consequences, abortion, and medically-assisted suicide, to name a few.
The principle of non-discrimination forbids governments from intentionally creating multi-tiered systems of education and health. Non-discrimination has been a fundamental legal feature of Canadian society since at least John Diefenbaker's 1960 Bill of Rights. Non-discrimination has functioned in many ways like a substantive first principle of Canada.
If there's ever an institution to defend these two principles, and to withstand the whims of the government or public, it's the public university. However, by requiring proof of vaccination to be on campus the university is creating a two-tiered system, breaking the principle of non-discrimination and undermining students' choices in regards to their own health. The U of A violating these two principles is a huge deal, especially given our impressive voluntary vaccine uptake on campus.
On August 18, campus community members were delivered a piece of good news. Of some 25,000 respondents to a campus survey, 91 per cent of students claimed they were to be fully vaccinated by August 30, along with 97 per cent of faculty and 96 per cent of staff.
Of course, opt-in surveys have problems. I'm more inclined to believe Provost Steven Dew's relatively modest claim in a survey results email that the U of A has a "higher than average level of vaccination participation in Edmonton zones" than I am President Bill Flanagan's recent comment to CityNews that "90 per cent" of the U of A community is fully vaccinated. But they're both basically right: the vaccine situation is encouraging.
The campus community is also not getting enough credit for actively participating in the mask mandate. There's probably not a higher concentration of people in Alberta that would voluntarily follow the science than people on the U of A campus. There's also strong encouragement to stay home if anyone is feeling ill. Masks are annoying, but are preferable to the university violating the aforementioned principles if it doesn't absolutely have to.
Nonetheless, there's been sustained pressure, especially from students and faculty, to implement mandatory vaccinations anyway. An open letter signed by about 1,000 U of A affiliated people at the beginning of August demanded a number of on-campus measures, including mandatory vaccinations. Without mandatory vaccinations, professor Jillian Buriak predicted "campus shutdowns are inevitable."
Buriak, who appears to have written the open letter and gathered signatures prior to the public distribution of campus vaccine information, also expressed concern about the Delta variant. The open letter referred to the Delta variant as "a beast," but conceded fully vaccinated individuals, more than two weeks post-inoculation, "are largely protected."
Despite widespread mask compliance and an encouraging vaccination uptake at the university, it is disappointing that university and provincial leadership succumbed to these measures. I fail to see why mandatory vaccinations will be much better than widespread voluntary vaccination uptake and mask wearing on campus. Originally, the voluntary vaccination/mandatory mask policy was to be in place at the U of A until November, suggesting confidence in the rules' efficacy.
A public university imposing mandatory vaccines authorizes and normalizes the suspension of fundamental tenets of our society in hopes of achieving an amorphous, elusive feeling of "safety." Mandatory vaccines normalize equating biological status with moral status and denying unvaccinated people full participation in public life based on this association. Progressive, urban Canadian society has taken strides to outlaw this mode of thought. But this type of thinking is clearly popular again, and succumbing to it unless it's absolutely necessary is an abdication of the university's responsibilities.
If professor Buriak and students on Reddit are right about shutdowns, I'll eat my words. But the duties of a pluralistic campus require that we share space with people who do weird things. These people should not be banned from the University of Alberta. But you might want to wear a mask around them.