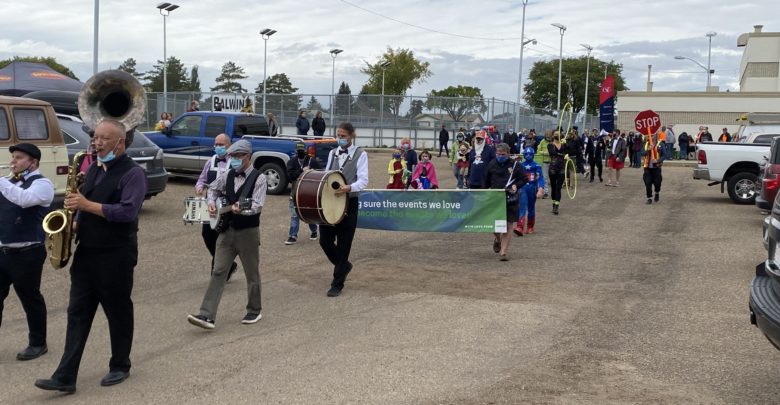 After taking the festival online last year, the Street Performers Festival has started making its return to in-person performances by hosting masked parades throughout this summer. On September 18, they held a parade in collaboration with the Balwin Community League.
Cynthia Lenders, the president of the Balwin Community League, was happy to help organize the event.
"Our Community League organized the event for our neighbours to celebrate our ability to get together in a COVID friendly way."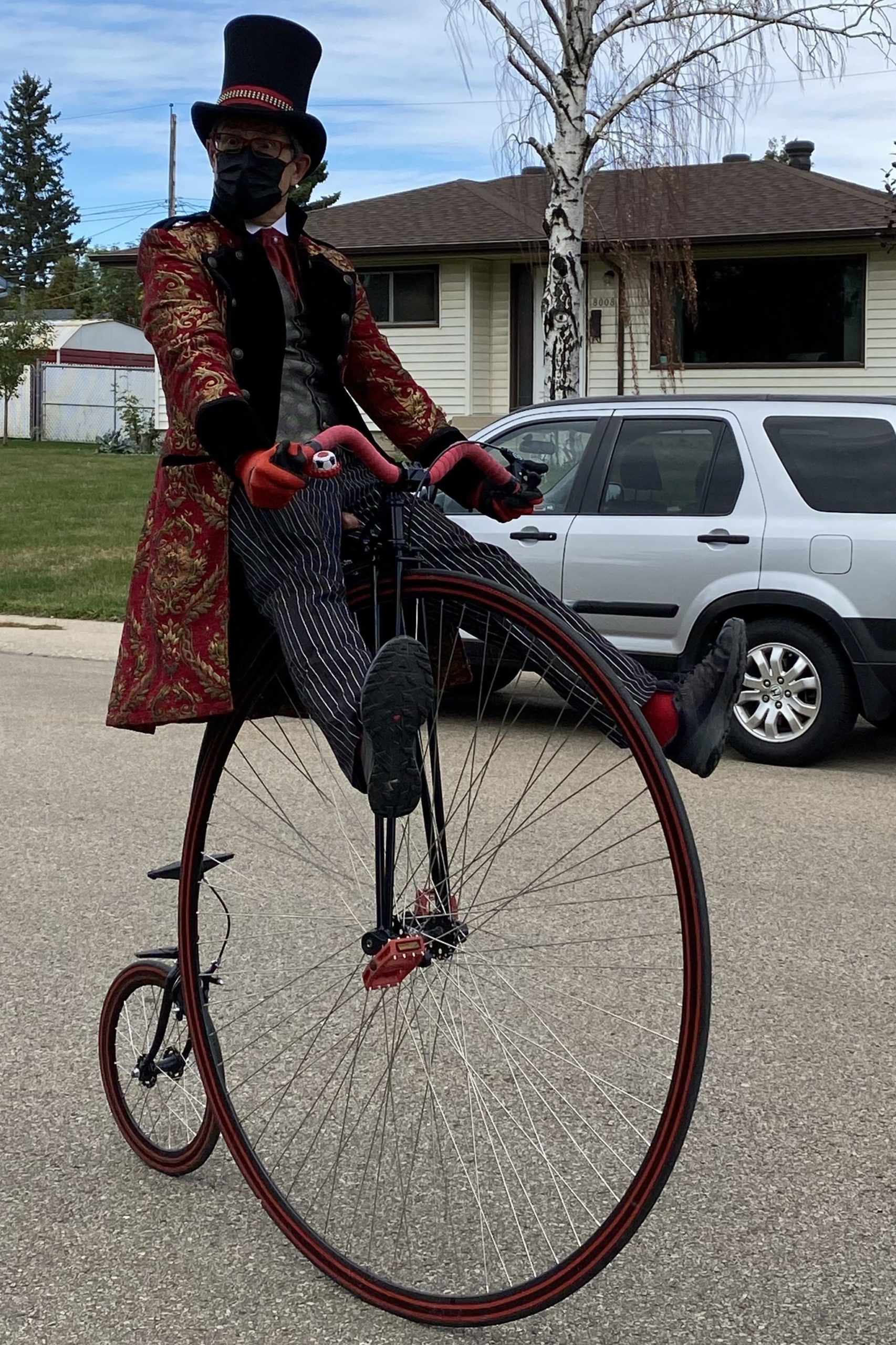 The parade around the neighbourhood started at 1 p.m. and ran for an hour. Performers wore costumes and featured acts such as a hula hoop twirler, unicyclist, and accordion player. Throughout the procession was a walking band that blasted live music.
At 2 p.m., the performers returned to the Community League to put on a display of small scale performances in the lawn in front of the league.
As one would expect, preparation for the parade was significantly different from the typical festival because of COVID-19 restrictions.
"We have to remind people to be socially distanced and respect each other's space," Lenders said. "We should wear a mask for everyone else's safety."
Normally, the Street Performers Festival is an annual summer festival with lots of food pop-ups, dancers, musicians, and all kinds of daredevils. Although the event didn't look like it typically would, Lenders hoped that the parade was able to bring a sense of normality to viewers as they enjoyed the performances.
"I would like to have our attendees enjoy the performance. We used to be able to go [out] each summer, enjoy the street performers, watch their craft, see what they do, and have everyone enjoy a bit of family time."
"I do love the street performers in the traditional sense at the square but I think having a parade here is an excellent alternative for them to be able to reach out to people who may not be able to get to a crowded environment," Lenders added.
By partnering with the Edmonton Federation of Community Leagues and Epcor's Heart & Soul Fund, the street performers were able to bring fun and excitement to a community that has been sorely missing it.
"I would like to thank the Street Performers Festival for providing this parade for us today free of charge," Lenders said. "They're doing this to celebrate the community and get everyone a little bit more socially involved."