Institutional
News
Students' Union
Notes from Council: U of A consults with Students' Council on proposed exceptional tuition increases
Student representatives raised concerns over the quality of consultation conducted with students.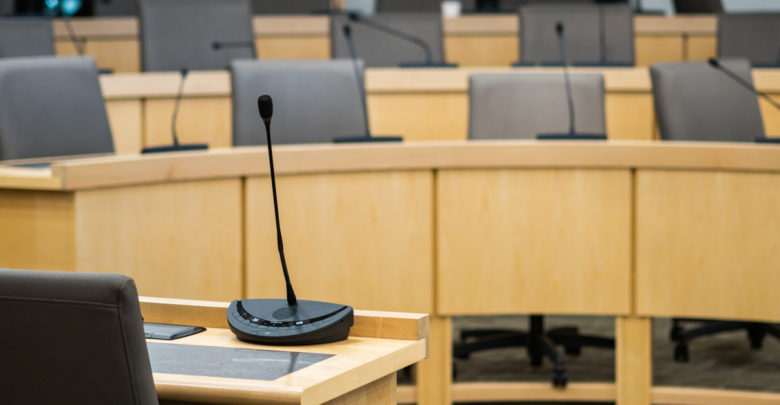 "Notes from Council" is The Gateway's ongoing series of recaps of noteworthy items from Students' Council meetings.
---
The meeting began with Steven Dew, the University of Alberta's provost and vice-president (academic), consulting Students' Council on the development of a set of exceptional proposed tuition increases.
According to Alberta's tuition regulations, public post-secondary institution's average tuition and apprenticeship fee increases cannot go up by more than seven per cent each year for the next three years. Exceptional tuition increases that do not abide by these guidelines must be approved by Minister of Advanced Education Demetrios Nicolaides.
The University of Alberta proposed tuition increases to eight undergraduate and four graduate programs to the minister of advanced education in April 2021. These increases were rejected by the provincial government, which voiced a need for the university to conduct greater consultation with students.
"The minister [of advanced education] sent a message to our board chair at the end of July mentioning he had heard concerns from students about the amount of opportunity for consultation," Dew explained. "Wanting to make sure that process is is thorough and robust, he requested we take the proposals back have further opportunities to meet with students."
When considering the additional student consultation taking place, Dew described this as an opportunity for a more robust and thorough conversation.
"Particularly given the expectation and the reality that we're a much more face-to-face organization this fall and that allows for better opportunities for meeting with students," Dew said. "[We have] recogniz[ed] that the timing of our last round of consultation was challenging given the timing around the phase of the term. We are happy to be able to have that second round of consultation."
According to Dew the minister of advanced education also requested the proposals be approved by the board before they are presented to the minister.
"[The board chair] also got the direction from the minister that [the minister] wants the proposals to be approved by the board before he reviews them," Dew explained. "That's different than the path we've had in the past… and that has constrained a little bit of timing for consultation. [However,] we've done our best to… give that as much time [for consultation] as possible."
The proposals are expected to come in September 29.
"I do not have proposals in front of me," he said. "Those are still being under development… and the proposals are being updated and reflected as we speak as a result."
Student representatives criticize consultation process, describe it as "rushed" and "untimely"
Rowan Ley, president of the Students' Union, voiced concerns over the quality of consultation conducted with students.
"The consultation in the spring overlapped to final exams and was less than two months long," Ley said. "To address that problem, this new consultation overlaps with Week of Welcome, the return to campus, COVID-19 disruptions, and is less than one month long."
"From a student's perspective [it seems] we are trying to replace a rushed and limited consultation process with an even more rushed and untimely consultation process, which we don't feel solves the basic problem that led the minister to return the proposals."
In response, Dew described consultation conducted in the fall as "additive" to consultation already conducted in the spring.
"The consultations in the fall are supplementing the consultations in the in the spring," Dew said. "So the sum has to be a better result than than what we had in the past. Since folks are face-to-face in the fall, I feel that there are more opportunities for more meaningful engagement, more opportunities for different forums for discussion."
According to Ley a UASU survey illustrated gender minority and first-generation students as having "significantly worse perceptions" of the quality of consultation in comparison to average students. He questioned what steps the university would take to ensure consultations adequately integrate the concerns of such students.
"The data [from the survey] tells us is that [gender minority and first-generation students] are much more likely to feel that their faculty does not take their feedback seriously and does not address their concerns," Ley said. "…what steps has the university has taken to ensure that consultations are more equitable and will do a better job of integrating and reflecting the concerns of students from those backgrounds?"
Dew voiced intentions to follow up with deans to ensure underrepresented groups are properly consulted with.
"I will follow up with the deans to see whether or not they have been able to take special measures to reach out to underrepresented groups… as it would trouble me greatly to hear that [certain groups are] not feeling like they are being engaged in the discussion about something that is particularly intended to benefit them," he said.
Engineering councillor questions U of A's priorities when considering program value versus student accessibility.
Andrew Batycki, an engineering councillor, questioned whether the university's priorities when considering program rankings and program accessibility for students.
"As tuition increases, it's going to drive lower income students out of the ability to pursue that particular degree," Batycki said. "Would you rather that the U of A have certain professional programs that are the second or third best in the country, but are unaccessible to lower income students? Or would you rather us be fourth, fifth, or sixth, — where we approximately are now — and have [programs remain] more available to all students?"
"Where do we draw the line in terms of increasing [program] value and maintaining accessibility?"
In response, Dew described not seeing this situation as either or, and instead credited appropriate design of student support systems as allowing both an increase in program value and student accessibility.
"As a public institution we would never want to be in a place of restricting broad access to all of our programs," Dew said. "…there is room to find the sweet spot — the right place that allows us to have the resources to make sure that there are a broad representation of students and groups that students come from, and the same time be offering outstanding programs."