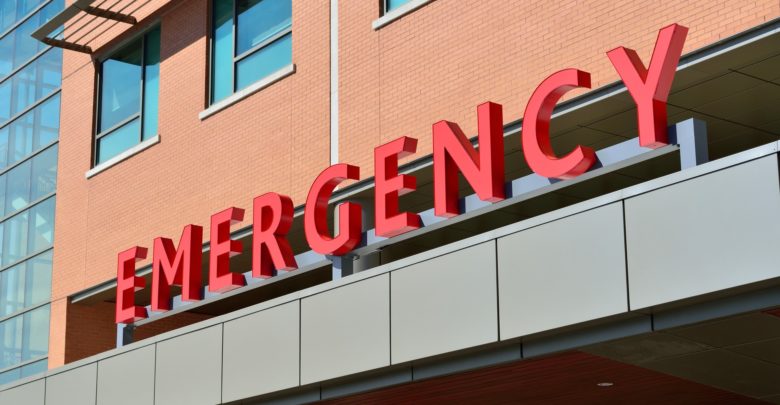 Apparently, the anti-vaxxers love hospitals so much that, after filling the insides, they decide to gather outside of them as well.
On Monday September 13, roughly 150 demonstrators gathered outside the Royal Alexandra Hospital to protest mandatory COVID-19 vaccinations. This protest was organized by Canadian Frontline Nurses, a group that held similar events at various hospitals across Canada, including the Foothills Hospital in Calgary. Demonstrations such as this send the message that these anti-vaxx groups have no respect for the lives of their fellow Albertans or the health care workers working diligently to try and save them.
Holding the protests at hospitals was a poor choice to say the least, and was primarily met with outrage from the general public — even Jason Kenney found it appalling. Alberta currently has the highest number of active COVID-19 cases and one of the lowest vaccination rates in Canada. Soon hospitals will no longer have the workers or the resources to care for the massive influx of patients with COVID-19 (over 80 per cent of whom are not fully vaccinated). Because of this, many Albertans will have to sacrifice the care they deserve, and over 60 per cent of surgeries have been postponed.
Health care workers are working tirelessly to keep up with the demand but feel exhausted and traumatized after battling the pandemic for over a year and a half. Despite all this, dozens of Edmontonians thought it was a good idea to protest about the vaccine… at a hospital.
The irony of it all is that no one is being forced to get the vaccine; everyone has the right to choose whether or not they get vaccinated. However, those who choose not to become immunized forfeit some social liberties and community access afforded to those who did. Several provinces have already introduced vaccine passports to show proof of vaccination and require them for citizens to access any non-essential indoor spaces such as gyms, bars, and theatres.
With Kenney unable to make a clear-cut decision, the Alberta Government has implemented the Restrictions Exemption Program. Decisions now fall on the shoulders of the businesses, many of whom have already opted to require proof of vaccination upon entry. For most of us, this seems like a reasonable compromise considering the alternative is an infectious disease causing thousands of deaths and the possible collapse of our health care system — but I guess some people just feel they should get to have their cake and eat it too.
It is hard to sympathize with those who have sacrificed so little in the grand scheme of things. The protests at the hospital not only disrespect the doctors, nurses, and health care workers who have been working hard, they also disrespect every Albertan who has done their part to try and stop the spread since the beginning.
It hasn't been an ideal situation for anyone. We have all had to make hard choices and will probably have to make many more because, unfortunately, life is full of tough decisions. But just because you don't like the options doesn't mean you don't have a choice.
There are currently 2,545 people in Alberta who have lost their lives to COVID-19. This number continues to rise as the Delta varian — which causes higher rates of hospitalizations and intensive care unit admissions — continues to spread rapidly, primarily among those who are unvaccinated. On September 15, the Alberta Government declared a State of Public Health Emergency.
We all want to get back to our pre-pandemic normal and spend time with our friends and families doing the things we love. If we all do our part to stop the spread, we will get there with fewer lives lost, less money spent, and reduced strain on our health care system and its workers. Get vaccinated, social distance, wear a mask, wash your hands, and never hold a protest at a hospital.