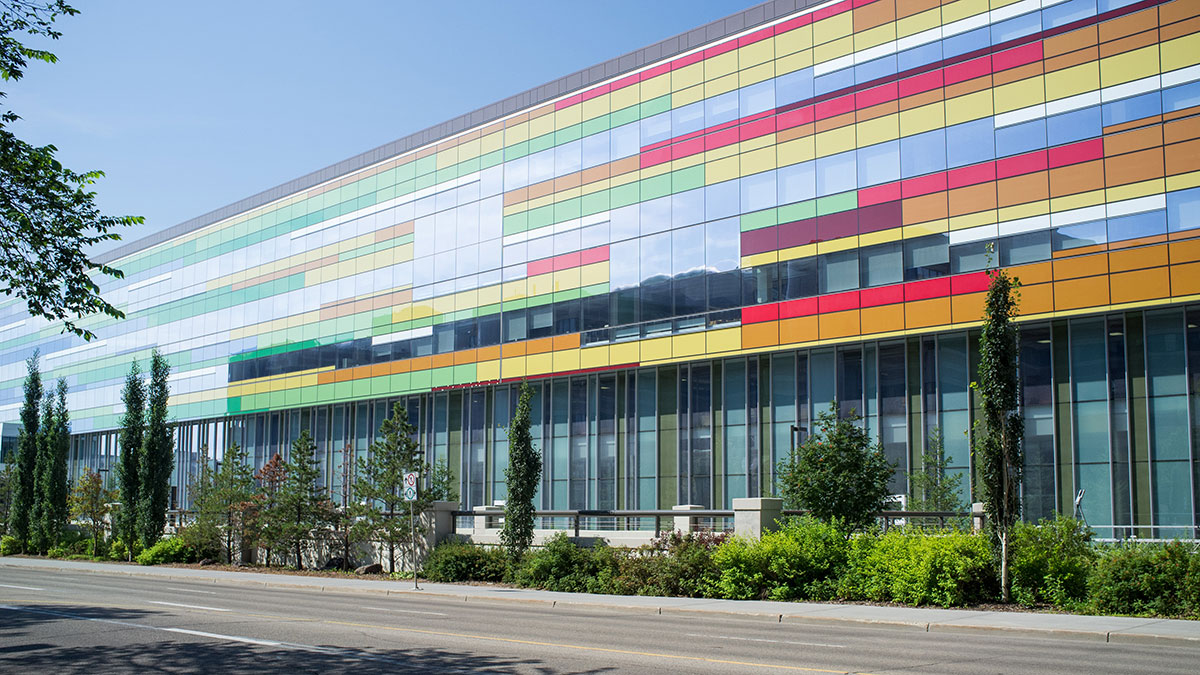 The University of Alberta is ignoring the strikingly low vaccination rates for young people in this province, the outcries from students and faculty for more precautionary measures and the overall looming fourth wave that awaits us this fall.
In a message from University President Bill Flanagan, it was confirmed that students and faculty are returning to campus with no mask mandate, no rapid testing, and no vaccine requirement for residence or any other context — and this is all in a province that has stripped away any and all COVID-19 public health measures. A survey asking who is vaccinated, and a FAQ document on ventilation are not enough; the University of Alberta must do more to protect our campus community this fall.
As cases rise and the provincial government strips restrictions away, students and faculty are becoming increasingly worried. An open letter addressed to the heads of administration at the university was written at the beginning of this month and has collected 1,000 signatures. The letter asks for "mandatory vaccinations and masking, air quality information (ventilation and filtration), & rapid testing to ensure a safe fall return to campus." Out of the four requests made, only one was met: the information on campus air quality.
This response to the concerns of our campus community was weak at best and one only has to look outside of this province to see that U of A can take further action in a variety of ways.
In Quebec after a plan for a vaccine passport system was announced, appointment bookings to get vaccinated doubled from that of the previous day. While mandatory vaccines or vaccine passports are likely our best path forward, Jason Kenney publicly ruled them out at a Stampede pancake breakfast. However, universities are able to act independently of the government, as demonstrated by universities in Ontario.
In the Canadian university scene, Seneca College and more recently, the University of Ottawa, have been the only universities to declare full vaccine mandates for on-campus learning. Many other universities in Ontario like Carleton and University of Toronto have taken a partial approach, mandating vaccines for not only residence, but also for high risk extracurriculars like music and athletics. While Doug Ford has expressed opposition to vaccine passports, these institutions have been able to require vaccines as a condition of participating in aspects of post-secondary education. According to professors of law Debra Parkes and Carissima Mathen, it is entirely constitutional for them to do so.
Of course, there are unique pressures to mandating vaccinations in Alberta. Our provincial government has, unjustly, placed pressure on our public universities to not mandate vaccinations. In fact, in a quote given to CBC News, the government claims there is "no mechanism" to allow universities to require vaccines on campus.
However, the logic behind this notion is baffling to me. Universities should have their own autonomy to decide how to best protect their campuses, without political interference from the government. U of A admin shouldn't hesitate to challenge the government on this front and, if they truly cannot mandate vaccines, the university should seek out other alternatives to encourage them.
In Alabama, a state with a vaccine passport ban, Birmingham-Southern College was able to encourage vaccination in a different way. Students who are not vaccinated this fall, will be required to receive a weekly COVID test — which will cost students $500 to offset the price of testing. Since they could not mandate students to get vaccinated, they instead chose to inconvenience them into doing so.
In our own province, the University of Lethbridge has mandated masks for on campus spaces where physical distancing cannot be maintained as of August 10. University of Calgary is bringing in rapid testing for those in varsity athletics and those living in residence. In comparison, U of A has been silent on rapid testing, and has rejected mandatory masks in addition to mandatory vaccines; this inaction is way off base as we can see that other universities in Alberta are moving in this direction.
Surely the University of Alberta should be able to take further action to help us go to school this fall safely. While mandatory vaccination would ideally be a requirement for in-person learning, there are many alternative routes that could help too as demonstrated by universities across North America. The U of A cannot just sit idly by while all public health restrictions evaporate in Alberta and case counts creep up again.
We may go to school in a conservative province with a government that thinks the pandemic is over, but that doesn't mean the university administration has to behave the same way. The U of A has told us that our health and safety are their top-priority this fall, so they better start acting like it.