International
Opinion
Burlap sack: Conservative truck culture
Our truck-loving province needs to shift away from these giant vehicles.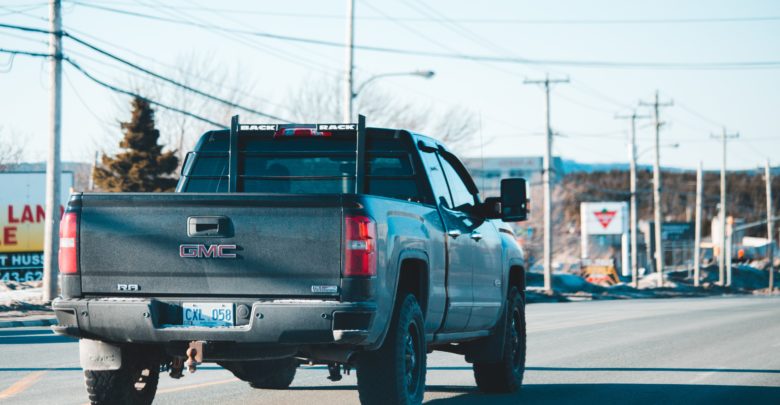 What does your vehicle say about you? Is Jason Kenney the new spokesman for Ford? Are trucks actually rising in popularity?
These are all questions that come to mind after, Jason Kenney took his obsession with trucks to a new level earlier this month. Trucks have long been associated with conservatism and more specifically, conservatives from the prairie provinces, but Kenney has taken it a step further by doing a photo-op at a Ford dealership. Enough is enough, it's time Albertans and conservatives alike look for a new cultural symbol — one that isn't a waste of money and a waste of fossil fuels.
The Globe and Mail published an article that rightly pointed out the toxic masculinity, safety concerns, and higher emissions associated with trucks as they remain immensely popular in urban settings. In response, Jason Kenney took it upon himself to defend the good name of trucks on twitter by proudly declaring that roughly 40 per cent of vehicles on the road in Alberta are trucks. Despite the fact that the article had no mention of Alberta or the UCP, Kenney added that "Maybe Toronto columnists should try getting around this province during a prairie blizzard in a Smart Car."
Next, came another tweet where Jason Kenney documented his recent visit to the Sherwood Park Ford dealership. He praised the establishment, took photos with all of the staff and said that "Maybe [his] next blue truck should be an F-150…?" This strange tweet, that was effectively an unofficial promotion from the premier to a private company, was even more concerning after discovering that this dealership donated $5,000 to Shaping Alberta's Future, a political action committee (PAC) that was formed to promote Jason Kenney and the UCP.
Kenney famously took his blue truck around the province and drove it to victory — quite literally — during the 2019 election campaign. The blue truck is a symbol for fighting for blue-collar voters: oil and gas workers, farmers and trades workers. However, what Jason Kenney pretends to ignore is that there are many people who drive trucks for show, not practicality.
Jason Kenney's math is somewhat questionable as according to vehicle registration data, trucks make up roughly 28 per cent of vehicles in Alberta, not 40 per cent. However, as of 2018, only 16.4 per cent of the province lived in rural areas and that number was declining. The Globe and Mail article was right about the fact that many are driving around in trucks that are getting bigger and bigger, with beds that are empty.
Jason Kenney loves trucks not because they can be a practical vehicle for the working class, but because they have come to represent conservative ideology due to their popularity amongst conservatives. This has become increasingly evident over the last few years.
When Greta Tunburg came to Edmonton for a climate rally, what was the response? Trucks.
When Albertans were upset about the federal Liberals and their pipeline policies, what was the response? Also trucks.
In a recent ad, even the biggest private sector union in Canada, Unifor, recognized the synonymous nature of conservatives and trucks by depicting Erin O'Toole as a personified rusty, old pickup.
However, there are real consequences for making trucks such a strong cultural symbol. They remain popular among people who don't need such large vehicles despite the fact that they have increasingly poor visibility and use far more fuel — meaning more money and more emissions. The latter is especially true for trucks that have been tampered with to remove the emissions control system, which according to the Environmental Protection Agency, is half a million in the United States.
Kenney's recent behaviour is unethical and demonstrates how conservative truck culture has come to represent not people who work with their hands, but a political coalition. While trucks are a necessary vehicle for some, they are not necessary for all and conservative truck-loving culture is a remnant of an idealized, oil-boom, past-time. It's time for Alberta to look for a new favourite ride and a new cultural symbol — by leaving trucks behind for good.