International
Opinion
Top 5: Eco-friendly straws for summer drinks
Interested in grabbing a quintessential summer beverage and living an eco-friendly lifestyle? Check out our ratings for these drinks and their straws!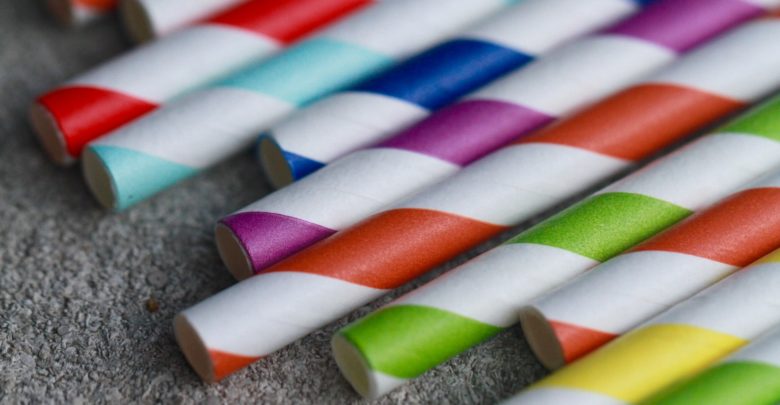 The single use plastics ban is set to come into effect by the end of 2021. As a result, many fast food chains are experimenting with new kinds of eco-friendly packaging.
That being said, not all straws are created equal. I have tested each of the quintessential summer beverage orders and rated their straws so you don't have to!
I have based my ratings on two factors: functionality and eco-friendliness.
5. 7-Eleven slurpee
This straw looks like the classic plastic spoon straw you would expect to get with a slurpee. The only difference is the paper wrapper says "biodegradable."
I actually went to get a slurpee a few months earlier, and was given a paper straw. I will admit, in terms of functionality the "biodegradable" spoon straw is far superior. The paper straw I had last time did get soggy, and fell apart by the time I was done. 7-Eleven appears to have given up on the paper straw and moved in a different direction.
However, in terms of eco-friendliness, this "biodegradable" straw is a loser. Biodegradable is not the same thing as compostable, it just means that something is able to be broken down — just about anything can fall into this category.
To get a certified biodegradable product, usually there are more sustainable materials like cornstarch used. But these mostly end up in the landfill where they create methane gas as they break down.
Biodegradable is a term that means very little and the packaging had no other information, leaving me feeling like the straw wasn't actually a huge improvement from plastic.
4. Booster Juice smoothie
Similar to the slurpee straw, Booster Juice has switched to a bioplastic straw — only they did it better. They have transparent marketing in stores that gives customers information about the new straw. The straw is in fact certified compostable and breaks down in 180 days in industrial or municipal compost systems. I like this straw; it's the classic Booster Juice purple colour and I don't think a paper straw could do the job because the smoothies are just so thick.
However, Edmonton lacks the infrastructure to break these down. The city of Edmonton wastewise app tells users:
"Plastic-like items that claim to be compostable need very specific conditions to break down. They don't decompose in most industrial composting facilities and are considered contamination in your food scraps cart. Please put them in your garbage."
I would have rated this straw higher if it weren't for this unfortunate fact.
3. A&W root beer
A&W was the first fast food chain to fully eliminate plastic straws in 2018. Their paper straw is good and it does the job. By the time I was done, the straw was pretty soft though and if you take a while to finish your drink, it may begin to fall apart.
However, pop arguably doesn't need a straw and companies like Burger King and the next on our list have done the revolutionary act of abandoning straws all together.
2. Starbucks iced coffee and tea
For all iced drinks, Starbucks has made the switch to strawless "sippy cup" lids. However, frapaccinos are still using plastic straws in Canada.
Overall this cup was great and I didn't feel like the drinking experience was any worse without a straw. The design is good and eliminating the unnecessary straw was a great idea.
1. Tim Horton's iced capp
Tim Horton's paper straw is different from the rest. It is bigger around than the others and the paper feels thicker. It was a rainy day when I ordered it and I took a while to finish, but it didn't get soggy at all!
Blended drinks like the iced capp, need a sturdy straw and most companies have stuck with plastic straws for their thicker drinks. Tim Horton's paper straw is a achievement in design.
The straw is part of Tim Hortons' "commitment to the planet" plan. That being said, Tim Hortons is one of the biggest polluters in Canada and while changing their straws isn't nearly enough, it's not nothing either.
This was by far, my favourite straw out of them all. The Tim Hortons straw is made out of paper, meaning I could put it in my backyard compost bin and its functional design held up for the entire drinking experience.
Conclusions
The incoming single use plastics ban is only a small step; it does not go nearly far enough and most Canadians would like to see it expanded. It can be tempting to think of straws as insignificant and complain about the new soggy paper versions.
However, this entire thing is a pilot for bigger changes that are to come in our wasteful culture of convenience and takeout. Who knows, maybe paper straws are not the answer and in the future, everyone will have a couple reusable metal straws in their purse instead.
We should by no means be satisfied with these changes, I know I'm not. But we should also not underestimate the straw revolution. When you get a cold refreshment this summer, take a closer look at the packaging — it represents an incoming change in our consumerist culture.