Campus Life
News
Look at all those chickens: the Heritage Chicken Program
The Heritage Chicken Program maintains a breed of chicken from 1957 without any genetic selection, contrary to the commercial chickens.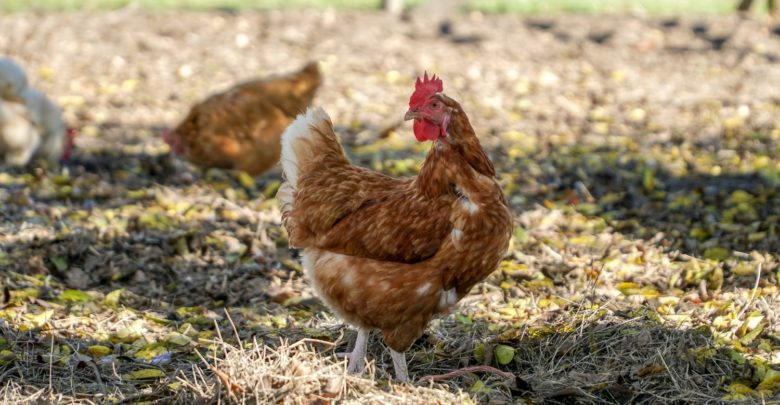 At the University of Alberta's South Campus there's a football field, a gym, and a biosecure chicken barn with a rare breed of chicken whose eggs you can bring home. 
In the 90s, the Heritage Chicken program was started at the U of A. In the last few years, the adopt-a-chicken initiative was started. 500 people sign up in January to financially support the Heritage Chicken Program, and in return for nine months, they get eggs from the heritage chickens, access to newsletters, and seminars.
A heritage chicken will have similar genetics to the heritage breed bought in a specific year.
Frank Robinson, Agricultures, Life, Environmental Science (ALES) professor and special advisor to the dean compared the university's 1957 strain of heritage chickens to a car model.
"It's kind of like car manufacturers put out a new car every year," he explained. "Chicken manufacturers put out a different genetic chicken and product every year. [We have] the 1957 model just like you have a 1957 Ford Meteor."
Brenda Reimer, a research technologist at the Poultry Research Unit explained the difference between a heritage chicken and your modern-day commercial bird who is purposefully selected for certain genetic traits.
"You've got one hen, 100 of all [it's] chicks are slightly better than the ones that came the year before. And then the next year, a little bit better," she said. "All of the heritage chickens are maintained un-selected, so we don't select for any improvement in growth. They just kinda live in the barn, and they kind of do their thing essentially."
The chickens have given people both access to research and the community Reimer explains.
"We use them in teaching, we can use them and research, training all those sorts of things because they're unique," she said. And we've developed this sort of community of people that have supported the Heritage Chicken Program over the years," she said. "These strains were kind of like the key that opened the door, to a group of consumers that care deeply about local food, about supporting heritage genetics and supporting the university as well."
The U of A's Heritage Chicken Program is the largest one in Canada. Robinson explained the importance of the program.
"Everybody has different heritage chickens, but our heritage chickens were birds that had agricultural significance in Western Canada in our past," he said. "So our birds aren't just pretty fancy birds, they are birds that had some role in agriculture."
Reimer says we can learn a lot from the birds by studying the heritage bird's genetics, for example using the strain they got in 1957 and comparing it to modern-day chickens to see how genetics have changed.
"Museums are where we can go and see works of art… I'm quoting my colleague Val, these chickens are living museums," she said. "It's like going to the Alberta Museum and seeing the giant buffalo. Except they're alive and they can teach us a lot about the state of things."
Dawn Hage, the Heritage Chicken Program facilitator said the program aims to educate people about chicken but also agriculture in general.
"Basically we're after science, the bottom line is science," she said. "We're at a university and we have graduates who go out and work in the industry and field. Whether commercial, private or small flock or big flock. We want people to understand the science and the truth and the facts and give them a wonderful experience and some beautiful eggs every two weeks."
The facility also does an annual chick hatch every year in February where people can order and pick up chicks at Peavey Marts across Alberta and raise them. With the COVID-19 pandemic, Hage has seen the growth in popularity of the program.
"Raising chickens in your backyard has become very, very popular. I think it's that kind of homegrown thing that a lot of people have invested in with COVID-19," she said. "They want to raise their own food and cook a lot more, have a puppy! So with the chicks, we sold every one that we could hatch."
Hage says by adopting these chicks the community is bringing some of the heritage program all over Alberta.
"People pick them up, take them home and raise them on their own backyards and small farms. So again, it's a way of getting those breeds out there and existing," she said. "Even if something happened to us there's still some of our heritage chickens sprinkled all around Alberta."