Campus Life
News
Research
Order of Canada Series: Transplanted into History —U of A clinician-scientist appointed Order of Canada for pioneering infant heart transplantation
Dr. Lori West challenged the idea that infants required compatible blood types for heart transplants.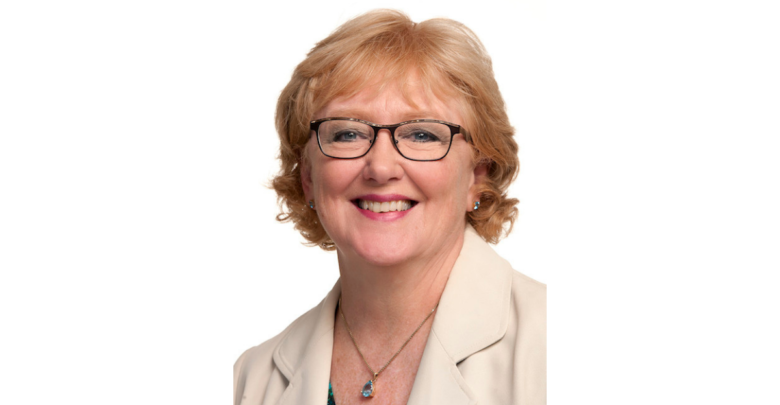 University of Alberta clinical scientist researching heart transplantation in infants was one of five Edmontonians appointed to the Order of Canada, the second-highest honour of merit.
Dr. Lori West is a pediatric transplant cardiologist and a professor of pediatrics with cross appointments into various other areas of medicine such as surgery, immunology, and pathology. She was appointed an officer of the Order of Canada, in December 2020 for "her leadership in the field of organ transplantation and donation, notably for her breakthrough research in infant heart transplantation."
According to Dr. West, the news was shocking to her.
"[The phone call from the Governor General] was one of those moments where your jaw just drops a little bit and you think surely they are looking for someone else," Dr. West said. "It just takes your breath away a little bit."
The story behind her Order of Canada appointment started over 20 years ago.
In the mid to late 1900s, transplantation rules and protocol required recipients and donors to have compatible blood types to avoid adverse reactions. However, such organs were often hard to come by. Many infants born with serious heart disease, where only a transplant could save them, died because of the lack of supply of appropriate donor hearts. To Dr. West, this was saddening.
"It was so disheartening because there was so little you could do for them," she said.
As a clinician scientist, Dr. West decided to re-examine the regulations and status quo of transplantation, which were initially developed for kidney transplants in adults, to see if they were applicable to babies needing a heart transplant. 
After reassessing the science behind transplantation and the immune system of infants, it seemed logical to Dr. West that, with how easily a newborn's immune system can be changed, introducing a heart regardless of blood type should be safe. In 1996, the first baby was successfully transplanted with a heart that did not match his blood type. Today, he is still living well and many infants with heart disease now have a heart available for them. The impacts were revolutionary.
"This is [now] done all over the world and has generally had a big impact on the availability of organs for children who are the highest risk group for dying without a transplant," she added.
Someone whom Dr. West finds truly inspirational is Dr. Leonard Bailey, an American surgeon who was involved in the Baby Fae case. Dr. Bailey transplanted a baboon heart into Stephanie Fae Beauclair who was born with a fatal heart defect. While Fae only survived for less than a month after the transplant and some label it the most controversial medical decision in history, Dr. West sees it a different way.
"It really opened the doorway of infants as reasonable recipients of heart transplantation and I found that very inspiring," she said. "Here is someone who more or less single handedly opened the doorway to a path forward for babies who would otherwise die."
To Dr. West, the reason she was able to see this issue with the accepted rules in transplantation was because of her upbringing. With both an MD degree and a DPhil – the Oxford and Cambridge equivalent to a PhD – she is trained in both science and medicine.
"I was more broadly exposed to things than had I just done a traditional pathway through medicine and pediatric cardiology," she explained. "Because transplantation is beyond the heart and I was with other people and scientists who came from other organ backgrounds like kidney and liver."
"I became educated in a different way that allowed me to see broadly across the donation and transplantation vista."
Due to how valuable her exposure to various fields of medicine was for her career, Dr. West sought to promote the idea of interdisciplinary collaboration. In 2013, the Canadian Donation and Transplantation Research Program was founded and is hosted by the U of A. With the overall goal of increasing the quality of life of people with transplants and making each transplant a cure, it also brings together different streams of research not only limited to medicine.
"It has been my privilege to run this national program that brings together in a very exciting way all these different streams of research," she said. "Not just immunology and pediatric cardiology, but very basic fundamental glycochemistry, engineering, philosophy, anthropology, law, ethics, business modelling, computer sciences, and machine learning."
For Dr. West, advancements do not come from one person working on their own, but rather a coalition of different individuals bringing their own gifts and talents to the table. Without it, she feels she would not have questioned the status quo of transplantation and therefore would not have caught the attention of the Governor General.
"One of the first things that I would say as I have pondered [appointment to the Order of Canada] … is almost everything you do is contributed to by others," Dr. West explained. "Success is built on teams of others … I think little progress is made by single efforts because we all rely on many people with talents we don't have, with skills we don't have."