Arts & Culture
Nation & World
Album Review: Olivia Rodrigo's "SOUR"
As the opening line of her first track "brutal" mentions, this 11-track album is very messy.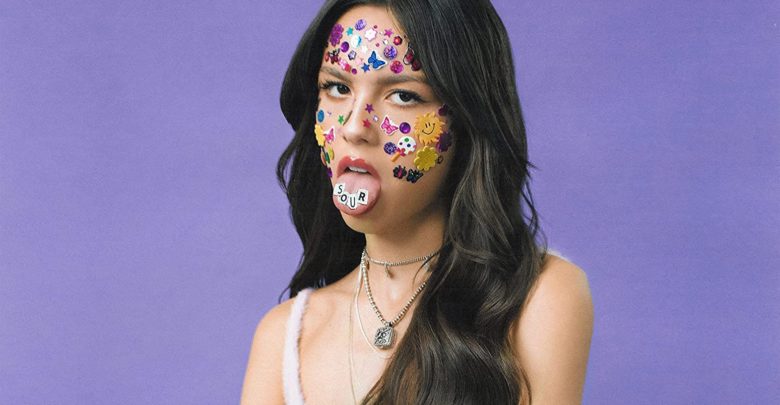 When I found out Olivia Rodrigo released her debut album SOUR on May 21, 2021, I knew that I had to get off of TikTok. Alas, I didn't listen to my own advice, and the first thing I saw on my For You Page was a mashup of Rodrigo's latest single "good 4 u" and a-ha's "Take On Me". It wasn't a spoiler per se, since I already jammed out to "good 4 u" on its mid-May release date, but that was definitely a warning from the algorithm to not scroll further.
Since the release of "drivers license" on January 7, the 18-year-old Filipino-American actress-turned-singer-songwriter has stepped out of her Disney spotlight. From being the subject of a recent Saturday Night Live (SNL) skit to performing on Jimmy Fallon, SNL, and The BRIT Awards, Rodrigo is on the road to becoming one of the biggest musicians of this generation.
Of course, SOUR's release was met with great enthusiasm after being teased on Rodrigo's Instagram account in April, and on her YouTube channel mid-May. On the album's release date, all 11 tracks were in the Top 20 Spotify Global Daily streams, with "good 4 u" debuting Top 1 over BTS's "Butter." Even her partnership with Sour Patch Kids, the craziest marketing tactic I've ever heard for an album release, was met with a long line of fans outside a New York candy shop. 
Just as the opening line of her first track "brutal" says, this 11-track album is very messy. If you listen to the album in order, which I highly recommend, you'll find yourself feeling like you've forgotten about your ex in one song but then crying on your bathroom floor in another.
SOUR shows Rodrigo's wide range of influences like Taylor Swift, Paramore, and her mom's taste in music in her craft. In an interview with Billboard, she expressed her obsession and "inextinguishable excitement" with all types of music. Each genre she uses in her album is representative of a certain mood, which is a smart choice in showing her versatility, musicality, and storytelling ability. 
The grungy punk rock in "brutal," "good 4 u," and "jealousy, jealousy" represents Rodrigo's frustration in her insecurities and her constant comparison with other people. Rodrigo's trademark synth pop sound in "traitor," "drivers license," "happier," and "deja vu" represents her direct, immediate thoughts during the process of moving on after a breakup. The folky ballads in "enough for you," "1 step forward, 3 steps back," "favorite crime," and "hope ur ok" reflect on topics like losing yourself during a dysfunctional relationship, and LGBTQ+ acceptance.
If you're asking if this album has more Easter eggs to the whole Rodrigo-Joshua Bassett-Sabrina Carpenter drama, then yes, there's plenty to decipher.
"Traitor" and "good 4 u" are very direct in explaining how fast Rodrigo's ex-boyfriend Joshua Bassett and singer Sabrina Carpenter got together that I had to pause often to catch them all. Although Rodrigo says in an interview with American Songwriter that many of the details in "deja vu" are completely made up, her lyrics talking about "another actress" with a similar sounding name and her reference to Billy Joel songs tell you otherwise. One Twitter user noticed the cheerleading outfit Rodrigo wore in the "good 4 u" music video as a reference to The Princess Diaries' character Josh Bryant, a "mean boy" with the same initials as Bassett who used the protagonist Mia Thermopolis "for publicity."
It's undeniable how much her music has touched many people in its relatability, especially at her young age. Listening to the album was a very exhilarating roller coaster ride, and you can expect to find me humming these catchy tunes until further notice.