Arts & Culture
Nation & World
Memes and conspiracies come along for the ride on "drivers license"
TikTok has turned Olivia Rodrigo's breakup anthem into a cultural phenomenon with limitless potential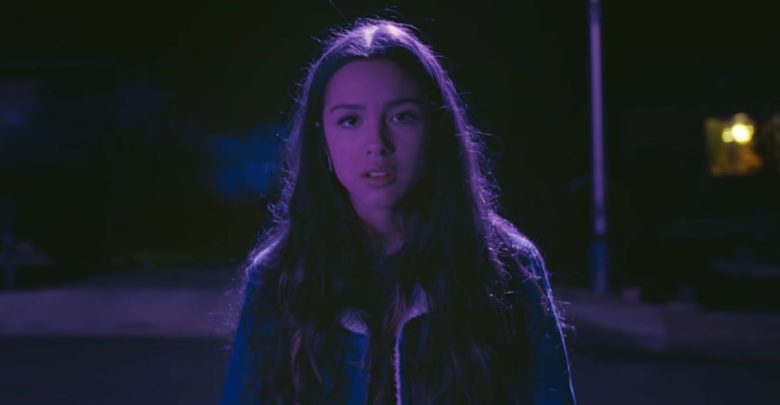 I'm sure everyone has heard Olivia Rodrigo's "drivers license" ever since she premiered the song on YouTube on January 7th and advertised its release on TikTok.
The High School Musical: The Musical: The Series (HSMTMTS) star set Spotify daily streaming records on Jan. 15 with over 13 million daily streams, overshadowing Bad Bunny and Jhay Cortez's "DÁKITI" by 7 million daily streams. As of February 1st, the popularity hasn't died down yet. "drivers license" has over 91 million views on YouTube, and 276 million streams on Spotify.
If you somehow haven't heard "drivers license" yet, the song is about Rodrigo taking a nostalgic drive through the suburban neighbourhood where her ex taught her how to drive. It's your typical angsty teen heartbreak track complete with betrayal, abandonment, and lost trust. The synths on the track and Rodrigo's midnight drive through a desert highway definitely give the song a trippy 'liminal space' aesthetic.
For those who may not know, Rodrigo's HSMTMTS co-star Joshua Bassett is the ex in question while the "blonde" girl mentioned in the song is Girl Meets World star Sabrina Carpenter, who is also Bassett's new girlfriend.
The rapid virality of the whole drama could lead you to speculate that there is more to this story than meets the eye. Seeing as everyone involved is part of the Disney franchise and the drama surrounding "drivers licence" has produced song after song, there is a possibility that all this attention is just a way for Disney to make more money.
Rodrigo's Instagram post advertising "drivers license" and Bassett's advertising his single "Lie, Lie, Lie" were posted within an hour of each other. Carpenter's single "Skin" is a response to "drivers license," with people speculating that Carpenter's lyrics were copied from a poem featured in a Girl Meets World episode. There is news of an unreleased song by Carpenter and Bassett called "We Both Know," and I'm guessing it's another avenue for streams and clicks that Disney can profit from.
Despite this money-making conspiracy theory, people still support "drivers license" because of its emotional impact. There is comfort in screaming lyrics about your wounded broken heart over and over again at 2 a.m.
That said, the overwhelming support for Rodrigo's side of the story has had its own share in doxxing. One TikToker had to clarify his lack of involvement in Bassett's recent hospital visit after jokingly suggesting that Rodrigo drop Bassett's home address. I can understand the hype and emotional attachment to the song, but these types of comments cross the line, whether or not they were meant as a joke.
TikTok has responded to "drivers license" by doing what it does best: make memes. In fact, TikTok has done it so well that it took me a while to appreciate the song outside of its meme-ability.
The biggest trend so far involves TikTokers lying on their bed with their phone hanging directly above them while they lip sync to the bridge and colourful lights flash in the background. Some do it flawlessly to the beat while others add their own spin or just fail hilariously.
One TikToker cleverly built on ignition sound effect at the beginning of "drivers license" by recreating the song using all the sounds a car could possibly make.
Another trend explores the point of view of different people that are indirectly part of the story, such as the guy driving behind Rodrigo or the car itself. Others have done their own covers as Carl Wheezer and other famous singers.
Regardless of how you feel about "drivers license," TikTok is definitely bringing the humour to this otherwise sad breakup song.