News
A Q&A with Jonathan Wilkinson, Minister of Environment and Climate Change, about Canada 2030 emissions plan
The Gateway had an exclusive interview with Jonathan Wilkinson — Canada's Minister of Environment and Climate Change — about Alberta's role in Canada's climate plan, and how Canada plans to address environmental racism.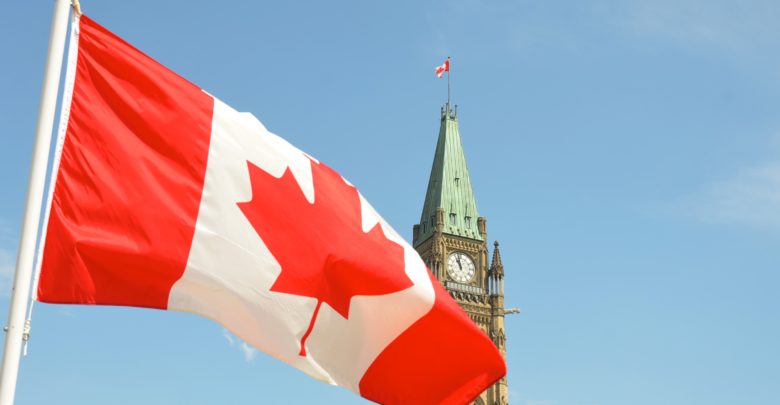 The government of Canada has announced a climate plan with the goal of reducing emissions for 2030. 
The plan is part of a wider project to reach net zero emissions by 2050 in order to limit world-wide temperature increases to 1.5 C, the target outlined in the Paris Agreement. In addition to presenting $15 billion in federal investment, the plan describes several measures, the most notable being an increase to the federal carbon tax from the current charge of $30 per tonne to $170 per tonne in 2030. The increase will begin in increments of $15 per tonne in 2022.
The Gateway interviewed Jonathan Wilkinson, the Minister of Environment and Climate Change, to learn more about how Canada's climate plan will be implemented, and discuss how Canada plans to address environmental racism and its ongoing occupation of Indigenous land.
These interview responses were edited for clarity and brevity.
The Gateway: The federal government has announced that Canada's strengthened climate plan will not only meet but exceed targets for reducing emissions for 2030. How will its proper implementation be ensured?
The climate plan is a very detailed document that essentially lays out the various initiatives that we will take to provide Canadians with good visibility about how we will not only meet but we will exceed our current Paris Agreement targets. It's pretty specific in terms of all the various initiatives, which fall into a range of different federal government departments, not just Environment Canada. Each department has responsibility for the development of programming, or regulations, as the case may be. Environment Canada is the coordinator of the overall process and works to ensure that all departments are continuing to be on track.
I will tell you that it starts with the political will, and there is no issue in Canada — other than COVID-19 — that is more important for this government. and [we will] ensure that we are actually doing what we said we were going to do to address the existential issue of climate change.
In an article detailing the climate plan announcement — which partly relies on carbon pricing to deter emissions — CBC columnist Aaron Wherry wrote that "As recently as 18 months ago, it wasn't clear that the Canadian public would accept any explicit price on carbon." These policies in your plan still have varied popularity, especially in Alberta, where aspects like carbon pricing are significantly more unpopular. How do you plan to keep different provinces on the same page in terms of meeting these climate directives?
I think there's a couple of things [to consider]. The first is there are lots of areas where I think we do agree with all provinces and territories in terms of programs that can be put into place to help address the climate issue to reduce emissions. That is certainly true with Alberta, where I talk regularly with Minister Nixon about things like hydrogen and carbon capture sequestration and biofuels and a range of other things that I think are of interest to the province of Alberta in terms of making sure they have a strong and robust economy going forward.
There are clearly some areas where we don't agree, but even there, I think sometimes the differences are a bit overstated. Alberta prices industrial emissions, so they do have a carbon price with respect to industrial emissions right now. Where we have a bit of a difference is the price on pollution that exists for individuals. Our view is this price is the most efficient way to reduce emissions, and it also extends innovation and ultimately, economic activity.
I think what we have agreed on with provinces that don't subscribe to the price on pollution is that we need to ensure that we continue to work together as the Supreme Court makes its decision about who has jurisdiction here. We are of the view that we have a very strong case and once the Supreme Court hears it, hopefully we can move beyond this debate about the price on pollution, and we can move more aggressively to reducing carbon emissions and doing it in a way that's going to promote economic opportunity for all Canadians.
While there has been a lot of talk recently about Bill C-12 — legislation that plans for zero emissions by 2050 — another Bill, C-230, proposes to address the harms caused by Canadian industry in a different way: by addressing Environmental racism. Will you be in support of this bill?
The decision as to whether to support any private member's bill is a decision of the cabinet in which I sit, and so that is something that we will obviously be discussing before the bill comes before parliament. But what I would say is this conversation around environmental justice is a really important one. It's an important one in Canada, it's an important one in the United States. We've certainly heard that from President Biden. It is something that we as a government are committed to working on. Certainly there are very clear instances where there are challenges from an environmental perspective. For example, the gaps that exist with respect to environmental protection on [First Nations] reserves. We are very clearly of the view that work needs to be done in this area. With respect to the specific bill, I will obviously have to wait for the discussion amongst my cabinet members, but as you know, that bill is being brought forward by a member of my own caucus.
Isabel Altamirano-Jimenez, the Canada research chair in comparative Indigenous feminist studies, said that in addition to pushing for Canada to enact a nationwide plan to address environmental racism, we need to talk more broadly about resource extraction's role in environmental violence. She specifically criticizes the consultation of Indigenous groups by the government, where these groups are unable to say no to development, meaning that consent achieved in consultation is false.
We saw this play out directly with Indigenous leadership from Squamish, Tsleil-Waututh, Coldwater and a collective of Stó:lō bands, who have been fighting against the Trans Mountain Pipeline extension and also with Wet'suwet'en hereditary chiefs dissent for the Coastal Gaslink pipeline.
How can Canada address its historic and ongoing exploitation of Indigenous peoples if it does not give First Nations, Métis, and Inuit peoples the option to decline further plans for resource extraction?
I think we all have things that we will need to explore and learn with respect to ensuring appropriate consultations. As you know, when the federal government did initial consultations on the Trans Mountain Pipeline and those consultations were found not to be as substantive as they needed to be. The federal government had to go back and do consultations again, guided by the input from the former Supreme Court of Canada justice, with respect to ensuring that those consultations were deep and thorough and genuine. So, I do think that it's important that we learn from that and we are building upon that in the context of the consultation work that is done on any proposed project on a going forward basis.
I would also say that in Canada's new Impact Assessment Agency and Impact Assessment Act, Bill C-69, there are provisions to essentially have project reviews be taken on by Indigenous governments in place of the federal government. That obviously will require lots of discussion and working through with Indigenous groups, and we're just at the beginning of that process. But certainly there are examples of that being done, including with Squamish First Nation in British Columbia, where they essentially conducted a parallel review of the Woodfibre Liquefied Natural Gas (LNG) project alongside the federal government that came to their own conclusions with respect to the economic impacts. Ultimately, they decided to approve that project from their own process and perspective. So, I think there are some novel things that we are looking at doing that will actually ensure that we are more fulsomely engaging Indigenous peoples in these discussions going forward.
Is there a final message you have for the students who read The Gateway?
I think the voices of young people in the conversation most particularly around climate change are really important. It is your generation that is going to inherit whatever is done or is not done with respect to fighting climate change, so I think it's really important that young people are part of this discussion. I have two teenage daughters, one of whom is at the University of Western Ontario and one is at the University of Toronto. I will tell you, the youngest who is in her first year at the U of T talks to me about climate change all the time, and most of the time… she says to me 'Dad, you're not doing enough to fight climate change.' 
I am very cognizant of how important this issue is to young people and I certainly encourage young people to be loud about what they want their governments to do in this context. I will also say that one of the things that we will be doing very soon is actually setting up a youth council to advise me and provide ]input on issues like climate change and biodiversity.