Arts & Culture
Campus & City
Practice makes perfect at Rapid Fire Theatre's Bonfire festival
The annual improv festival is a chance for the Rapid Fire team to try, succeed, and fail — hilariously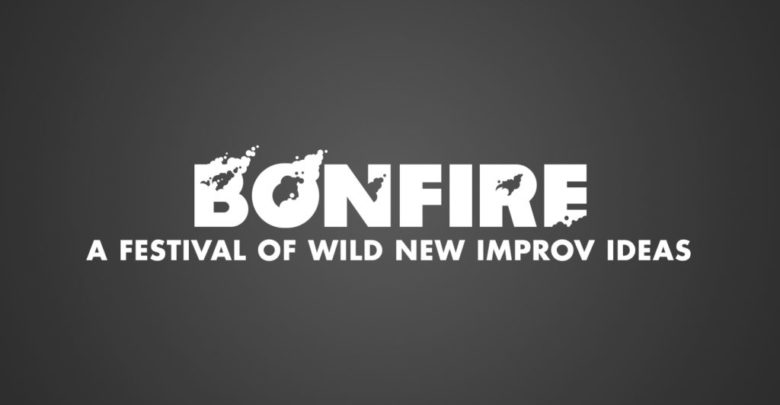 We could all use a laugh these days, and Rapid Fire Theatre's Bonfire festival is here to provide just that. 
Bonfire is an annual festival where Rapid Fire Theatre pilots all of its new show ideas. The Edmonton-born improv festival opened on Friday, April 9 and will run on Friday and Saturday evenings until April 24.
The festival initially started nine years ago, and since then it has been a platform both for one-time tests and sets that are now part of Rapid Fire's regular repertoire.
"[Bonfire] is this place where once a year, we can put together all of our most ambitious, most exciting, most ridiculous ideas, and cram them all into one festival," Matt Schuurman, Rapid Fire's artistic director, explained.
Like most performance-based groups, Rapid Fire had to adjust to the reality of the pandemic. Bonfire 2020 was cancelled shortly after the improv ensemble met last year to pitch their new show ideas, and since then, the Rapid Fire team has been working out the kinks of virtual performing.
"We've had a year of innovating and redeveloping basically everything we do for different online delivery platforms. It seems like the perfect bookend to now do an entire festival of these new ideas," Schuurman said.
"It's a new idea festival. We may as well play around with these new tools that we've learned over the last year."
Since improv depends heavily on audience participation, the online environment creates unique challenges. Schuurman explained how performers lose the immediate chemistry with their audience in a virtual setting, making it tough to gauge which jokes land and which ones don't.
At the same time, Bonfire has drawn from the online experience to make funny and relatable content.
"Rather than focusing on the things we've lost, we really like to focus on the things that we gained by moving to the virtual format," Schuurman said. "There's some cool stuff we can do on the screen that we haven't been able to do in person."
Some of those things include Bonfire's opening set, "Captivated," where performers improvised in front of a camera for an hour straight without knowing when an editor might stream them live. Schuurman also described another show where two performers went on an online first date, poking fun at online dating during the pandemic.
"It plays with a lot of things that we're all doing all day — like [being on] Zoom — and kind of has fun with them," Schuurman said. "It's a refreshing look at the different ways we've adapted."
All of Bonfire's shows this year are pay-what-you-can. You can register to Bonfire's upcoming events online on the Rapid Fire website.