Guest Columns
Laurentian University budget cuts: another blow to the French-Canadian Community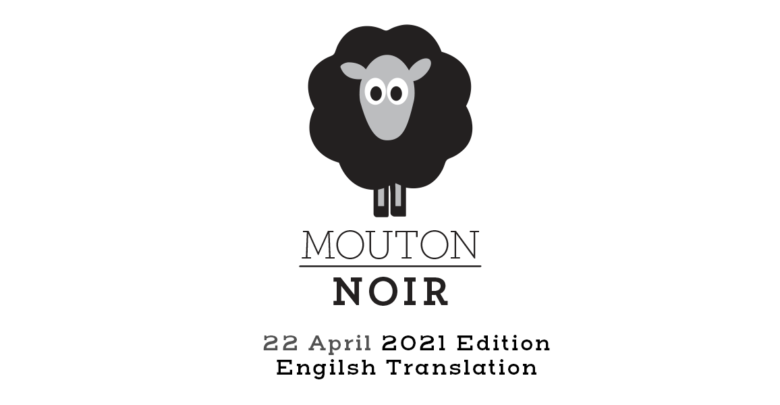 This is the English translation of Campus Saint-Jean's Le Mouton Noir guest column, published in partnership through The Gateway for April 22, 2021. The translation work was done by Ahdithya Visweswaran.
Cliquez ici pour la traduction française.
On April 12, Laurentian University was subject to massive budget cuts threatening Franco-Ontarian post-secondary education. Similarly, in Western Canada, Campus Saint-Jean has been fighting for decades for Franco-Albertan language rights, many students concerned about the future of their post-secondary education. Laurentian University's cuts demonstrate that the concerns and priorities of minority francophones are not heard in Ontario, just as they are not heard in Alberta.
Currently, francophone advocates and the student community are speaking out in opposition to the suspension of 69 programs at Laurentian University, 28 of which are in French. The academic restructuring comes in the wake of Laurentian's financial problems, further exacerbated by the pandemic. The university's reorganization has hit French-language programs particularly hard, leaving a number of students worried about the future of their degrees. In the wake of the announcement, the Franco-Ontarian community is exploring possible solutions, including breaking away from the university, to ensure that French-language education remains a priority in Ontario.
When I read the headlines about Laurentian University, I see the same concerns and frustrations about the continuity of Saint-Jean here in Edmonton. At the other end of the country, Saint-Jean is caught in a similar situation, as both are minority francophone institutions and are not entirely autonomous; Saint-Jean being a campus and faculty of the University of Alberta and Laurentian University being a federation. In other words, they do not always have the authority to manage all their own decisions– particularly when it comes to finances. Due to its own academic restructuring and funding shortfalls in recent years, Saint-Jean had to cut 77 courses in September 2020.
Despite the new federal budget – which designates $121.3 million for minority language post-secondary education and $81.8 million for the construction and renovation of minority educational and community facilities — it is not yet clear how these funds will affect the future of French-language post-secondary education. The injustices that students experienced do not simply disappear because of the federal budget unveiled this past Monday. This budget is a good start to ensure the continuity of our francophone and bilingual institutions, but no change will happen without concrete actions and plans.
Prior to this budget, Campus Saint-Jean had the option of accessing federal government investments. However, this funding was conditional and dependent on the provincial government matching the federal contribution. At an impasse, it is becoming increasingly clear that the Franco-Albertan campus, which dates back to 1908, will receive no support from the Kenney government. In fact, the Conservative government in Alberta is spending $1.5M to defend itself against the ACFA, even though Saint-Jean only needed $1M to $1.3M to re-open in 2020; this is a deliberate move against the French-speaking community in Alberta.
The lack of support from provincial governments in their jurisdictions —particularly with post-secondary education — remains a concern, especially in light of the new budget. These funds are much needed, but without autonomy in decision-making and support from outside groups, Campus-Saint and Laurentian University may not even be able to receive this money.
As a first-year student, I am alarmed that bilingual institutions are constantly being treated as a way to save money in difficult times, rather than an essential service to official language minority communities.
The situation at Laurentian is mobilizing the community and raising awareness of the serious issues facing Francophone education. The Francophonie is in mourning for our students. However, despite this blow to our future, we are speaking up about the challenges we face and protesting on our campuses. We will not be forgotten so easily.
The Laurentian situation has further solidified my concerns about the future of my education — how can I, as an anglophone with French as my second language, defend my right to a francophone education, if even students with French as their first language cannot access it in the first place?
Grace Whiteley (she/her), a Calgarian and past French immersion student, is a first-year student at Campus Saint-Jean. She is currently pursuing a bachelor of arts with a major in economics.