Campus Life
News
Students' Union
'End period poverty': Free menstrual product dispenser now available at U of A campus
Located in the basement of SUB, the dispenser was originally designed as a shoe cover/hairnet dispenser.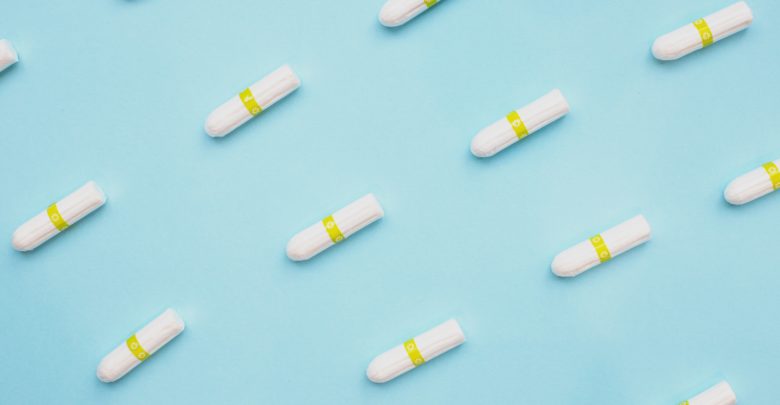 A free menstrual product dispenser has recently been installed at the University of Alberta. 
The dispenser — installed in the basement of the Students' Union Building (SUB) between the accessible/gender neutral washroom and the larger washrooms — will supply free pads and tampons. The initiative to get free menstrual products on campus was introduced in 2018 by former Students' Union president, Akanksha Bhatnagar. In previous years, free menstrual products had been available at InfoLink locations across campus, but this is the first time a dedicated dispenser has been installed at the university. The dispenser cost $145.
Katie Kidd, Students' Union vice-president (student life), and vice-president (operations & finances) Alana Krahn, have worked together to make the dispenser a reality. Both Kidd and Krahn expressed that ensuring free menstrual products were available on campus was an important step towards "ending period poverty" at the U of A.
"We know that university is expensive," Kidd said. "As tuition continues to rise, it's just going to get harder for students to afford the basics. It isn't fair that some students have to pay additional hundreds of dollars a year for these products that they have no choice but to have to use."
Kidd added that she hopes the initiative will help students avoid leaving campus if they don't have menstrual products on hand, helping them devote that time to their education.
Krahn agreed with Kidd, noting that she sees this project as part of a push for "quintessential accessibility."
"Folks who menstruate are often expected to just take care of themselves," Krahn said. "[The dispenser] sends a message that regardless of your body and what it does, you deserve to study here."
Ensuring longevity for free menstrual product initiative
Kidd highlighted how her and Krahn have been going forward with the project "slowly" and "sustainably."
"We wanted to make sure … it wasn't going to be a service that just disappears," she said.
Part of making the project sustainable has involved looking for ways to cut down on unnecessary costs. Kidd and Krahn discovered that while menstrual product dispensers cost around $500, shoe cover/hairnet dispensers are a fraction of the cost, and serve largely the same purpose.
"Katie and I sat down and just decided to look into what other alternatives there were," Krahn said. "We were able to fit a lot more product into the shoe cover dispenser than we were into any menstrual product dispenser."
In addition to a few pledges, Krahn said the funding for the project was provided by a grant from Soroptimist International Club of Edmonton, an organization dedicated to improving the lives of women and girls.
"This is coming from the efforts of the Students' Union to advocate to external organizations on student's behalf," Krahn said. "The work is ensuring that that funding is going to be there going forward."
While both Krahn and Kidd's terms as Students' Union vice-presidents end this April, Kidd said that she feels "very fortunate" that both of the incoming vice-presidents are excited to take on the project.
"Emily Kimani and Talia Dixon are very excited to take this on for us," Kidd said. "We have a positive culture around this project … I do think this project is pretty revolutionary on this campus, and it will be something interesting to watch over the next five years."