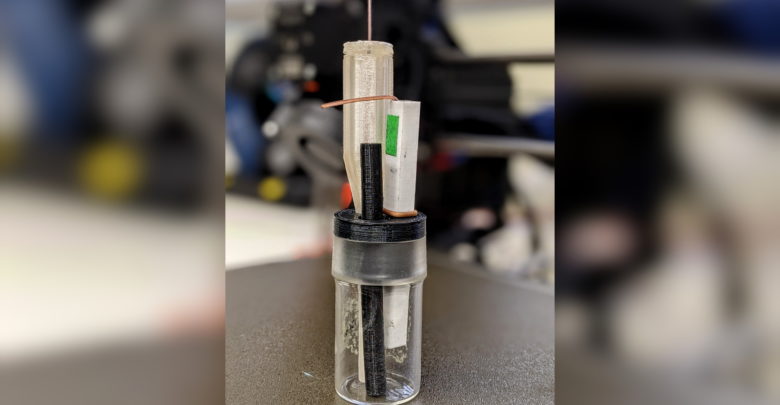 Through experimenting with recycled materials, U of A researchers are giving back to communities by developing low-cost electrodes to donate to rural Alberta and Kenyan high schools. 
Chemistry professor James Kariuki and lab technician David King from the Augustana Department of Chemistry have been working to design inexpensive, reusable electrodes that can be used to teach electrochemistry. Once perfected, this technology will be donated to rural high schools near Augustana, as well as to schools in Kariuki's home country of Kenya.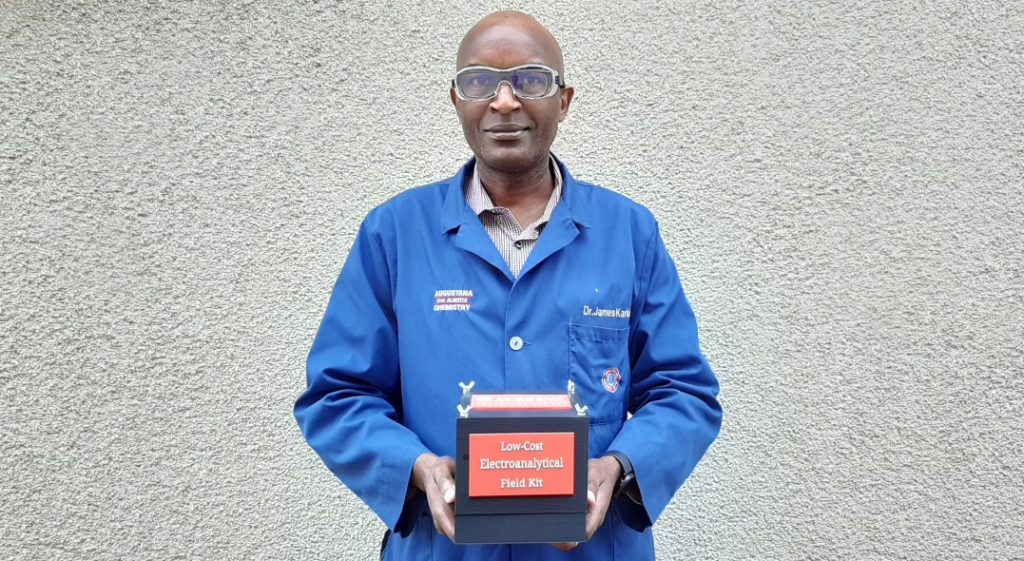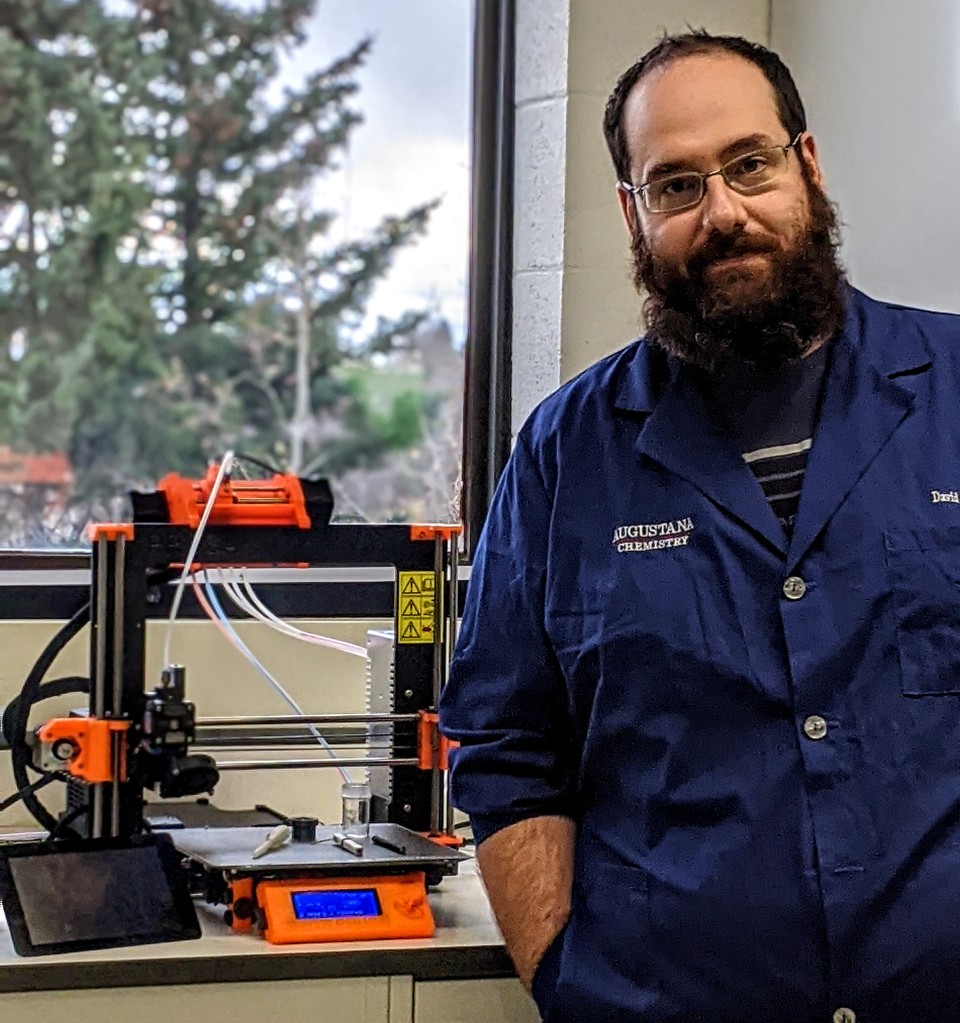 Kariuki explained an electrode to be a common component of household batteries.
"If anybody has ever opened a battery, like the ones sold for flashlights… one of the major components is an electrode," Kariuki described. "An electrode is something that is used to conduct electricity."
Electrodes are commonly used for electrochemistry experiments in high school science classes. However, Kariuki described the financial challenges faced by high schools to obtain these materials.
"Commercial ones would be expensive for high schools, especially if you're to use it for one experiment, and throw it away," Kariuki explained. "What we've been trying to do is design inexpensive electrodes that can hopefully be reused in places like high schools to teach chemistry."
King elaborated on the large financial difference between commercial electrodes and the ones being made.
"For the specific ones that we're trying to design, [commercial electrodes] fall anywhere from $50 to $300s," King described. "The ones that have rare metals, like platinum, can be even more."
"What we're trying to do is design them for dollars essentially," King said. "We're trying to use recycled materials… and really be cognizant of using materials that are inexpensive for different types of groups."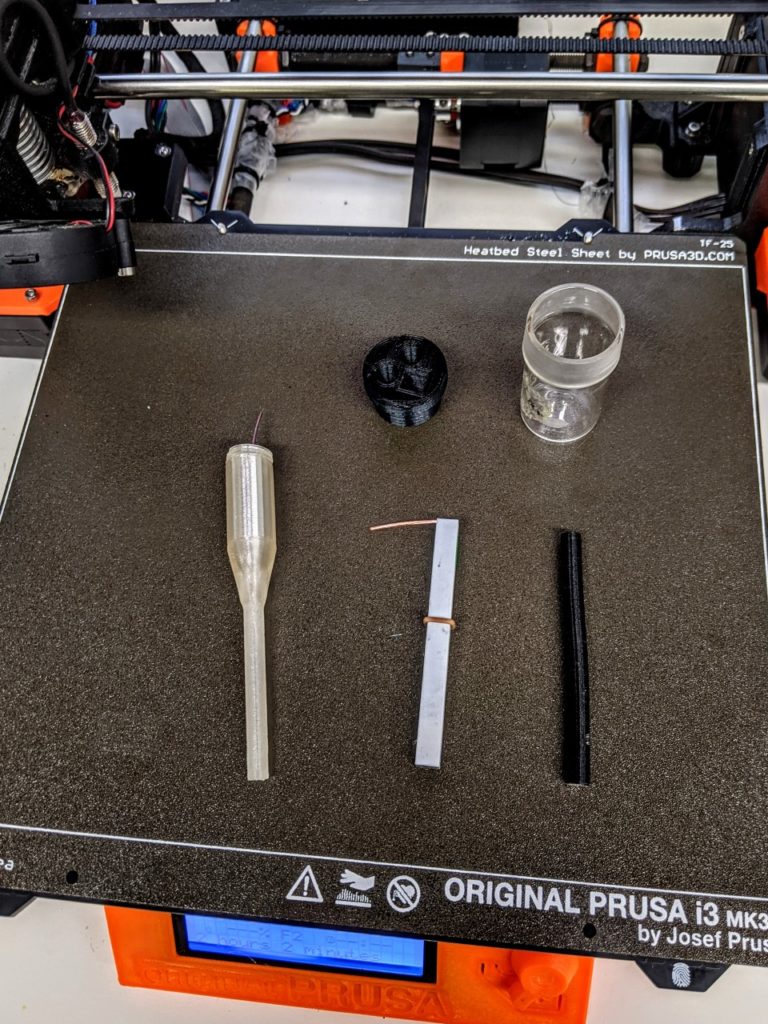 King explained one of the main challenges was experimenting with the design process, which was often a trial-and-error process.
"The main challenge is just working through my own inability to design things. I've had to teach myself how to do this," King said. "After getting through that, comes the design process itself, finding out what works, and what doesn't."
"The really cool thing about the creative process is that once we make one electrode… all of a sudden you have another idea, and think 'oh can we do this'" King explained. "And then we try it out, and go from there."
Through this process the team was able to experiment with different materials, in an attempt to find efficient materials that were also cost efficient.
"We tested a couple of different materials," Kariuki described. "An electrode acts as a pipe that carries electrons, and you want it to be highly efficient. We have to test a couple of different materials to make sure we're using a material that works as the best conductor, but still maintain that low cost."
One of the low cost electrodes designed through this process was made with carbon paste. This involved using inexpensive graphite and mixing it with a binding oil to make a dough. Once this dough was put into a tube, this served as a low-cost electrode that efficiently carried electrons.
The team also collaborated with the late computer scientist Johnathan Mohr before his passing. Mohr's expertise was used to develop a software to read the data produced by electrochemistry experiments that use the electrodes.
"He was able to design something that was actually quite easy to use, something that was amazing," Kariuki described. "Commercial software would be super expensive, like tens of thousands of dollars, and more importantly, commercial software only works with the specific instruments."
"Jonathan designed something generic that can actually be used by anybody anywhere. It's available for free, anybody can download it and use it anywhere in the whole world."
King elaborated on how Mohr's contributions play a key role in ensuring the electrodes were affordable.
Kariuki and King both expressed their condolences towards Mohr's family.
"[Mohr's passing] did affect our research capabilities, and of course we want to extend our condolences to his family," Kariuki said.
"It's been pretty cool to work closely with [Mohr]," King added. "It's been really neat, and it's really sad that he passed away so suddenly."
Once completed, the electrodes are to be donated to rural Alberta and Kenya highschools, as an attempt to give back to the community.
"We get quite a number of students [at Augustana Campus] from rural schools," Kariuki explained. "Additionally, when students come to visit here from local high schools, we just see the joy when we do experiments."
"As far as Kenya goes, that's my home country," Kariuki said. "I have a connection there, that's where I got my education. I'm paying it back, in a way."