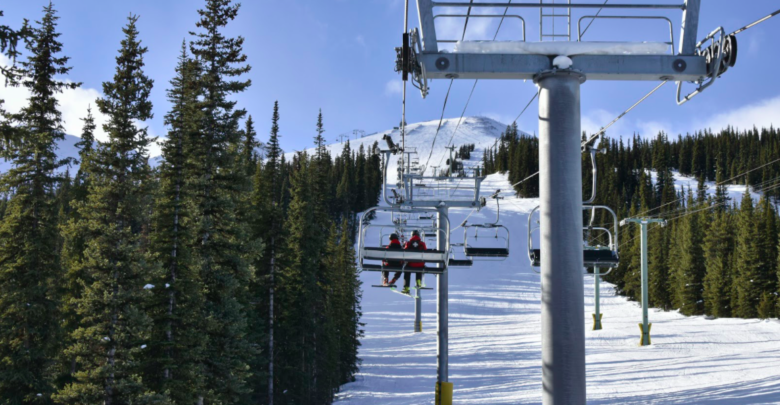 What could be better than skiing in the Rocky Mountains?
Unless you hate the snow, a ski trip to Marmot Basin, Jasper makes for a pretty invigorating and memorable experience.
This winter, I had the opportunity to ski at Marmot Basin. This ski hill has a base elevation of 5,600 feet, one of the highest for a ski resort in all of Canada. The mountain peak reaches up to a dizzying 8,600 feet.
Marmot Basin's elevation is so high that when high pressure air falls onto the mountain, it actually warms up on its way down and causes a temperature inversion. This process forms a cushion of warm air that displaces the colder air below, meaning the peak of Marmot Basin can be up to 15 degrees warmer than the town of Jasper.
It takes about four hours to drive to Jasper from Edmonton. If you've never driven to Jasper before, all you need to do is drive west once you get onto the Yellowhead Highway. You will pass by Edson and Hinton, which is the last major town before entering Jasper National Park. Hinton has a Walmart and a large supermarket in case you need to stock up before entering Jasper.
On my drive in, I encountered some bighorn sheep grazing on the side of the road and stopped to snap some pics.
Marmot Basin opens at 9 a.m., but your morning will likely start before sunrise since you'll need to drive just under a half hour to get there. If you're staying in Jasper, you will need to drive south on the Icefields Parkway for around 22 kilometers before reaching Marmot Basin.
There is something majestic about watching the sun peak over the mountains at the crack of dawn as you make your way to the ski hill.
One of my favourite things about Marmot Basin is that you can ski directly from the parking lot right down to the chairlifts below, and vice versa. Even in places like Whistler, you have to make your way from the hotel to the gondolas, which is no fun in clunky ski boots.
For this trip, I decided to rent my skis from Sundance Ski Shop. Overall, I was really happy with my rental skis. They were in great condition and they were freshly waxed and tuned, which was a plus.
Access to the ski hill is serviced by four major chairlifts: the Canadian Rockies Express Quad, the Eagle Express Quad, the Paradise Quad, and finally the Knob Chair. There is also a School House chair, but it's primarily for beginners.
If you want to get to the mountaintop and ski challenging black diamond runs, the Canadian Rockies Express Quad (the longest chairlift) is your best bet. If you want a variety of runs, the Eagle Express Quad is a great choice as it puts you near the mid-mountain Chalet, instead of near the peak.
Marmot Basin as a whole was well-groomed and the snow was excellent. Temperatures were also mild, which made the skiing pleasant. Some of the runs still had fresh powder on them, while others were clear. I didn't encounter any icy patches, but occasionally I saw a rock or tree branch pop out of the snow near the peak, so you should still stay vigilant.
Marmot Basin has a really diverse set of runs. If you want a challenge, you can find some really solid black diamond runs coming off of any chair. You can choose some of the easier blue square and green circle runs if you're a new skier or snowboarder.
You can also ski down some of the double black runs on the Eagle East and Tres Hombres sections of the mountain if you're feeling courageous. Just make sure to stay safe because those runs are super challenging!
My favourite part of Marmot Basin, however, is only accessible by foot. If you take the Knob Chair, you'll find yourself at the base of the Peak run, a snowy path that rises nearly 9,000 feet to the very top of Marmot Basin. Getting to the peak of Marmot Basin is a workout in itself!
Once you get to the peak, you will be greeted by breathtaking views overlooking the Icefields Parkway and the neighbouring snow-capped mountains. It feels as though you're on Mount Everest!
From the peak, you can ski down a black diamond run and reconnect with the rest of the mountain. Beware that the backside of the mountain is off-limits due to avalanche risks, and you will be escorted off of the mountain if you try skiing there.
I had an incredible time at Marmot Basin. Not only was I surrounded by beautiful views, but I was able to shred on perfect snow and experience the very best that the Canadian Rockies have to offer.