Arts & Culture
Lifestyle
Top 5: Things to do with 48 hours in Jasper
Exploring Jasper doesn't mean you have to break the bank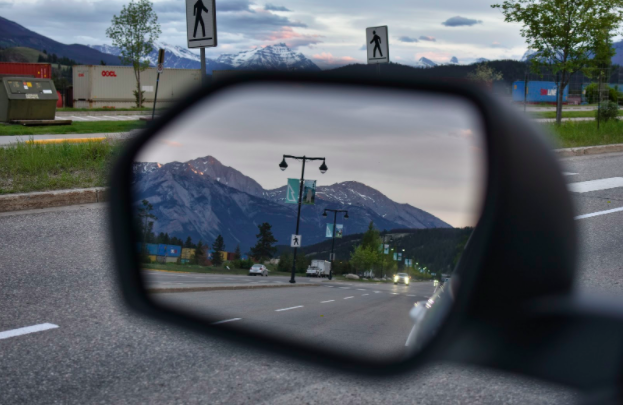 Between the stress of exams and papers, we often forget how beautiful the province we call home actually is. Jasper is probably the last place on your mind when you're filling in Scantrons like your life depended on it, but I encourage every U of A student to travel there at least once during their time on campus. It is only a four hour drive west of Edmonton and it is well worth your time.
Here's a quick run down of places to see and visit in this slice of mountain heaven if you're short on time, or alternatively, cash!
1. Visit the town of Jasper
I would be remiss if I didn't mention that you must visit the quaint mountain town of Jasper. While not large, it has everything that you would expect (or need) as a tourist. There are numerous restaurants to satisfy your tastes, with Indian to Italian cuisine. If you want a quick bite, I suggest North Face Pizza. They make superb pizza, although it's on the pricey side. If you want to cook your own meals and save a bit of cash, there is a Robinsons grocery store that is affordable and offers a surprisingly large selection.
2. Ride your bike
Not only is it eco-friendly and easy on the wallet, but the slower pace lets you soak in a lot more sights than you would in a car. You might even get lucky like I did and find yourself face to face with a moose on the side of the road! If you don't have a bike you can rent one in town but it's more expensive and the bikes aren't always well maintained. I rented my bike from United Sport and Cycle just off Whyte Avenue and brought it with me to Jasper. If you want to challenge yourself, you can ride the 12 kilometre Marmot Basin which brings you up to an elevation of 6,000 feet.
3. Stay overnight
There are endless options for where to stay in Jasper, it's better to stay close to town to save time. I stayed at the Jasper Alpine Village Cabin Resort, which is a collection of super cute cabins that are really well maintained and clean. Each cabin also has a wood fireplace and wood chopping area where you can unleash your inner lumberjack. The cabins are very close to town so it's quite easy to go back and forth between the two.
4. Jasper SkyTram
The Jasper SkyTram is a must for anybody who wants to see Jasper. For around $50 you get a spot on a red gondola which takes you up a mind bending 8,000 feet to the peak of Whistlers Mountain. I felt so high up in the air I swore I could have high-fived a jetliner. The views are incredible and you get a bird's eye view of the area. You can even hike at the top of the mountain on the designated trails.
5. Go for a hike or mountain biking
Last but not least is the multitude of trails and hiking spots dotted all over Jasper National Park. There are too many trails to list so I encourage you to visit the information centre in town as they have up to date information on the best trails and their conditions. One really cool trail is Pyramid Lake, which takes you past beautiful, glistening lakes as you go to the top of Pyramid mountain. There are also numerous other hikes, but it can get pretty rugged out there so ensure you bring the necessary equipment and safety supplies, i.e bear spray, first aid kit, etc.