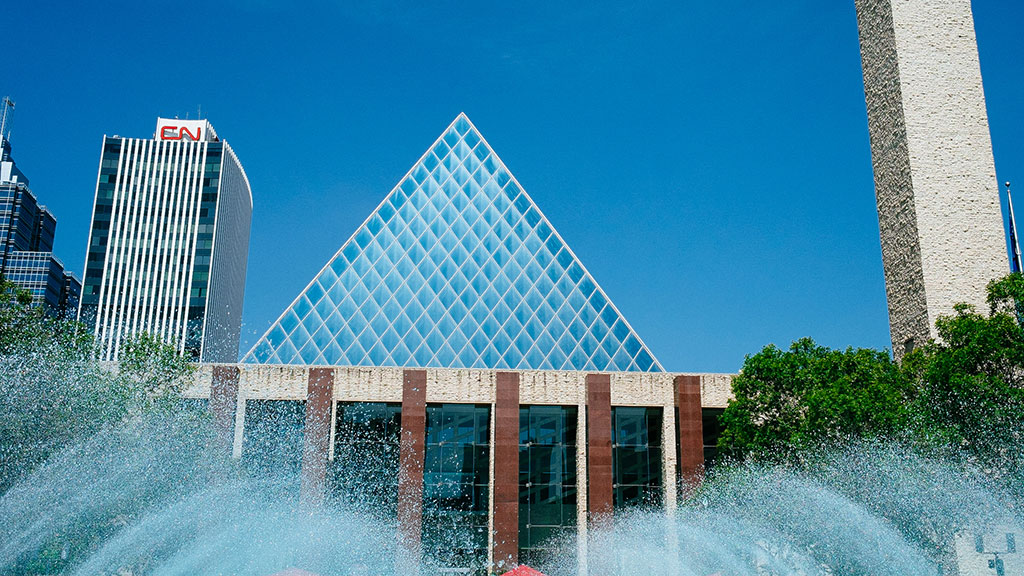 Women have been disproportionately affected by COVID; during this time they have faced higher rates of unemployment than men, taken on increased childcare demands and are more likely to contract the virus altogether as women dominate the service industry.
In the fall of 2021, there will be municipal elections in both Calgary and Edmonton — two city councils with disappointingly low numbers of women. It is clear our cities need more female representatives and perhaps this is time for Edmonton to put a woman in the mayor's seat again.
This pandemic has taken a tremendous toll on the entire world and there are people fighting it from all sides. One of those sides is municipal governments. In the past year, the city of Edmonton created sidewalk cafes to encourage outdoor gathering, introduced property tax relief, business grants, and they have renewed the mask bylaw for another year.
At the end of November, however, our current mayor Don Iveson announced that he won't be running again in 2021. In addition to fighting COVID, Iveson's eight years in office saw a great deal of infrastructure development in Edmonton, including LRT expansions and the opening of Rogers Place. Iveson also has been a strong advocate for cities during this time, pushing for COVID relief funding for municipalities from the federal government.
Overall, Don Iveson will be missed and he leaves big shoes to fill.
It would be great to see those shoes filled by a woman. COVID will likely be a key issue in the upcoming campaigns and having more women in office — or better yet, a woman leading the discussion — would help address the gender disparities that have been aggravated during this time.
In Edmonton, two out of 12 city councillors are women and in Calgary, that figure is three out of 14. This disparity has certainly not gone unnoticed and in early October a friendly competition titled The Parity Cup was launched. Two grassroots organizations Parity YEG and Ask Her YYC faced off to see who can get the most women to run in the upcoming municipal elections.
Parity YEG is encouraging women to run for city council through ads, social media challenges, campaign kits and other key resources. Grassroots organizations like this have a big impact and they give the tools needed to those who would make great leaders.
The problem is not that Edmontonians don't want female leadership — it's that not enough women are running in the first place. In fact, when women do decide to run, they get elected at the same rate that men do. The issue seems to be that women often lack the confidence to run and they aren't encouraged and recruited in the same way that men are.
Historically, we have had very male dominated governments and so when thinking about these positions, there is often an unconscious bias towards people who look like leaders we've had in the past: men.
In a Parity YEG post about the work of Linda Trimble, a political science professor at the University of Alberta, a prediction she made in 2003 has proven to be true: the glass ceiling has maxed out at 25 per cent for women in office. In the case of Edmonton's city council, even less than that. Trimble says this ceiling is not likely to change a great deal without the implementation of gender quotas in political parties.
It has been nearly 100 years since the first woman was elected to Edmonton City Council and a century later, that number is only sitting at two; perhaps our city council needs a gender quota of some kind. That being said, Parity YEG and Ask Her YYC are stirring the pot and they provide a promising look into what can happen when women are given the support and encouragement they need to run for office.
Unlike Calgary, Edmonton has had a woman in the mayor's seat once before. In 1989, Jan Reimer was elected as mayor of Edmonton. According to Reimer, it's harder in some ways for women to get elected today than it was in her time. She credits this to the vicious nature of social media, adding that "anonymity seems to invite people to be vile."
1989 was also the first and only time the city council has ever achieved full equality, with seven women sitting on council. Reimer's time as mayor is often remembered as one with a politically divided council. However, the women on this council were able to unite on women's issues like funding after-school care.
While our current city council is lacking female representation, the grounds seem ripe for this to change. The potential candidates for mayor look promising so far, with three out of six of them being women. Additionally, the important work of ParityYEG can already be seen and they have nineteen women on their roster so far.
Despite the pandemic revealing persisting inequalities in all regards, many believe that this virus will serve as a catalyst for change. Now seems like the time for diverse and innovative leadership. Perhaps these turbulent times will help shatter the ever persistent glass ceiling.