Arts & Culture
Campus & City
Stories of the Pandemic initiative gives a creative outlet in the midst of the pandemic
The collection from the faculty of arts is finding new ways to share our COVID-19 tales.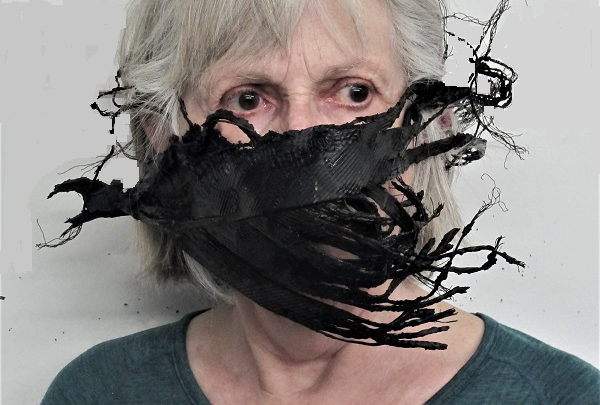 A year into the pandemic, everyone has a COVID-19 story to tell. Whether that story details the harsh realities of quarantine life or the small graces that have carried us through, the faculty of arts' Stories of the Pandemic initiative has created a platform to share those tales.
University of Alberta sociology professor Amy Kaler is the project lead for Stories of the Pandemic. The project falls under a faculty of arts signature area called Stories of Change, a research network which encourages collaborative projects between the social sciences, humanities, and fine arts.
When the pandemic began, Kaler and the Stories of Change leadership team wanted to find a way to help by using their academic backgrounds.
"If you're not medical professionals, you don't have those kinds of skills that are immediately useful in health," Kaler admitted. "What is it that we can do, given our backgrounds and what we're good at, and given the resources we have?"
Kaler and her colleagues put together the website for Stories of the Pandemic in a day, hoping to create a space for people across Alberta to express their reactions to the current moment through written word, visual art, or music.
"There is something about telling your own story, creating a representation of your own experience, and having other people who are witness to it, especially at a time when we're so isolated and cut off from each other," Kaler reflected.
Since launching in 2020, Stories of the Pandemic has collected poems, short essays, photos of journal entries, musical performances, drawings, and comedic videos. Although the format and content vary widely, each story comments on some aspect of the COVID-19 pandemic.
Kaler pointed out one submission that sets lyrics about longing for a vaccine to the tune of John Prine's "Angel from Montgomery."
"It's very simple, but it's just beautifully done," Kaler described. "It shows how people take something like this country song, they rework it, and they adapt it to express something about the situation that they're finding themselves in now. I find that creative adaptation of source material really interesting."
Although the submissions range from the somber to the ludicrous, Kaler observed that there is a central theme of isolation and dealing with institutional changes like undertaking school and work from home. Submissions reflect everything from the pandemic's more severe impacts to stories of people thriving in this new, slower-paced world.
Kaler hopes that beyond providing a channel for people living through this moment, Stories of the Pandemic will create a historical record to look back on.
"We thought it would be important, someday in the future, to look back and say 'This is what was going on,'" Kaler said. "This is how people were making sense out of what was happening to them, how they were engaging creativity, and gauging this capacity for narrating and telling one's own story at a time of crisis."
Kaler encourages anyone connected to Alberta to submit their creative pieces about COVID-19 to Stories of the Pandemic. Submissions can be sent to [email protected].