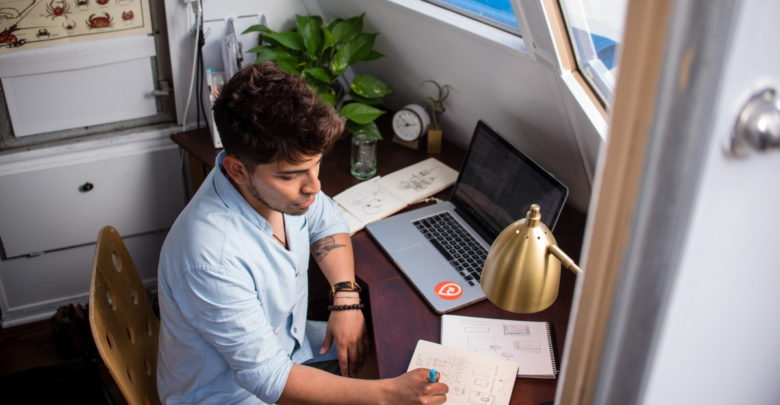 COVID-19 has knocked the entire world out of our regular routines for months, and even now with businesses and schools opening back up many of us are still at a loss. 
You might be stressed about having had to quickly adapt to living life online and having to work from home, but have no fear! Here are five tips that you should follow whether you are going back to school in the fall or if you are returning to work:.
1. Make your workspace comfy but productive
Distractions are the number one cause for loss of productivity, more than ever now since everything is done at home. When making your workspace, think strategically about what should be in it.
Physically remove anything that could potentially distract you such as TVs, gaming consoles, and portable electronics. Make the workspace you want, even if that means turning your TV into a monitor, plugging in a tower, and using it as your computer.
If possible, you can even make a little nook under your window with a bench and pillows and use a lap desk, while keeping your writing utensils in mason jars on the windowsill. This is your opportunity to make your space your own, so style it in a way that will make you more productive but comfortable.
2. Plan out your day
It seems like everyone now has gruelling Zoom calls scattered throughout the day. You are also still being given assignments and presentations to do at home and deadlines to complete them. Knowing when they are due and being able to plan beforehand is key.
Get a great big calendar that you can write on and post it somewhere in your workspace where you can see it every day. Having a portable planner works too or even using electronic calendars and reminders on your phone. That helps so that when you enter your workspace you can look at what is next and mentally get yourself ready for that next meeting or work period.
3. Take little breaks
Even you deserve a break. It is tough to focus at home, especially if there is a lot going on in your life right now. But working through everything all at once is not going to be the solution. It drains you a lot faster, and the more time you spend sitting down and "powering" through assignments and presentations, the more fatigued you will feel later in the day.
Always make sure to plan your day with breaks, even if it is for five minutes at a time. Take that time to clear your head. Your brain will love you for it and your productivity will go up.
4. Routines, routines, routines
Routines have been completely lost due to COVID-19, so trying to get back into that routine, especially if you are working/studying remotely, is a challenge you are not facing alone.
If you lost your routine because you work from home then make a brand new one. Start your day by getting ready for school/work and putting on outfits that you would wear out to classes instead of just shorts and a t-shirt. Make your lunch in the morning before you start your day and have it during your planned 'lunch break.' Routines help you get into the mindset of working on papers and assignments and participating in Zoom calls, which will increase your productivity.
5. Breathe and meditate
Everyones' day gets stressful now that we have to live life online, especially if you work from home. If you ever get overwhelmed, just stop, step away from what you are doing, go to a quiet spot where you are comfortable, close your eyes, and focus on your breathing.
Meditate for a few minutes. This will help clear your head of any distracting thoughts and help you focus on what is important. If you do not like meditation, there have been a lot of apps released such as Headspace, Calm, and Insight Timer that help you focus on breathing and clearing your head, and can also help if you have issues sleeping. There is also Breathe for Apple Watch users and Relax for Fitbit.
Using these tips will not only help you stay on top of things, but they will allow you to be more productive and get a lot of work done. They will also help you increase your productivity without jeopardizing your mental health.