News
Students' Union
Notes from council: Councillors call on SU to act amid rise of anti-Asian hate crimes and view presentation on new Student Services Centre
Read this recap of the March 23 council meeting to find out more about council's plans for action in response to the rise of anti-Asian hate crimes, and learn about the features a new Student Services Centre created under administrative restructuring will have.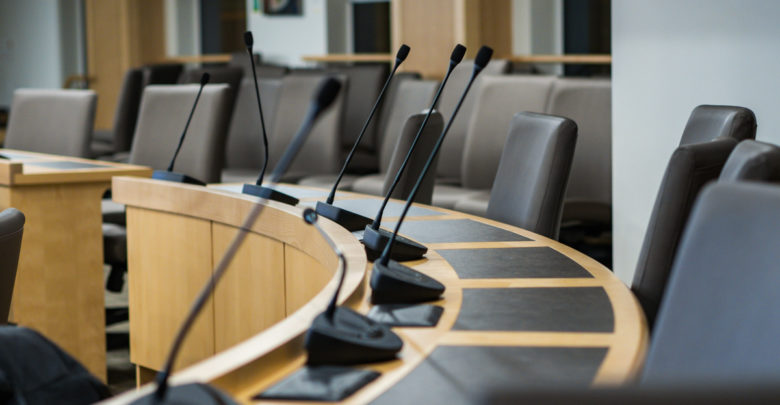 "Notes from Council" is The Gateway's ongoing series of recaps of noteworthy items from Students' Council meetings.
---
Councillors explore avenues for action in response to rise of anti-Asian hate crimes
Serena Yabut, an arts councillor, motioned to discuss the rise of anti-Asian hate crimes during a March 23 meeting of Students' Council. She was joined by two other arts councillors, Nicole de Grano and Julia Villoso.
"As councillors who are members of the Asian community ourselves, we are calling for a statement along with tangible actions from the University of Alberta Students' Union," Yabut said. "In regards to the rise of anti-Asian violence, we need to avoid complacency and inaction."
In addition to urging the Students' Union to put forward a statement and tangible action, the councillors compiled a list of resources that detailed ways to access mental health support and included avenues to report incidents of racism.
In their conversation, some possible avenues for action councillors explored included meeting with the Edmonton Anti-racism Advisory Committee, and making resources more widely accessible on e-Class, similar to the voting link that appears there during student elections.
Simran Dhillon, a science councillor, thanked Yabut, De Grano, and Villoso, for bringing the topic forward, and highlighted how violence against racialized people is not just located in the United States — or Canada at large — but happening directly in Alberta.
"Another [Muslim woman] was attacked just the other day," she said. "[I'm wondering] … is there anything progressing at the moment to … to better ensure [student] safety on campus?"
Katie Kidd, Students' Union vice-president (student life), said that while she didn't have an immediate answer, it would be something she could research and add to a council update, alongside discussing at the next council meeting.
"If you want to know … what the Students' Union can do for current students … who are struggling and they want to reach out to their community, I can't speak to [that] without going through our staff and understanding what our staff capacity is at the moment," she said.
Yabut added that she thinks taking action could be as simple as posting more resources and infographics on the U of A Students' Union social media channels.
"If I'm being honest, not everything that we will do will help everyone," she said. "It's just a matter of [showing] the students that we represent … that we're doing something … It's an empathy and sympathy moment."
Kidd added that as figureheads of the Students' Union, she and the other executives will be releasing a statement, but that she would like to see councillors do so as well.
"I really do hope that the people who are sitting here like me who are not [directly impacted by] this, look into this conversation, hear from their fellow students, and see that they are called upon to do more than what they are currently doing," she said. "It should not be on those who are oppressed to be educating us, you should be taking that upon yourself."
Yabut capped off the conversation by affirming that councillors should step up to the plate.
"I would hate to see all the work go to the executives or [become] delegated to [other] organizations … we have to do individual work as councillors on Students' Council, whether that [involves] consulting with your fellow councillors or faculty — especially for larger faculties — and coming up with plans …. like speaking to department associations."
While some council executives noted that the current council's term is ending — and with it, their capacity to enact fulsome change — Yabut expressed her confidence that the future council will step up to the plate.
"I think Nicole, Julia, and so many other people like Daniela [Carbajal] are excited to keep the upcoming executives accountable for their Equity, Diversity, and Inclusion (EDI) promises."
Council hears presentation about new Student Services Centre
Melissa Padfield, the vice-provost and registrar, Andre Costopoulos, the dean of students, gave a presentation about how student services will be organized under administrative restructuring.
"[We're] looking at ways that we can improve, build economies of scale, and really respond to unprecedented cuts, not just by cutting, but by really thinking about new ways to innovate," Padfield said.
The restructured Student Services Centre would include a navigation hub which will be accessible at the physical centre, as well as by telephone and through "online entry points."
Costopoulos described the hub as a "big front door" that would allow students to access all services.
"It doesn't replace the side doors that you're familiar with," he said. "If you know where to go, go there. If you don't, start with a Student Services Centre, and you will be connected with the right service."
In addition to the navigation hub, there will be an updated information technology (IT) infrastructure that will allow university administrators to communicate and work together more effectively. Costopoulos emphasized that the functioning of the centre will be evaluated as it goes forward, and that adjustments to the structure will be made accordingly. 
Councillors were asked to participate in a Jamboard activity, where they were invited to give feedback on various aspects of student services.
Andrew Batycki, an engineering councillor, asked whether there would be an opportunity to improve student services, as opposed to improving how those services are introduced to students.
"Given that a lot of academic advising and other services are already overwhelmed, and struggling to offer … high-quality service, is there an opportunity to increase some of those overwhelmed services with this new Student Service Center?" he asked.
"Yes, because the whole idea is to take the stuff that is not core to [each administrative worker's] mission off their hands now," Costopoulos replied. "Academic advising, for example, generates transactions like paperwork, forms, and applications to do. [Under the new model] that can be then sent to the transaction hub."
Joel Agarwal, Students' Union president, asked about the potential for keeping in-person components a part of student services.
"Looking at how it's currently set up, how can you ensure that that component is also still there?" he asked.
Padfield said that she thinks in-person is a "hugely important channel."
"The quality of in-person interactions is something we'll be focused on just as much as the quality of email, phone, or online chat," she said.
"What we want to be able to do is provide students with the ability to access service in the way that they choose."