Arts & Culture
Nation & World
NFB feature documentary Kenbe la shows a different side of Haiti
The documentary features the life and activism of Alain Philoctète.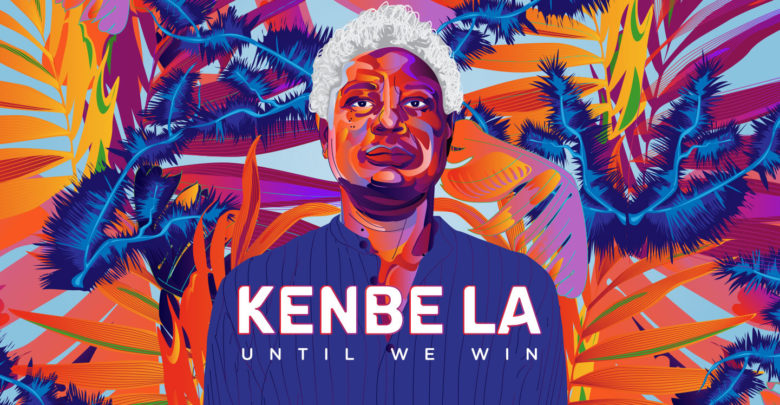 "Caring for the land, caring for people, and sharing."
The late activist and artist Alain Philoctète cited these words as the foundation for his dream of building a permaculture project in his birth country of Haiti. In the artistically stunning film Kenbe la, Until We Win, director Will Prosper reveals how Philoctète remained true to this motto throughout his life.
Kenbe la is a 2019 documentary highlighting Philoctète's return to Haiti in the hopes of developing an agricultural community known to locals as a lakou. The film's dialogue shifts between Haitian Creole and French, reflecting its settings in rural Haiti and Montreal. More than anything, the documentary illuminates Philoctète, a remarkable person who firmly believed in the power of sharing to help humanity.
"The system of lakou, which goes back to [Philoctète's] ancestors, is important because it's a way of sharing the land, sharing with each other," Prosper explained. "It's something [Philoctète saw] as a solution for breaking the way capitalist societies are constructed nowadays."
Philoctète's passion for this project is apparent throughout the film, even as he confronts a personal battle with cancer. Accordingly, Kenbe la reveals the activist's genuine nature through the eyes of a close friend.
In addition to being a director, Prosper is also a civil rights advocate. He connected with Philoctète at an activist gathering in 2012, and having met a few times prior, the pair knew each other for over a decade before Philoctète's passing in May 2020. Their friendship is apparent in Kenbe la's rawest moments.
"Alain [had] this charisma. You feel like he's been your friend forever, and that's an amazing feeling that you don't get from a lot of people," Prosper said. "He was so sincere, so engaged. He [wanted] to understand you. That's what you see in the movie."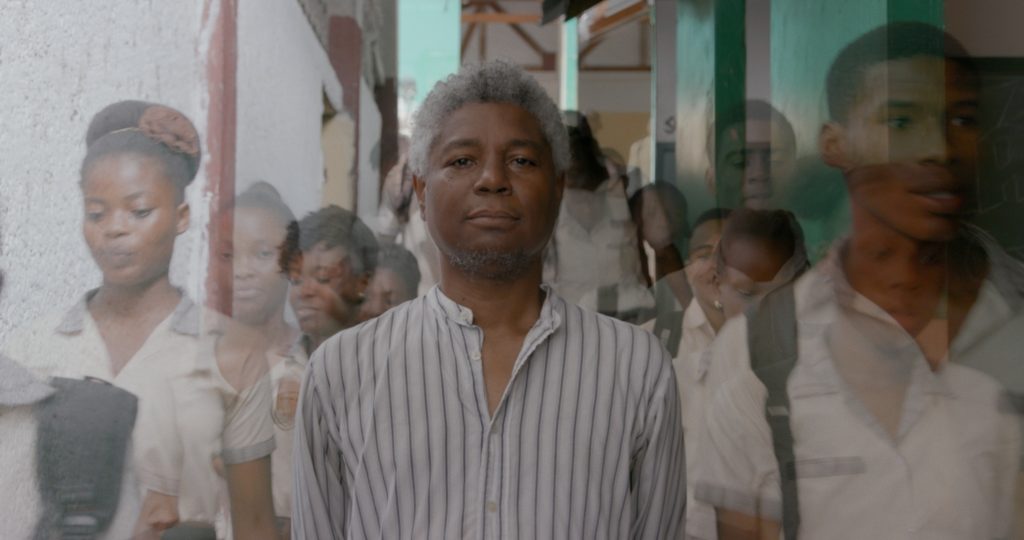 Before directing Kenbe la, Prosper planned on making a film about authoritarian leader Jean-Claude Duvalier, who ruled over Haiti from 1971 to 1986. Philoctète came to mind as someone who was politically active against Duvalier's regime, but Prosper soon realized that Philoctète deserved a film to himself.
"Alain is a diamond walking these streets, by the way he projects himself, by the way he talks, by the way he takes care of people," Prosper recounted. "It's important for me to bring people [like him] to life."
Prosper's filmography aims to highlight underrepresented voices, and this included showing Philoctète's birthplace through a lens rarely seen on film.
"Most of the time when you see images of Haiti, you see poverty," Prosper explained. "Now we're seeing a [Haitian] community organizing themselves, trying to find a solution for themselves [and] their country. [The film puts] them in a position of power instead of misery."
Prosper recalled how through his community involvement, Philoctète embodied the Creole phrase that became the film's title.
"Kenbe la, it's something we say when you lose somebody you care for. It means 'keep up the good work that you're doing.' Alain always used to say that. It was truly representative of his persona."
Kenbe la, Until We Win is currently being featured in the National Film Board of Canada's Black Communities in Canada catalogue. The film has been made available for free here.