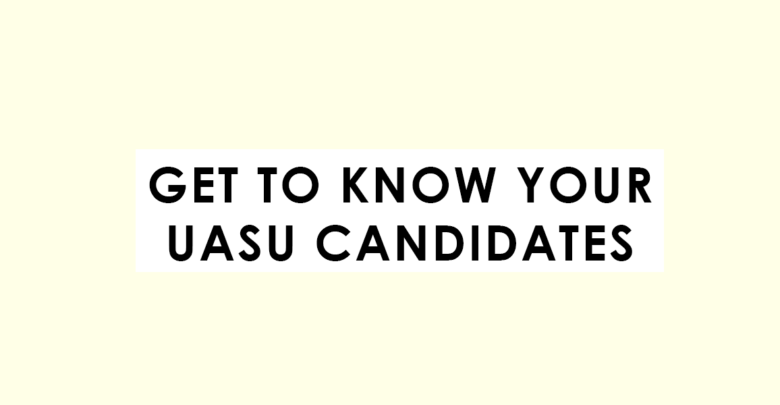 Although Students' Union elections candidates come from different faculties with different backgrounds, they all tend to be an opinionated bunch. 
Whether the topic is how to promote sustainability on campus or the best way to organize an army of frozen penguins, the candidates are always sure to have some sort of take on hand.
Over the last few days, we have gotten to know the candidates running in this year's Students' Union election beyond their platforms, but now we wanted to get their takes on some of the hottest conversations in culture. Here is what we heard back.
The Gateway: The Recording Academy released the nominees for the 2021 GRAMMYS last fall and controversially left out After Hours by The Weeknd. What would be your pick for Album of the Year?
Talia Dixon: Folklore by Taylor Swift. I think it was an objectively amazing album.
Abner Monteiro: Hollywood's Bleeding by Post Malone.
Christian Fotang: Future Nostalgia by Dua Lipa.
The finalists for the Edmonton Football Team's new name are the Edmonton Elk, Evergreens, Evergolds, Eclipse, Elkhounds, Eagles, and Elements. Which one of those names would you go for? Have any other ideas that didn't make the list?
Rowan Ley: I want them to be called the Elk and then put antlers on their helmets. That would be awesome.
Julia Villoso: I would probably say Eagles. It makes the most sense to me.
Monteiro: Edmonton Escalators. Their slogan could be "Taking us all the way to the top."
Fotang: The Edmonton Eukaryotes.
If you were the Prime Minister, who would you recommend as the new Governor General? Why would you choose them? Do you think we should have a Governor General at all?
Ley: I would prefer not to have a Governor General, but I also think it's more work than it's worth to get rid of it.
I would recommend some boring constitutional scholar to do boring government things with a minimum amount of drama.
Dixon: I don't think we should have a Governor General.
Fotang: Keanu Reeves.
Are you jamming to Taylor Swift's new releases as hard as you were in 2009? How do you feel about artists re-releasing their music?
Villoso: Definitely not, although I've been meaning to get back into her music.
I personally don't have a problem with artists re-releasing their music, especially if they're re-recording them as well! I like listening to how an artist's voice develops and grows overtime.
Emily Kimani: I fully support it! It's interesting to hear how an artist has changed and evolved over time.
Also I'm for sure jamming out to the new rendition of "You Belong With Me."
Monteiro: Absolutely! It's always great when artists re-release their music because it's an expression of their creativity and they should be able to redefine themselves.
Dixon: I love Taylor Swift so I'm excited about her re-releasing her music. I think I'm jamming harder now than I was in 2009!
Ley: I'm actually jamming harder to Taylor Swift now than ever before. If she's re-releasing, I'm not complaining.
Fotang: What can I say, it's their music.
Who would you pick as the next host of The Bachelor?
Villoso: Is it bad that I've never watched a single episode?
Ley: Me because it sounds fun.
Fotang: Tim McGraw.