Campus Life
Institutional
News
Struggle for accessibility in online learning has students feeling left 'in the dust'
Students describe the pushback they've received from professors and administration when requesting lecture captioning or accommodations for sub-par rural internet connection.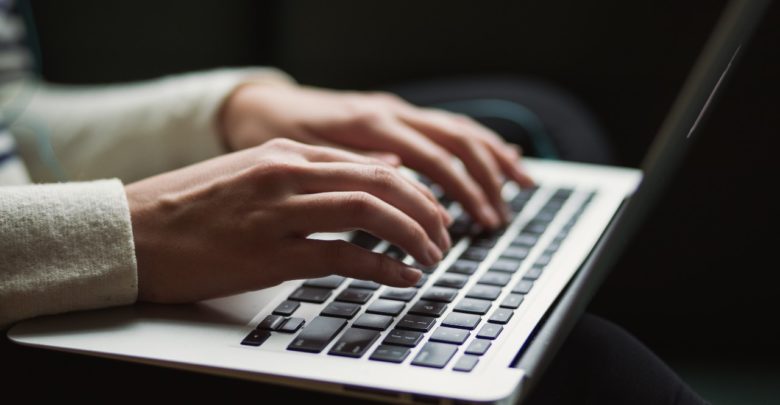 As another semester online progresses, many University of Alberta students have shared that they still feel left behind in terms of accessibility.
Students highlighted the pushback and lack of empathy they've received from professors and administrators when trying to get lectures captioned properly, or navigate a rural internet connection that makes attending class virtually impossible. As recent conversations at the U of A have shown, accessibility and equity in online learning is still a work in progress.
Student describes struggle to get lectures captioned
Alex,* a second-year education student who requires captioning for their lectures wished to remain anonymous due to a fear of damaging their chances of having their accessibility needs addressed in the future.
Alex has found that the picture-in-picture function on Google Drive is far more accessible than lectures uploaded to e-Class or YouTube.
After reaching out to request their professors upload lectures to Google Drive to better meet their needs, Alex was met with resistance.
"[Professors will] say the faculty has suggested they stick to e-Class, rather than hearing what students with diverse needs are saying works for them," they said. "But the faculty heads aren't in a classroom. They don't have the empathy and understanding that me and peers do about what it's like to actually do this."
Contrastingly, Alex described one professor they had had in Fall 2020 as "incredible." This professor paced herself slower, segmenting her learning by sticking to the topics displayed on each slide.
"Any diverse needs that we had, she would make sure that they were being met," they said. "I think every single professor could definitely benefit from learning a little bit about how to be a teacher, because that's what we need right now. We're paying so much money to teach things to ourselves."
"It's not instruction when we're being left behind in the dust. Every single student at this university deserves the same level of education."
Alex described what they saw as a flaw in the outlook some professors might hold.
"I feel like there's a sense of entitlement with some of our professors," they said. "You know, that 'Oh, I'm a professor at one of the top five universities in Canada, these kids can bow down to me' [attitude]."
Conversely, the student highlighted how their helpful professor from the fall semester acknowledged the privilege inherent within their position.
"It's the professors who go, 'I get the opportunity to share my knowledge … and I need to respect the fact that my students are taking this class with me,'" the student said. "Those professors are the ones that are really showing up. They're the ones that are making this bearable."
Students critique "sense of entitlement" they've seen from some professors
Dylan,* third-year arts student who also requires captioning for online courses asked to remain anonymous to prevent jeopardizing their chances of getting these resources in the future.
They described how for them, in-class lectures had always been difficult, but being physically in-class made it possible for them to approach their professor and ask questions to better their understanding.
Now that everything is online and those daily opportunities are gone, Dylan has asked for captioning in their lectures. While some professors have quickly made this accommodation, others have been resistant.
"[With some professors,] their entire perspective on giving accommodations for students is more seen as giving a handout," they said. "Not something to bring up the quality of education from subpar to just up to par."
Despite some positive experiences with staff at Accessibility Resources, Dylan's experiences with university administration and their professors have led them to believe that for some, the greater purpose of university education has been lost.
"It's not just about getting a degree or getting a job," they said. "Higher education is supposed to widen your worldview, and hopefully influence the effect [you have] as a person. I see so many faculty members not having that basic empathy and it's a little troubling."
While the student has had negative experiences from certain professors, others have been incredibly helpful. Dylan described one experience of messaging a newer instructor at the start of the semester to request if the class could have captioning or could be uploaded to YouTube.
At first the instructor seemed hesitant, but swiftly made accommodations after contacting accessibility resources on Dylan's behalf.
"It was so considerate," they said. "It's also interesting that it was a newer instructor. It seems to me like as you move up the hierarchy of academia, you just become more and more detached from the rest of the students."
Throughout their time trying to get their needs met, Dylan has been pushed in several different directions — most recently accessibility resources — to no avail.

"For a really long time, I thought I had to get a [medical] diagnosis," they said. "I was sent in so many directions. I was referred to counseling services at the school … I don't think people realize that these resources, they're arranged as a kind of puzzle and it can take months to navigate them."
Student brings up accessibility needs during live lecture as last resort
After meeting several dead ends, Dylan tried one last attempt by turning their microphone on during a question period in a class where they had already emailed the professor but had not received accommodations.
"It was in front of the whole class," they said. "I just started talking, and had to stop at one point because I started crying and my voice broke."
Since then, the professor has begun uploading their lectures to YouTube. Dylan shared that they've been approached by their classmates who said they admired their courage.
"A lot of [my classmates] called me brave," they said. "I appreciate the sentiment, but at the same time, the circumstances push us to have to do these things. I never wanted to have to do this."
"It's not about having the bravery or courage to do this, it's just that the circumstances will push you and you either have to do some really big scary thing or you're gonna have to just continue struggling."
Ultimately, Dylan said the support their classmates have shown them has been immense.
"My classmates have been more helpful than accessibility services," they said. "A lot of them messaged in the chat because they didn't know my username, things like 'Hey, whoever spoke up during class, I can give you notes.'"
Rural internet connection a barrier to viewing lectures, handing in assignments
Spencer Lukay, a sixth-year physics student living in Parkland County, said that since classes moved online he has had a very difficult time staying up to date due to the extreme unreliability of his rural internet connection.
"A lot of rural Albertans are being left in the dust," he said. "Yesterday the internet was cutting out every minute. I was just trying to take deadlines from e-class and put them on my calendar and I was booted out of that when the internet went down."
For Lukay, viewing video lectures with this level of internet connection is virtually impossible.
"I honestly don't really view lectures anymore," he said. "I kind of gave up on that."
Lukay approached his professors at the beginning of the pandemic, asking them to put information on slides due to his inability to load videos.
"'No' was all I heard back," he said. "There's no sympathy from anybody."
Lukay tried transferring internet providers to fix the problem. He switched from Xplorenet to Telus after months of frustration, a change that hasn't shown any improvement.
Lukay highlighted how rural internet towers are overloaded, and there is no incentive for companies to increase their infrastructure.
"I understand they're a company and they need to make money," he said. "That doesn't mean they should be leaving their customers in the dust like this."
Rural internet issues garnering "no sympathy," Lukay said
The challenges Lukay faces are compounded by the reactions he has received from some of his professors. He described an incident where as finals were approaching in Fall 2020, he asked one of his professors if there were any accomodations available for people with internet connection issues.
"I was just asking," Lukay said. "[The professor] gave me a response saying, well, I actually don't know if your internet problems are real or not because you've been submitting assignments. And you know what, I've got students connecting from all over the world.'"
Lukay had been travelling to his grandparent's house throughout the semester to use their internet to hand in his assignments on time. With COVID-19 cases on the rise at the end of the semester, he was increasingly reluctant to continue this practice.
"I didn't feel like it was the safest thing to do, especially during the lockdown when we're supposed to be staying home and protecting vulnerable people like the elderly," he said.
Though Lukay is on track to graduating at the end of this year, he shared that he now feels some regret continuing school during the pandemic, a process that has made his home life more tense.
"This huge amount of stress on our family," he said. "My mom's working from home now. She's losing a lot of income. When people need to be connected here and there's no connection tensions can get high."
Like the other students facing accessibility issues, Lukay wishes there could be some emotional support, accomodation, or even acknowledgement from his professors or administration.
"What I would like to see is just a bit of sympathy or understanding if I have to hand in an assignment late because my internet connection goes down," he said.
"I understand if [the professor] was stressed and overloaded. It's just still annoying to feel like our problems are invalidated. All of our experiences are different, and just because you see one thing on your end, that doesn't change what's happening with me."
University responds to student concerns about captioning and rural internet access
Deputy-provost Wendy Rogers responded to student concerns in a statement to The Gateway.
Rogers highlighted an announcement from the university sent on January 28 that addressed barriers to remote learning after student representatives brought the issues to the fore at a heated General Faculties Council meeting.
"As President Flanagan and Provost Dew noted last week, many access issues are shared issues and we need to address them together," she said.
She noted that the university's new task force on remote teaching and learning has been created to develop solutions to "urgent" access problems.
"The co-chairs of the task force on remote teaching and learning held multiple meetings this week to determine membership and processes, and are bringing together members to identify and/or develop the most appropriate options to address barriers to effectively engaging in the learning environment brought on by the pandemic," she said.
"It's critical for students to know that if you have difficulties accessing your courses, it's okay to say so; please reach out – your instructors need to know to be able to help you with your problem, and for them in turn to seek assistance."
"Faculty offices and student services teams are all here to help students and instructors find or create the best solutions for the problems. You matter — your success is our goal."
*Names have been changed to protect anonymity