When Larry Harris was laid off as the Senior Manager of Business Operations at MacEwan University last summer, he never imagined that in less than six months he would be running a microbakery and competing on season four of The Great Canadian Baking Show.
The Alberta School of Business alum ('91 BA, '99 MBA) has been an avid baker for decades, but it wasn't until the pandemic struck that Harris took his passion to another level. This past autumn, he was able to take advantage of an easing of restrictions on the sale of low-risk foods and open La Bonne Vie, a microbakery that he runs out of his kitchen with the help of his wife and son.
La Bonne Vie has become a hit in southwest Edmonton, but despite the microbakery's quick success, Harris admits that it started off as a largely speculative venture.
"I decided in the fall that the job market is a little thin right now, [and] people have always been asking for my baking, so I thought I would just do a couple loaves of sourdough — that's kind of my specialty — and see how it goes," Harris said. "And it's going quite well."
What started off as a few dozen orders placed through Instagram and Facebook quickly grew into a committed following and an online store that is regularly sold out of stock. 
Now with his feet set firmly beneath him, Harris is already thinking about La Bonne Vie's next steps.
"I'm evaluating options on how I can actually grow it and make it that full-time gig," Harris said. "Whether I do something in my basement with a commercial kitchen or lease some space somewhere, I'm still trying to figure that out."
Another major development from last year was Harris' inclusion in the cast for season four of CBC's The Great Canadian Baking Show. The popular baking show competition is the Canadian spin-off of The Great British Bake Off, and it's stage that Harris has had his sights set on for years.
"I was a big fan of The Great British Bake Off and about four years ago when the Canadian one was announced, I thought, 'I need to get on that,'" Harris said. "I've applied every year since and had two previous auditions prior to this last one."
Harris is not the first U of A alum to audition for the show, but in his case, the third time really was the charm. After pandemic-proof auditions featuring specially-made application forms and bake-alongs over Zoom, Harris was chosen from among the thousands of applicants to be part of the ten person cast.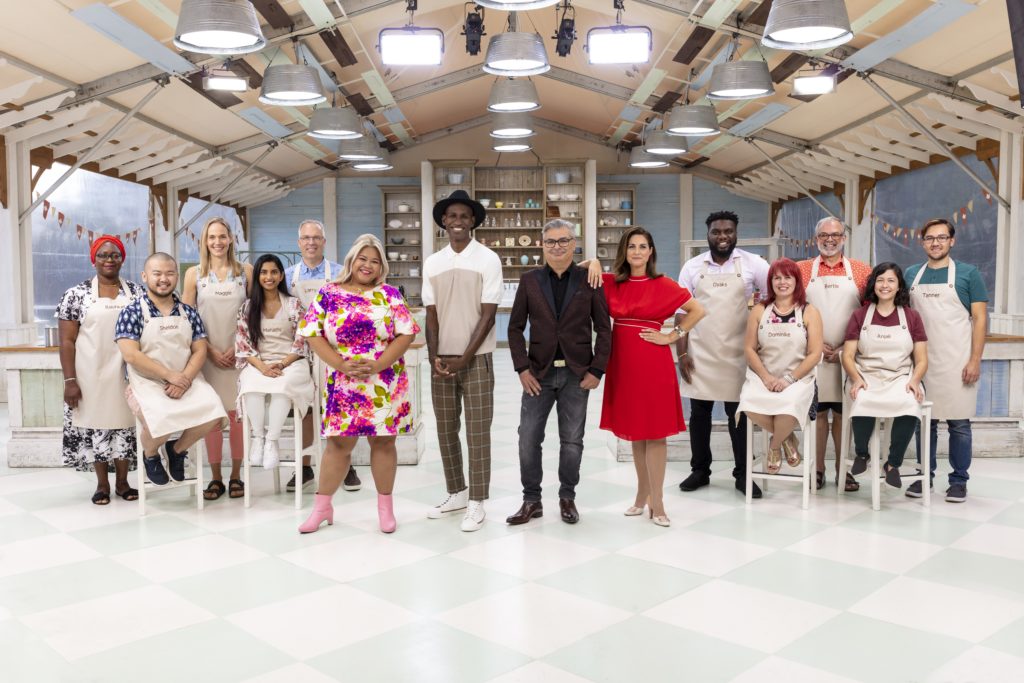 Harris suspects that the change in format might have even helped his audition.
"I think being able to spend more time with [the judges], talk with them, and let them get to know who I am and how much of superfan I am really helped me get on the show."
Viewers might be surprised at how normal season four of The Great Canadian Baking Show looks considering that it was shot during a pandemic, but according to Harris, that isn't too far from reality. Seeing as production usually occurs in a bubble so as to preserve secrecy, the introduction of regular COVID-19 testing wasn't too much of a change.
Nonetheless, Harris counted his inclusion in the cast as a once in a lifetime experience. It is also an experience that he was ready to make the most of.
"I think anyone that gets on one of these [shows] does want to win," Harris said. "Of course I want to win, but most importantly being on the show is an amazing experience."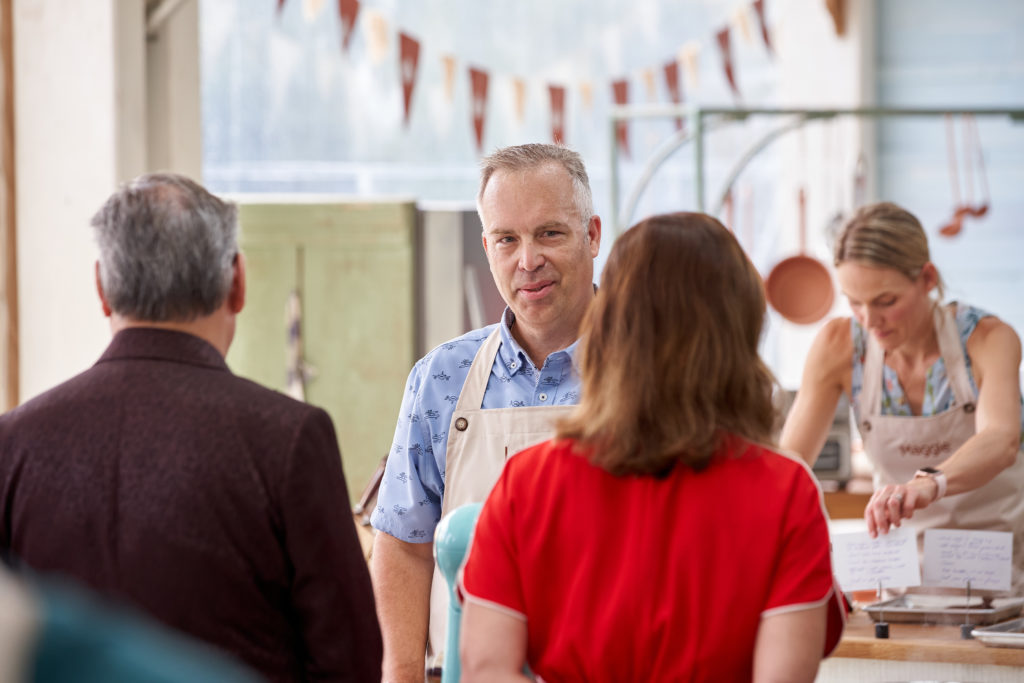 Fans will have to wait until Sunday, Feb. 14 to find out if Harris managed to win The Great Canadian Baking Show's coveted cake stand, but in the meantime he hopes to be an inspiration to anyone thinking about taking that leap of faith and pursuing their dreams.
"If you have a dream and want to do something, keep at it and do it. You never know when or what is going to happen. I had no idea at the start of 2020 that I would be on a baking show and running a microbakery, but it happened. Dreams do come true."
You can stream season four of The Great Canadian Baking Show for free on CBC Gem following the CBC premiere on Sunday, Feb. 14 at 8pm. You can also find La Bonne Vie's online store here.