Campus Life
News
U of A student and bake off contestant to hold charity screening
The screening of The Great Canadian Baking Show will be used to raise donations for the Campus Food Bank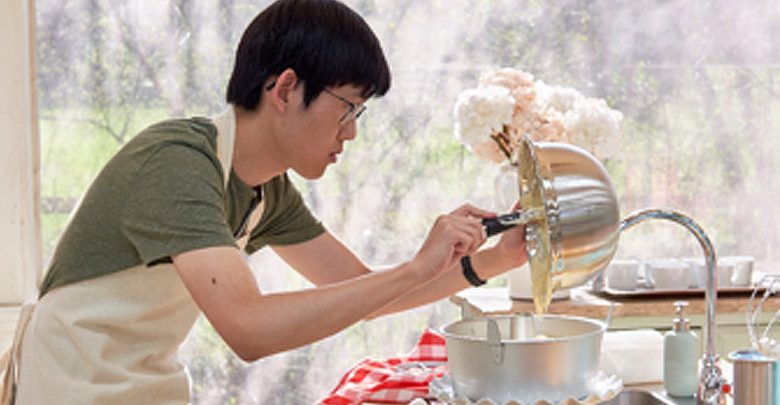 Despite juggling the demands that come with studying for finals and mastering baking techniques for The Great Canadian Baking Show, Timothy Fu pulled through and succeeded.
Fu is a third-year biological sciences student who is partnering with the Campus Food Bank to hold a screening of the second season premiere of The Great Canadian Baking Show, in which Fu is a contestant. The screening will be in ECHA room 2-490 at 6:00 p.m. on September 19. Admission is based on non-perishable food donations to the food bank. Additionally, the baked goods that Fu created for the show will be served as treats.  
The Great Canadian Baking Show, which is a Canadian adaptation of The Great British Bake Off, is a show where participants undergo three rounds of baking and are graded based on technique, appearance, and taste. 
Fu's passion for baking sweets stems from attending a home economics class when he was a 12-year-old boy in Grade 7. From then on, Fu started looking up YouTube videos on baking techniques and learned new skills from there.
"I come from a Chinese family, baking isn't really a huge prominent feature in Chinese cooking," Fu said. "So I had to learn all my baking from scratch."
Fu would look at everything ranging from lemon and buttermilk pound cake to Neapolitan cupcakes. While looking through YouTube videos, he stumbled upon The Great British Bake Off and quickly became a fan.
"I, like the other bakers on the show, are huge fans of the British version initially," Fu said. "So when I realized there was a Canadian version, I applied instantly."
After applying in February to be on the show, Fu didn't think he'd make it as a contestant at first. After learning he'd been cast, Fu was excited. However, there were many techniques that he had to learn for the show before filming began in the summer.
"I did have to prepare a lot of recipes and practice for the show during finals week," he said. "That was kind of challenging in that I'm literally studying on the counter as my bakes are happening in the oven, so it was a stressful and tumultuous period of time."
Among other things, Fu has been a volunteer for the last two years with the Campus Food Bank, which provides food hampers every two weeks for U of A students, staff, and alumni facing food insecurity. Fu saw the screening as a chance to not only promote the show but to raise food bank donations.
"Because I think it is an important service on campus and I saw this as an opportunity to support it in this regard," he said.