Arts & Culture
Lifestyle
Dat App: Essayist
Co-created by a UBC graduate, this app simplifies the oftentimes painful task of formatting an academic essay.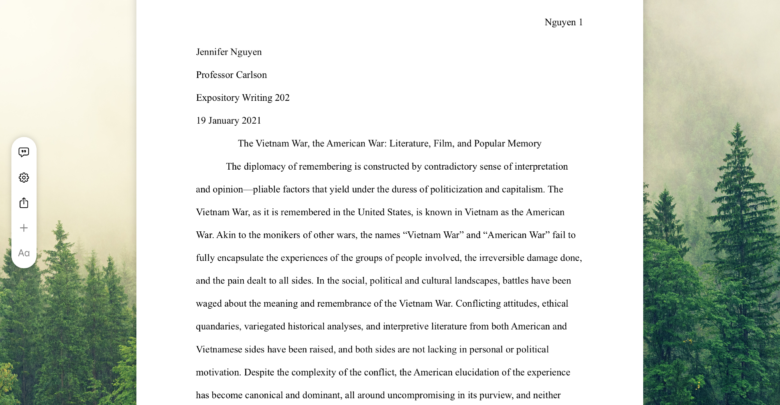 Essayist
iOS
essayist.app
---
I am no stranger to writing essays. Like most university students, I've spent many an hour in front of my computer screen, painstakingly finalizing the perfect draft. There's nothing quite like the feeling of submitting an essay you've spent days working on only to have marks docked for incorrect citation formatting.
Essays are stressful enough. As students, our precious time should be spent on actually writing and not the technical details of citation and formatting.
Enter Essayist: a new essay-writing app designed with university students in mind. Co-founded by UBC graduate Erin Guest, Essayist makes the writing process as smooth and uncomplicated as possible.
Equipped with both MLA and APA formatting capabilities, Essayist formats your essay for you. When you open a new document, you're greeted with a simplistic layout that's free from unnecessary buttons or features (because seriously, has anyone ever touched that "envelope" button on Microsoft Word?!).
The app prompts you to fill out all of the necessary information (your name, course title, due date), and it automatically inserts page numbers and formats a bibliography. It is also equipped with a reference manager that allows you to search for journal articles and book titles directly on Google Scholar. With all of your references in one place, you no longer have to frantically search among 15 open tabs trying to find that long-lost article that you forgot to cite.
Although it has a minimalistic appearance, Essayist comes fully loaded with options for illustrations, tables, and figures. It strikes the right balance between versatility and simplicity. You can even insert a nice background behind your document as you work, transporting you from your desk to a serene forest (which might be the closest you get to travelling for the foreseeable future).
As of now, Essayist is only available for iPhone and iPad, but the developers are hoping to release it on Android, Mac, and Microsoft soon. You can try out the app with a $4.99 monthly subscription, but I'd recommend paying $19.99 for the annual subscription. If you're like me and you're used to buying a chai latte from Cookies by George every morning, I think you can afford to invest that money into something a little more useful. Your education will thank you for it.
Altogether, Essayist is a great tool to add to your academic toolbox. While some may say that citation tools are a cop-out, I think we need to abandon that assumption. Citation tools not only make essay-writing more accessible, but they reflect the fact that the true merit of an essay comes from the content, not from how well-versed you are in citation formats.
By letting Essayist handle the formatting, you can finally relax and let your writing speak for itself.